Howdy-hoo, y'all… SO thankful that I made it to the end of the week!  I got major fun stuff happening this weekend, so I hope I can muster up the energy to be fully in each moment!
After confessing my desire to create a harvest tablescape, thanks to my new feathered friends, I decided to gather up some inspiration.  I don't do a lot of tablescapes, so it was fun to see what was catching my eye on the old world wide web. 🙂  Enjoy the eye candy…

I love that pop of vibrant fall color amid all the earth and blue tones.  From BHG.com.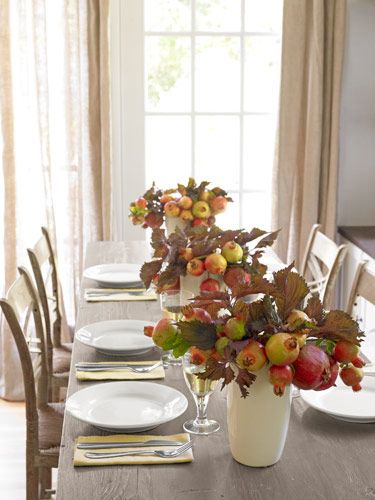 How about some pomegranate glory with simple place settings?  Love.  From Country Living.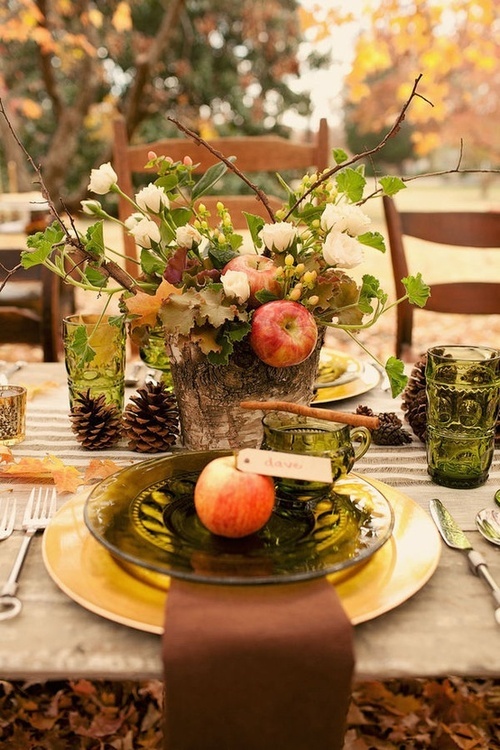 Something about this au naturel outdoor tablescape… I can hear the leaves crunching. 🙂  From Exquisite Serenity.
Can you tell the neutrals and naturals are speaking to me?  From Martha Stewart.
Be. still. my. heart.  Simple elegance from Martha Stewart.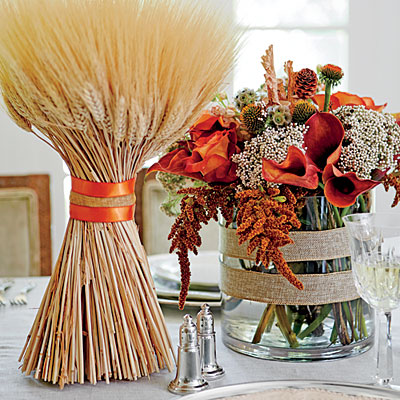 Similar, but with a bit more fall color.  And silver.  From Southern Living.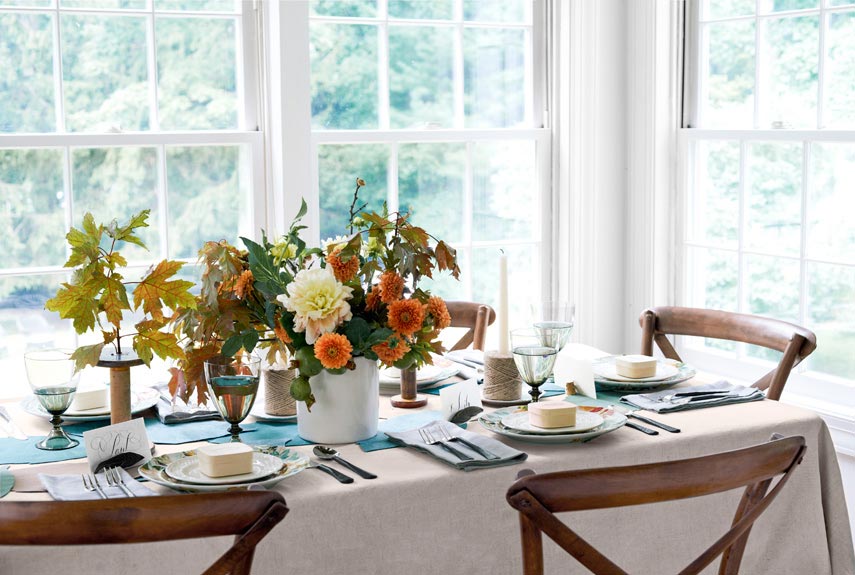 Love the feel of this tablescape: colorful but comfortable and those rolls of jute as candlesticks?  Love. From Country Living.
Ok, so now I have my work cut out for me!  Or maybe not… :).  Thank goodness I have a whole Pinterest board of tablescape inspiration.  CHeck out the rest of it here.
Hope you have a fabulous weekend!  I'll be back to share my fun next week. 🙂