Happy Friday, friends!  Just in case you're looking to occupy the kids this weekend, today I'm sharing an easy kid-friendly DIY Christmas ornament.  I've done this for several years with my 4 year olds and they adorn the school trees surrounding our Winter Wonderland activities.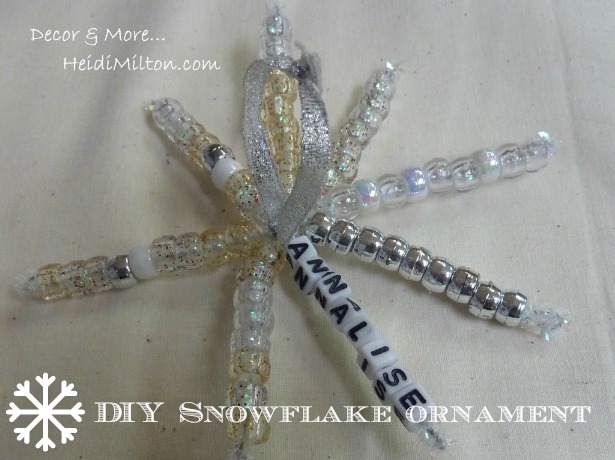 All you need for this project is silver or sparkly white pipe cleaners, letter beads that spell your child's name, other assorted beads (we use white, clear, pearl, glitter, silver to capture the snowflake look), and silver ribbon.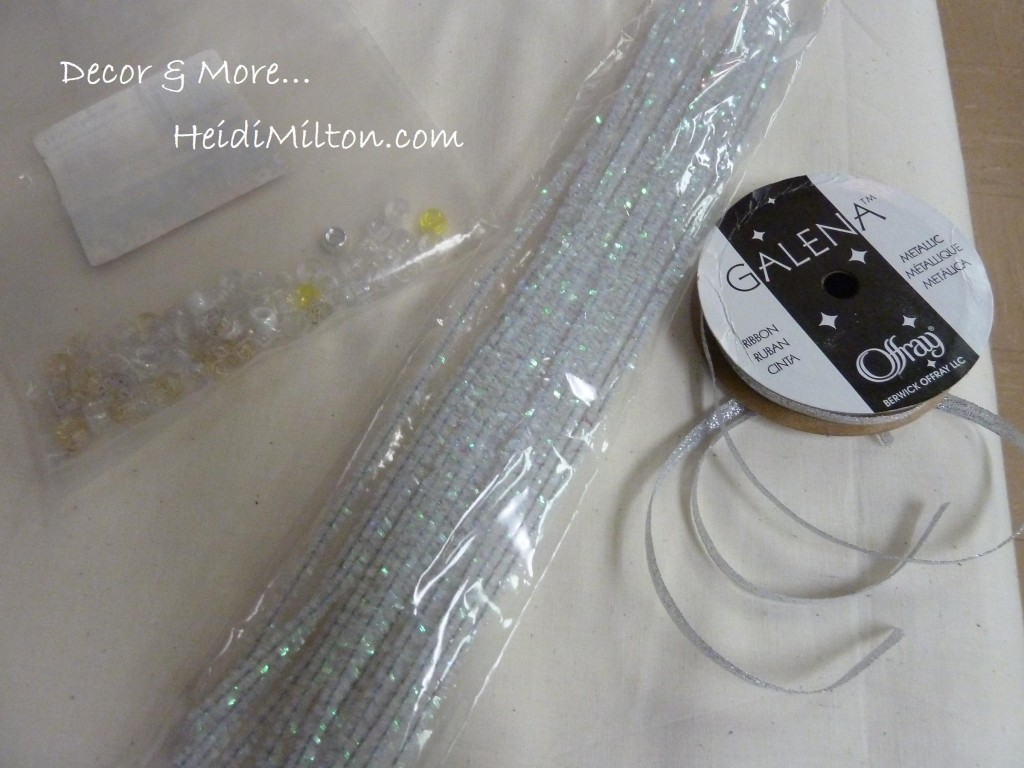 Cut three pipecleaners in half.  Grasp the halves in the middle and twist 2 or 3 times, then spread out the "arms" of the snowflake.  Cut a length of ribbon (about 7 or 8 inches) and tie it around where you've twisted the pipecleaners, then knot at the ends so you have a loop to hang it with.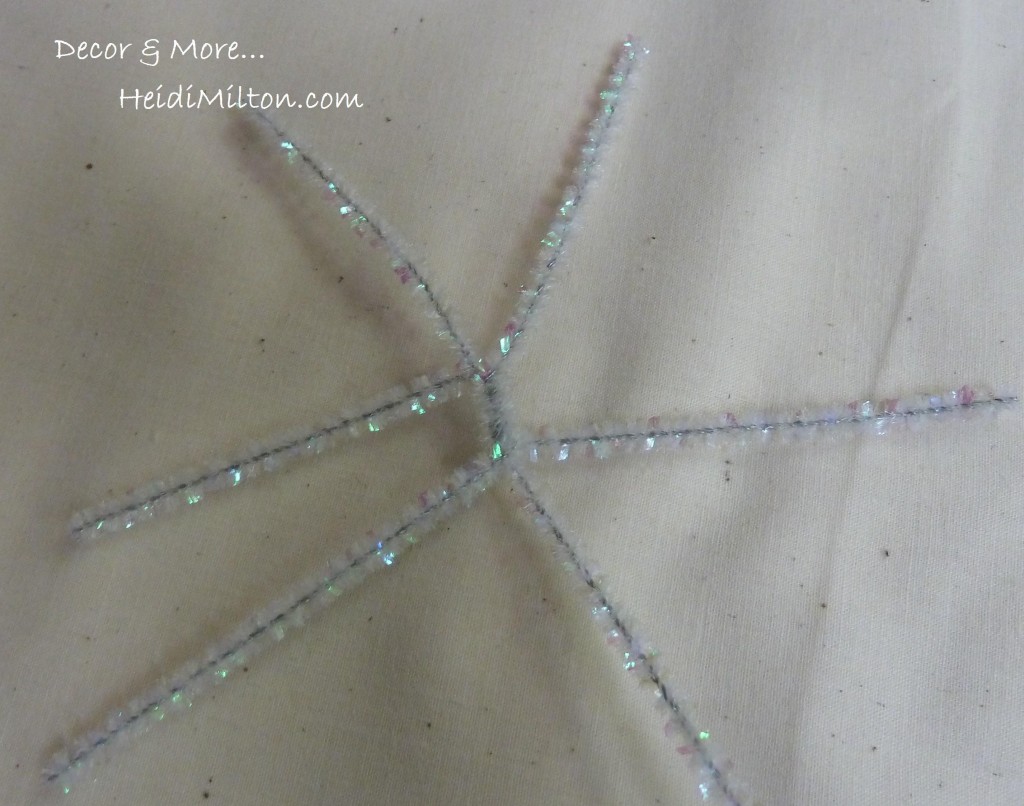 Now comes the fun part!  Have the children string the beads spelling their name on one "arm" of the snowflake.  After that, they can go to town, adding beads to their heart's content!  I'm always fascinated to see how each child approaches this part differently– some like to make patterns using the different beads, some group them according to finish or color, and some just bead away willy nilly. 🙂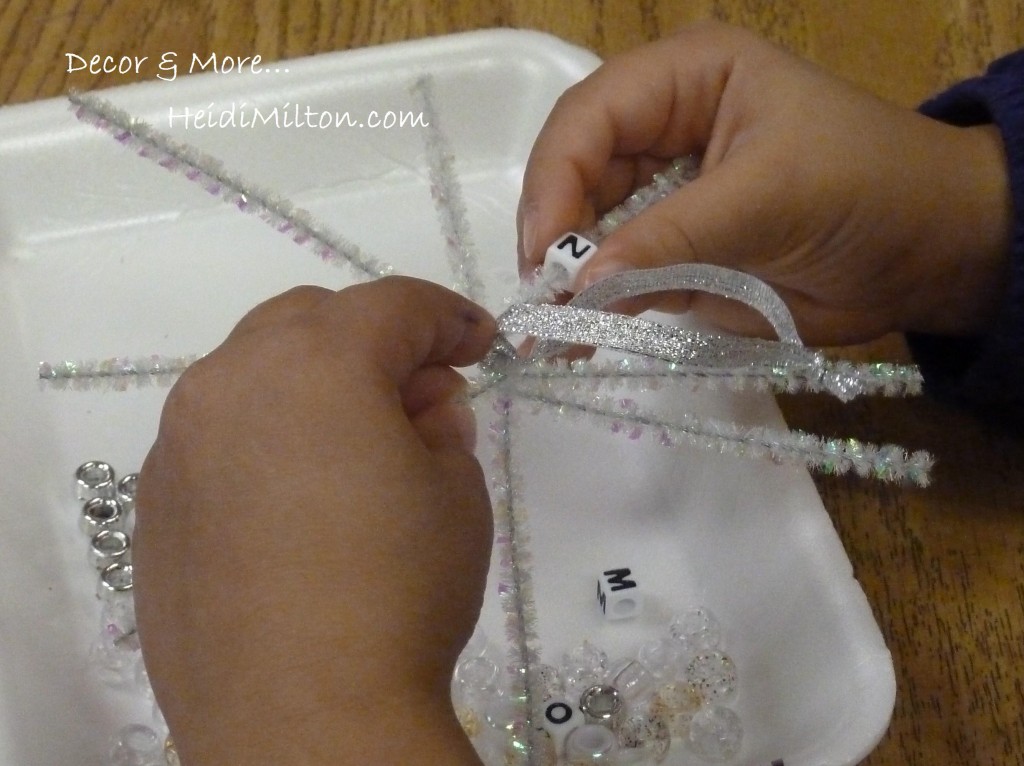 Either way, each ornament is beautiful, personalized, unique but consistent in  color.  Of course you could use any color beads you want to coordinate with your tree decorations or holiday decor!
The final step is to crimp the pipe cleaner ends to secure the beads.  I also add a drop of hot glue on the ends… just in case!
My best source for all of these materials is WalMart, but of course your favorite craft store will have everything as well.
What is your favorite homemade ornament project?  Any plans to craft some this year?
Sharing in these wonderful spaces…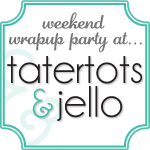 25 Days of Handmade Ornaments at Singing Three Little Birds
Happy Decorating!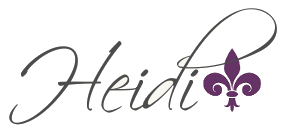 Pin It
&copy Copyright 2011
Heidi
, All rights Reserved. Written For:
Decor & More