Yay for summertime!  We made it through the big graduation weekend and are now enjoying a few lazy days.  🙂
Our family and friends really enjoyed our celebration, so I wanted to share a few more graduation decoration ideas — and these were easy to pull together quickly using photos I had on hand!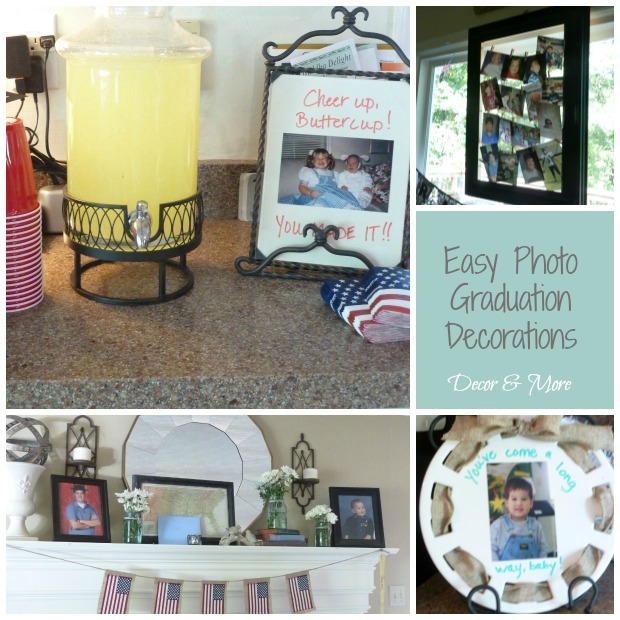 I reused an idea from my daughter's graduation that I shared here using a plate.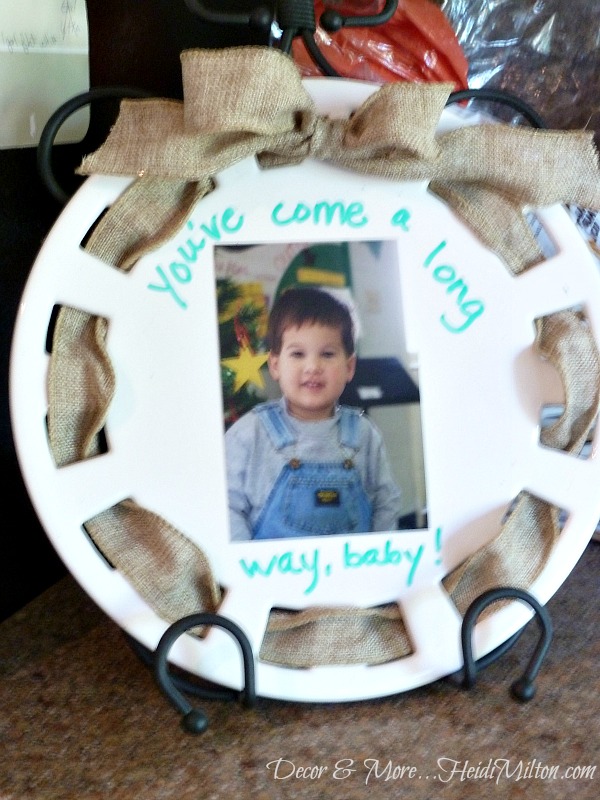 For the ribbon I used a wire-edged burlap ribbon (a little more masculine).  I even let the graduate pick the photo we used, after I'd narrowed it down to a few. 🙂
Then I remembered another dry erase memo board I had in my Willow House pieces, so we chose another favorite photo with a different message…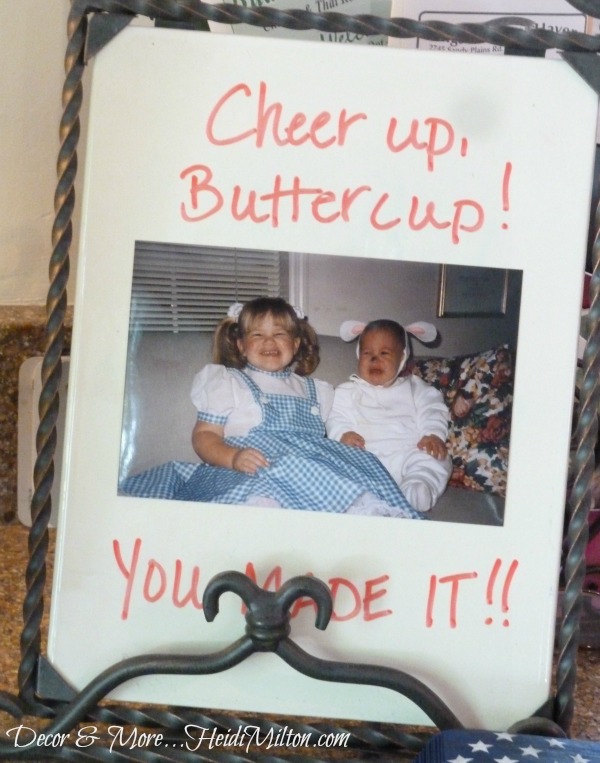 My daughter chose this photo. 🙂
For both of these, I simply used photo-safe adhesive squares to attach them to the surfaces.
My mantel also celebrated my boy, using a baby photo and one of his senior portraits…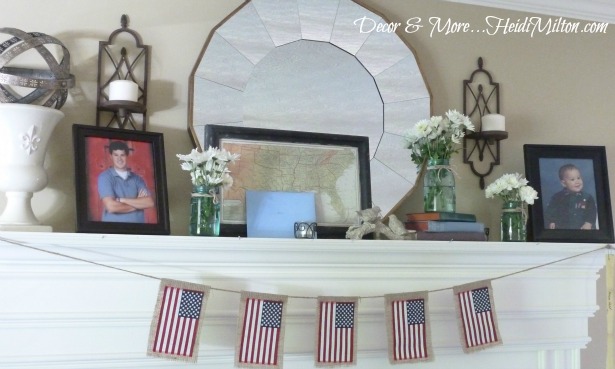 They were the same size, so I dug out coordinating frames, freshened up the daisies in the mason jars, and added flag bunting.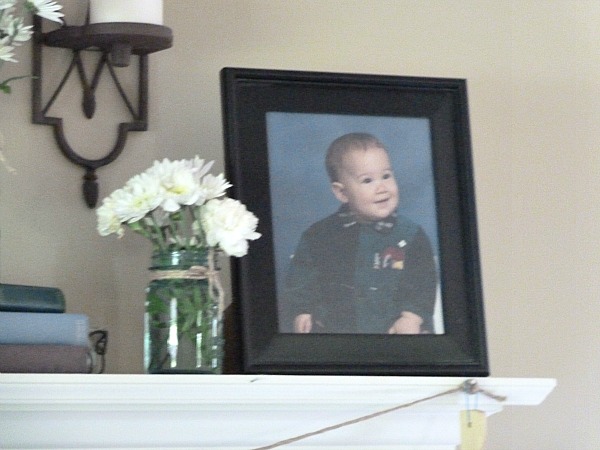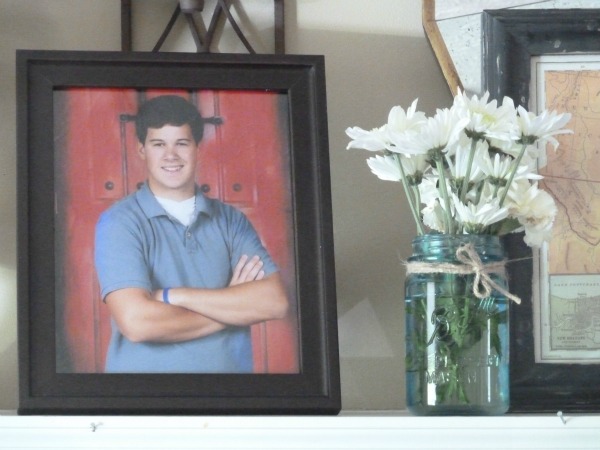 In the kitchen, I hung the Congratulations banner I made for my daughter's graduation (click here to see how), but I added a project to the window, too.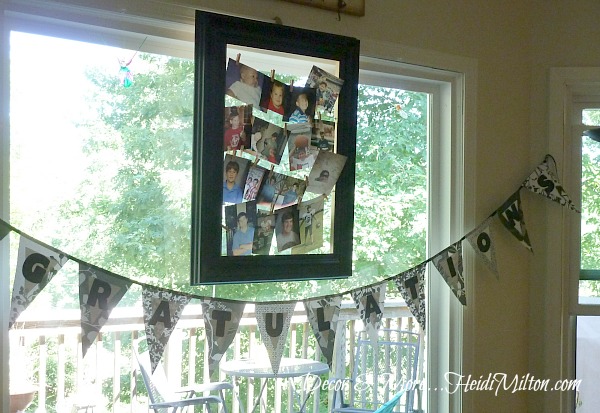 My kitchen is in the center of my house, so I knew this was the spot everyone would pass through and probably linger in.  This collage is one of my favorite projects!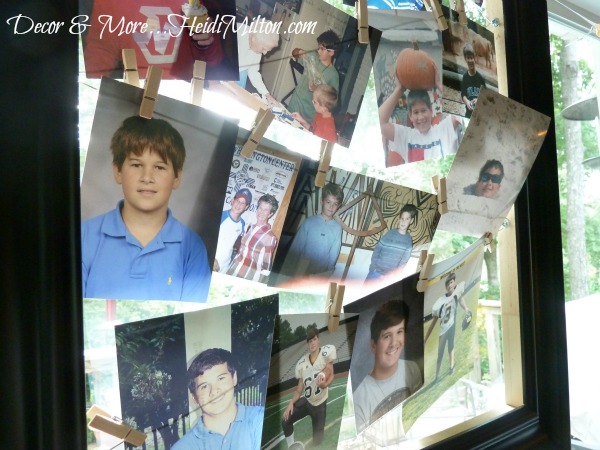 I used a large black open frame I purchased on clearance from Michaels, 20 gauge wire, a handful of screws, and some mini-clothespins.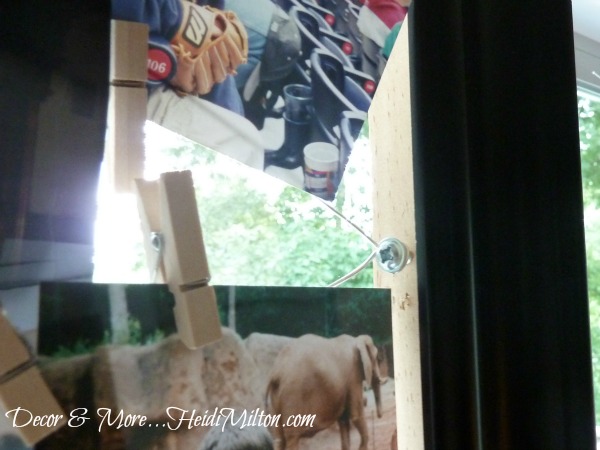 I screwed the screws in to the inside edge of the frame, leaving them out just enough to wrap wire around.  Then I zig-zagged the wire from screw to screw, wrapping it around each screw twice.  Needlenose pliers came in handy with this step!
Then I simply chose my photos and clipped them to the wire with small clothes pins.
There's a nail just above the window molding that I use to hang wreaths and so forth in this window, so I just made a loop of the burlap ribbon and hung it from that nail.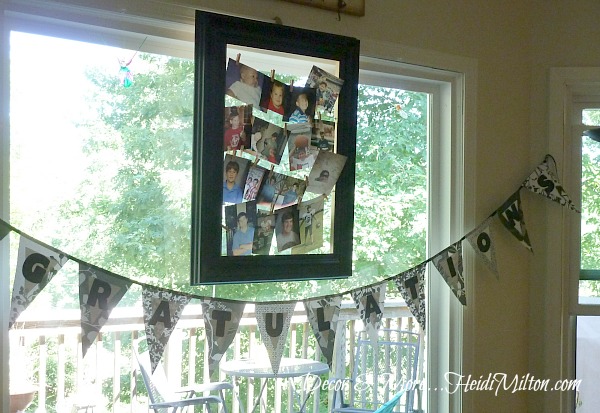 I hung it high, so that it could be viewed from different vantage points in the room and it worked perfectly!!  Our friends and family had such a great time walking down memory lane through these photos… and so fun to have them all displayed simply and displayed together.
We were blessed by glorious weather for both the graduation and the party!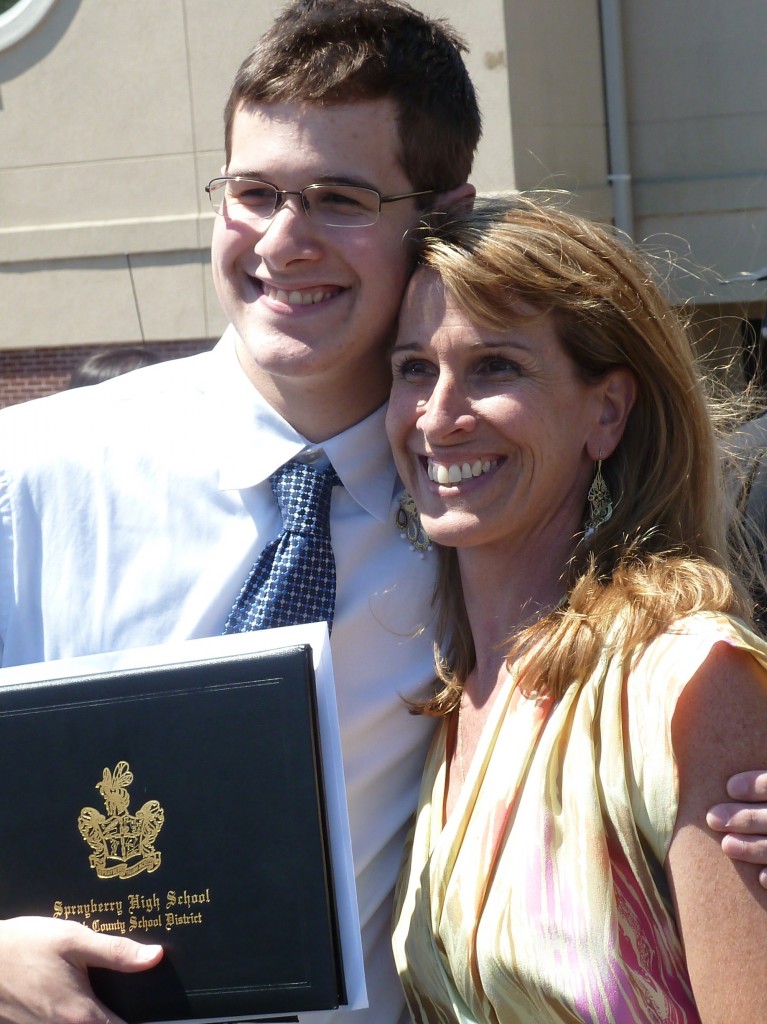 Did I mention how proud I am of him???
For a few more graduation decorating ideas, click here.
Sharing at Jaime's 🙂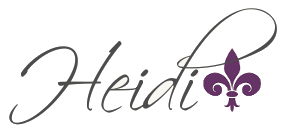 Pin It
&copy Copyright 2013
Heidi
, All rights Reserved. Written For:
Decor & More