Ah, the weekend is inching ever closer!  I have so many projects in the works, but I wanted to share a quick and easy one with you today!
Last week I was cruising through my local Goodwill in search of chairs, but instead I came home with this sad little wooden mug tree…
I've been itching to better organize my jewelry and I had a vision for that little $1.21 fella…
A vision that looked something like this…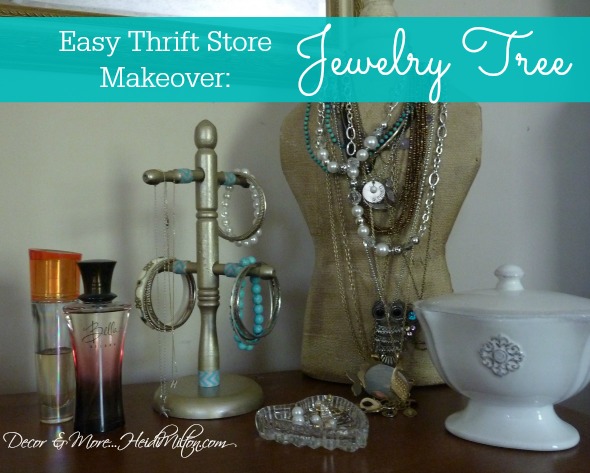 I like having my jewelry where I can see it, rather than digging through boxes or closed storage, but a bowl full of bracelets can get nutty in a hurry.
So I enlisted the help of my Krylon metallic gold spray paint and primer in one…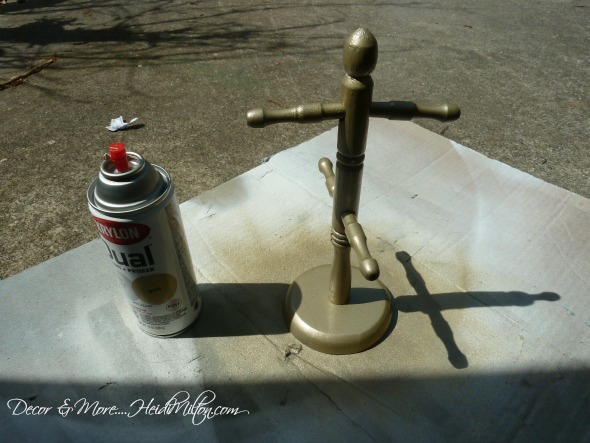 You know how much I'm loving metallic gold these days…
And then I decided to add a little fun in this form…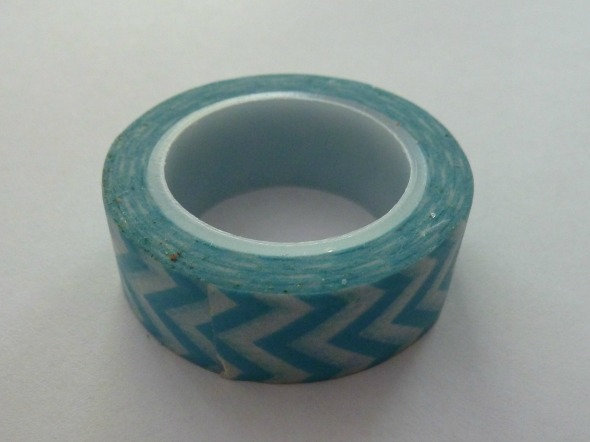 I've done very few washi tape projects and I don't know why… look for more coming! It's such a simple way to add a decorative touch and it's easy to change out, too.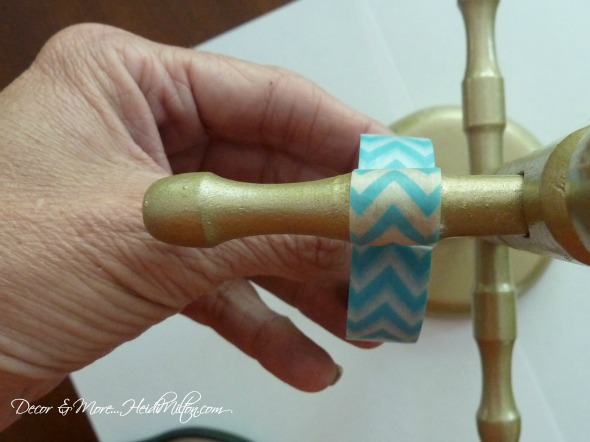 I chose a few places where the arms and stem of the tree were flat and added a little turquoise chevron love.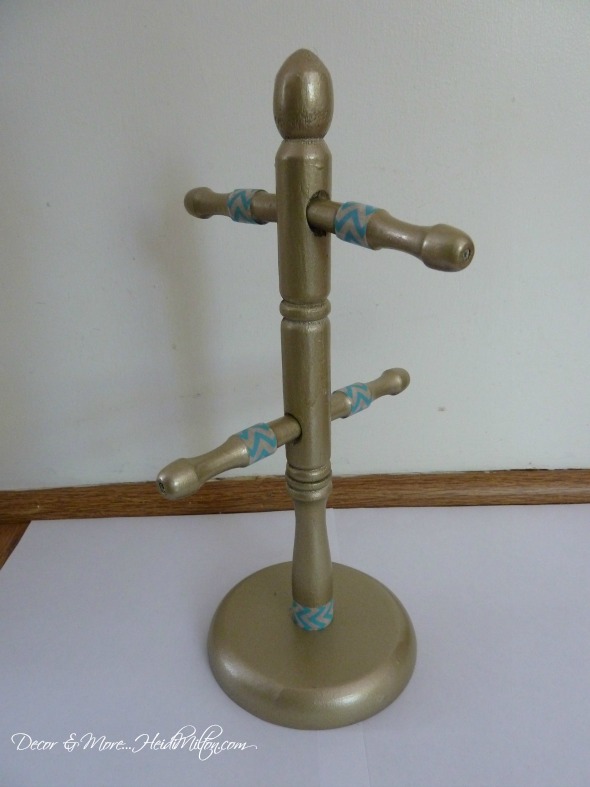 I think it turned out super cute!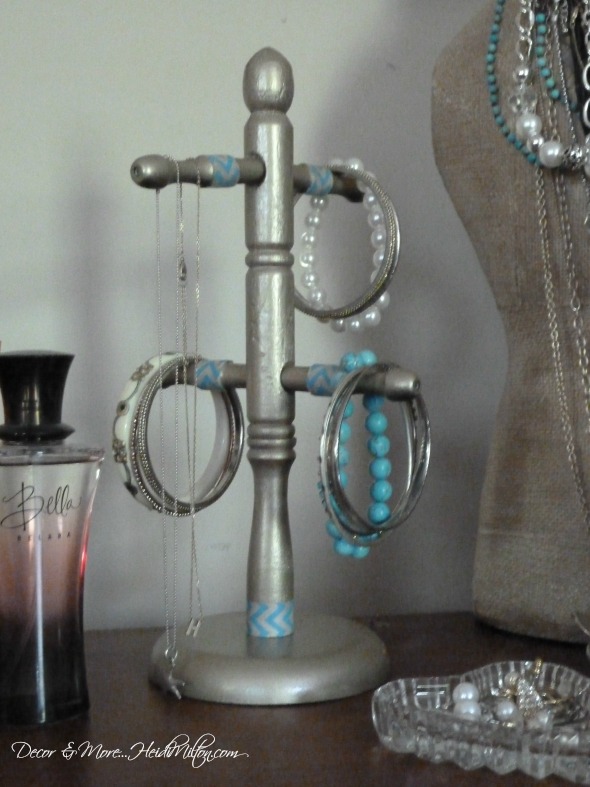 And it's the perfect start to getting on top of my jewelry situation. 🙂
Here's a visual for you…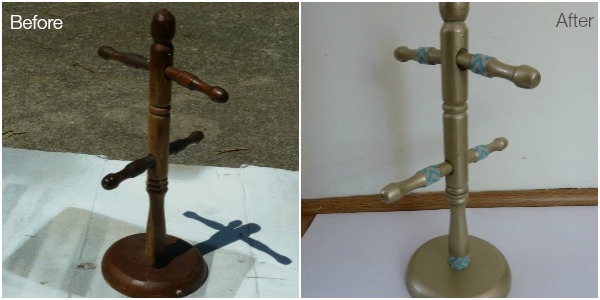 Love giving old pieces new life and this one couldn't have been easier.  Green decorating and organization in one!
What have you repurposed lately??