Happy Monday, friends!  Whew — what HAPPENED to the weekend??  Seems like I blinked and it was gone… BUT I finished up several projects I'll be sharing with y'all soon.  Woo hoo!
Throughout the week I was working on a silent auction item for my youngest son's youth group.  They're fundraising for their pilgrimage to Spain and Portugal this July (jealous much?).  So I put together a fun spring home decor arrangement…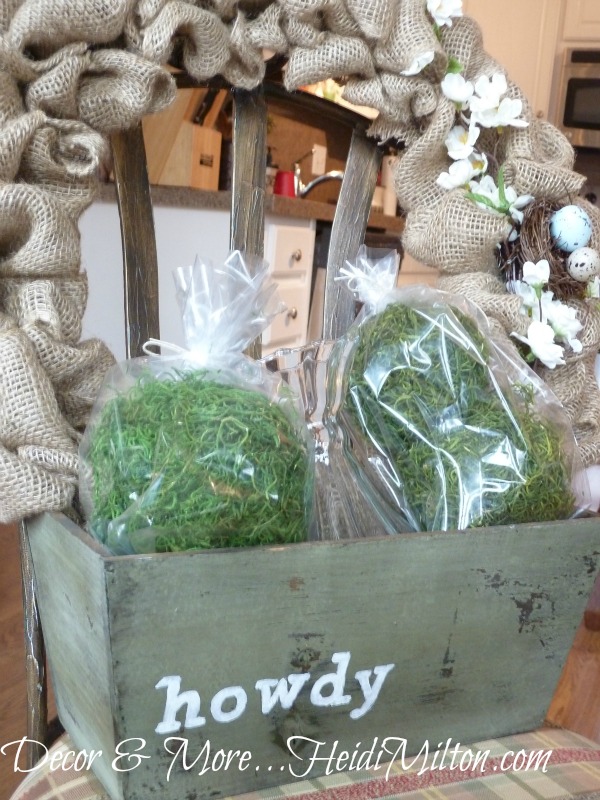 Remember my No Spend month?  I put this together with things I already had or could make with things I already had.  It was a great opportunity to get creative!  I'll be sharing the details later this week…
First, though, some unfinished business about the elephant in the room.
Seriously… this elephant.  Are you seeing lots of elephants in home decor, too?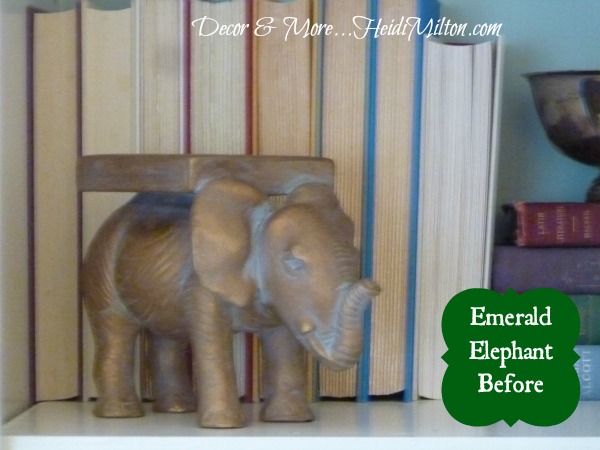 Well, I've had this elephant for about 12 years now and she was feeling all 2001 with her brushed gold finish. Luckily, last weekend I got a wild hare when I found my can of Krylon Emerald green spray paint.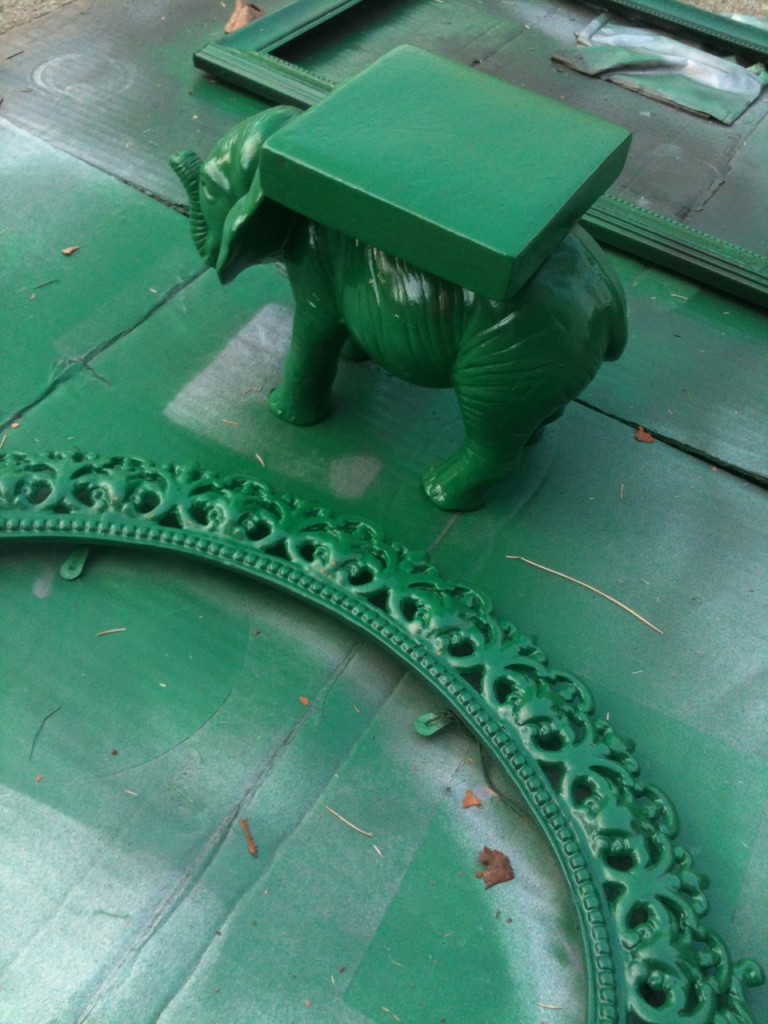 So on a blustery not-good-for-spray-painting afternoon, I subjected her to the aforementioned…
What do you think of her now??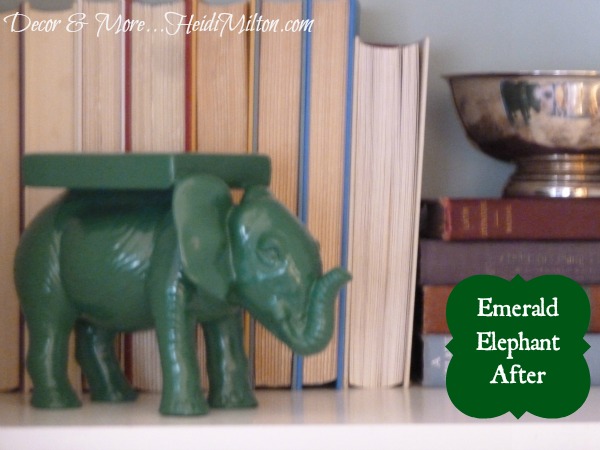 I am loving this punch of green on my family room book shelves…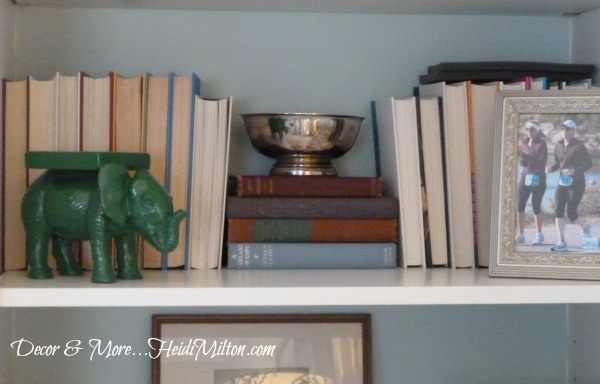 I can't even bring myself to plop a candle on her quite yet…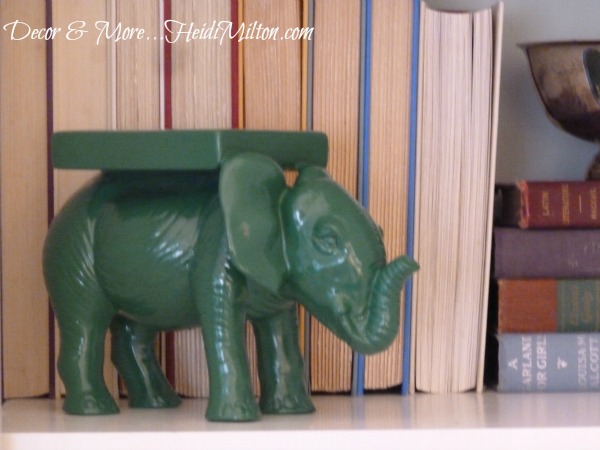 Can you blame me?
And she may… just may… have a twin that will be appearing in my booth space shortly.  🙂
What were you working on this weekend?
Sharing…