Happy Friday, y'all!  The hubs and I are headed to Pensacola for the Blue Angels this weekend and I can't wait.  I've been itching to get to the coast and this particular weekend is always a great time.  I had a busy week this week — busy in a good way with projects and planning projects and just kinda catching up around the house.  Nice, right?
And it's time for 5 fun and random things…
1. Summer sales.  Y'all.  Those 4th of July sales were insane and I totally took advantage… scored several fun things from LOFT, including these sweet sneaks!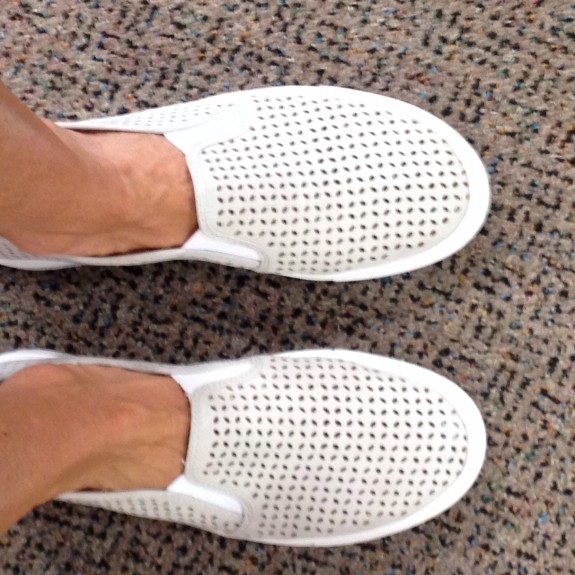 The upper is a rubbery mesh that breathes and they are soooo comfy!  Get your own pair HERE.
2.  LiketoKnow.It  I just discovered this site (service?) not long ago, but it's addicting!  If you're on Instagram sign up here.  When you "like" a photo on Instagram that's hashtagged #liketoknow.it you'll get a lovely email to your inbox with the photo and everything sourced with links to get your own!  I love to get fashion leads and also some fun home decor items this way.  I don't always buy of course, but it's great to view each item separately and easily.  Genius!
3.  My Style Pinboard.  Speaking of fashion, I've added several pins lately to My Style Pinboard.  It's funny that I'm mostly drawn to classical looks, but I love to throw in some trendy stuff too — like this fun piece from Nordstrom!
4.   This book.  When I first of heard of this several months ago I had mixed feelings about it… the buzz was that Harper Lee was being taken advantage of by some in her circle as they pushed for its publication.  That seems to have died down and so I've decided (as a life long To Kill a Mockingbird fan) to pre-order the book.
It releases on Tuesday.  I've read that while it's very much a complete work, it feels raw and unedited to a point.  I'm anxious to see for myself… and to find out more about Scout. 🙂 (affiliate link)
5.  A little bit 'o Jimmy Don in my house…
I was so excited when these went on sale on the Magnolia Market site a few weeks ago… always sweet to have a happy reminder like this one!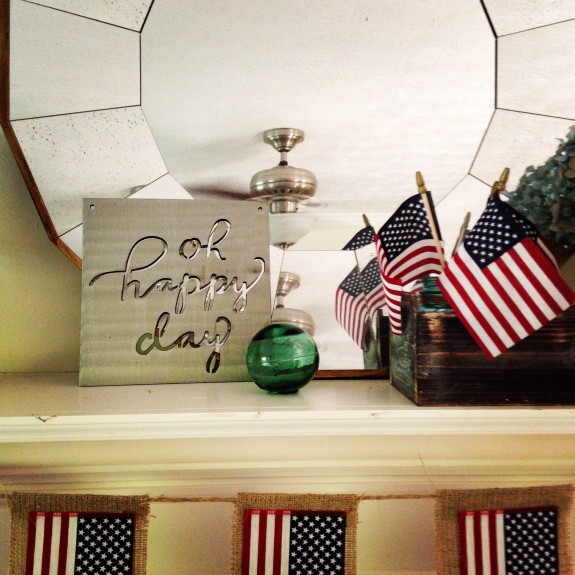 So there are your Five on Friday for this week… care to add some of your own in the comments?
Enjoy the weekend, everyone ~ follow me on Instagram for some Blue Angels fun!