I'm back today with a fun Five on Friday to help us ring in the New Year — some festive champagne drinks for your celebration!  I've been on the couch most of the week with my *annual* holiday head cold, but I'm looking forward to sipping one of these tomorrow evening during our own little New Years Eve celebration.
So because I know you probably have a healthy to-do list for today I'll get right to it…
1.  Christmas Champagne Cocktail.  Because even though it's not Christmas anymore, this looks delightfully refreshing and festive!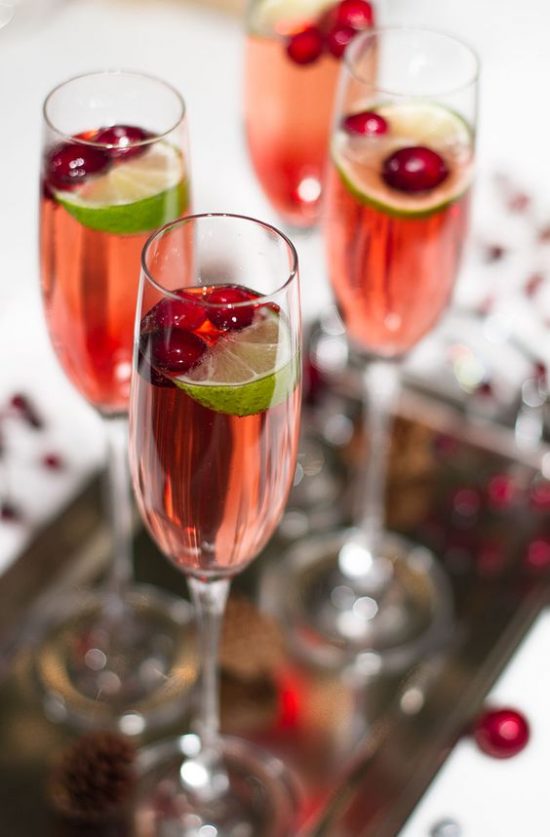 2. Champagne Mule.  I'm a fan of a classic Moscow Mule, so this one caught my eye.  And can we just talk about those copper flutes?? #hearteyes
3.  Winter Champagne Cocktail.  These are just gorgeous to look at and I love the orange twist and don't you know that sprig of rosemary must smell delish.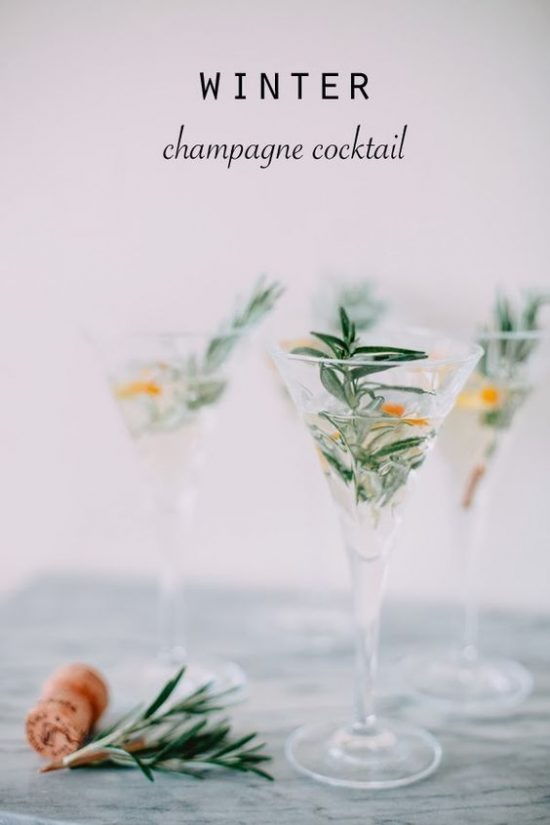 Style Within Reach via Bloglovin'
4.  Grapefruit Champagne Cocktail.  I do love the tart of grapefruit and think this would be perfect for New Years Day brunch.
5.  French 75.  I had to include this as a personal favorite of me and my BFF… it's an old-fashioned cocktail and it's turning up on cocktail menus everywhere.  What's old is new again!
I haven't quite figured out our New Years menu yet, but it will be something cozy as Old Man Winter has arrived again today.  I wish you all a very Happy New Year and look forward to sharing some reflections and goals (and a project or two) next week.
Cheers!