TGIF!!  What a tragic week in the news, y'all.  My heart just aches for the Orlando community — first the Pulse shootings and then the Graves family tragedy at Disney.  What has stood out to me is the reactions… sadly lacking in grace and compassion.  I just keep praying for our country and the state of our hearts, y'all.  Will you join me?
In other news, it's been a week of meetings, phone calls, and other Legacy business — so fun to see the progress for this labor of love.  This weekend, we're off once again to visit my sweet in-laws, so I'm cramming all kinds of stuff into today.  🙂  I've had a post like this rattling around in my brain for a while, and a recent Nordstrom sale purchase made me decide to pull the trigger — Five on Friday is all about the palm print!
Palm prints, banana leaf prints are popping up everywhere — in home decor and fashion!  So I thought I'd share some fun items in that print today.
1.  The dress I couldn't refuse.  I spotted this on Nordstrom's sale a couple of weeks back and couldn't resist it.  Unfortunately I ordered a size too big, so I'm waiting for its replacement (free shipping and returns, people!).  BUT… it is super cute, breezy, and perfect for tons of occasions.  I'll be wearing it out this summer!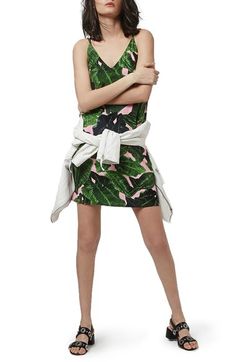 TopShop Palm Print dress at Nordstrom
But I'm also loving these things…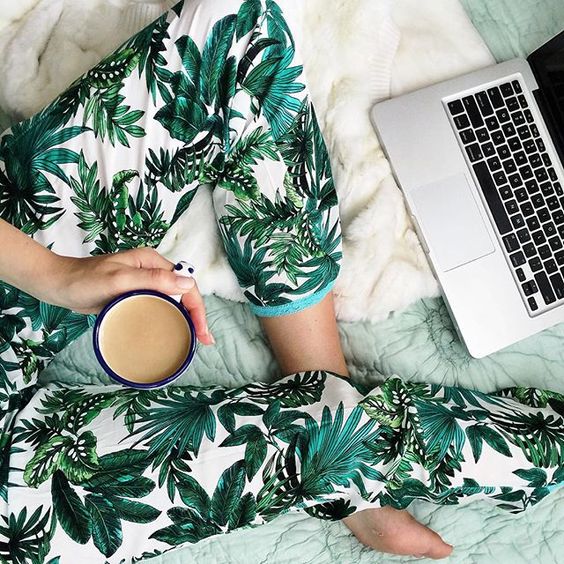 PJ Salvage lounge pants at Nordstrom
2.  This cute pillow… is there an easier way to freshen up your decor??
Swaying Palms pillow on Tonic Living
I'm seeing these pillows mixed with other patterns and am LOVING that fresh look!  Check out this example…
3.  Frame it.  This is an image I used for one of my Mohawk posts and it's probably one of my favorite spaces ever.  So girly chic, don't you think?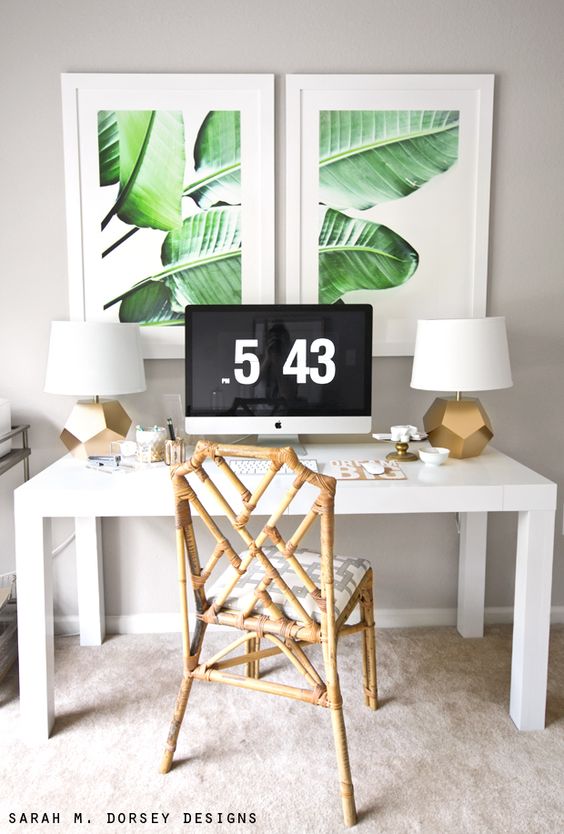 Sarah M Dorsey Designs via Bloglovin'
These are DIY palm leaf prints and it looks like a really simple project if you're up for that!  If not, I found these on Etsy…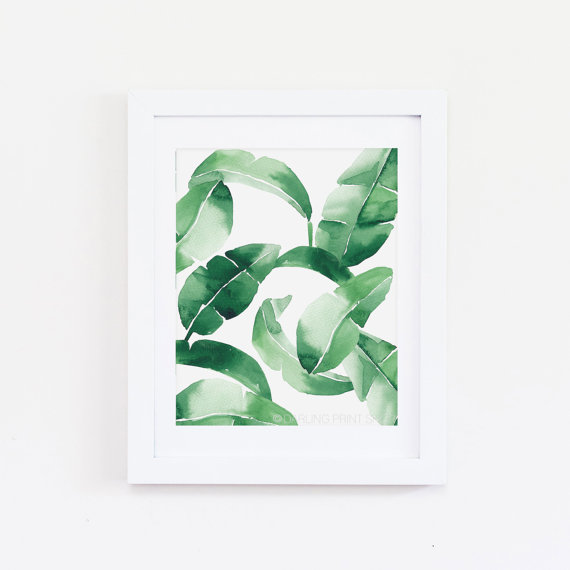 Banana Leaf watercolor on Etsy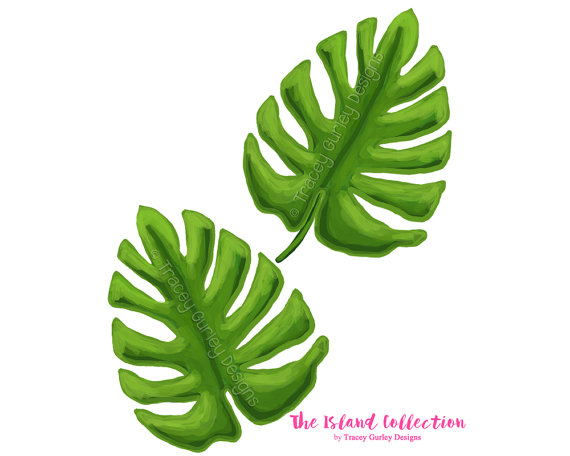 Palm leaf downloadable art from Etsy
4.  Paper it.  Are you brave enough to try wallpaper??  It is making a comeback, after all!  I do like this more open pattern that doesn't completely overwhelm…
This one looks good too, especially in a small fun space like a bathroom, and broken up with the wainscoating…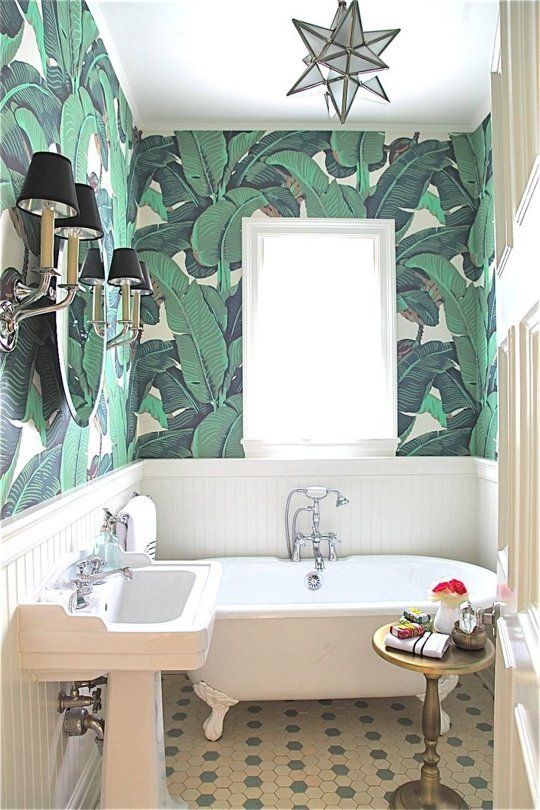 5.  Bag it!!  Love these bags…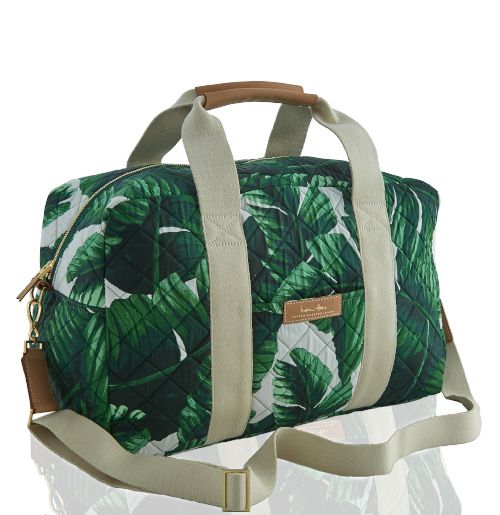 What do you think?  Is the palm print trend up your alley?
Enjoy your weekend, friends!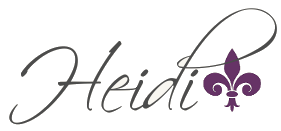 Save