Hi there, friends!  I had no intention of being gone so long!  But I was hijacked by a surprise 50th birthday celebration AND getaway for several days and have been digging out from under ever since. 🙂  I've had my nose to the grindstone for the last several months and have been reluctant to get away — I didn't want to spend the money OR take the time away from what's been all-consuming.  But apparently my husband and BFF had other ideas.  Today, I'm just going to share five highlights of turning 50 for this edition of Five on Friday!
1.  A surprise dinner party… while I *knew* we had dinner plans the night of my birthday, I was kept in the dark on any specifics.  What a sweet surprise to have a beautifully planned gathering of my nearest and dearest at one of my favorite restaurants…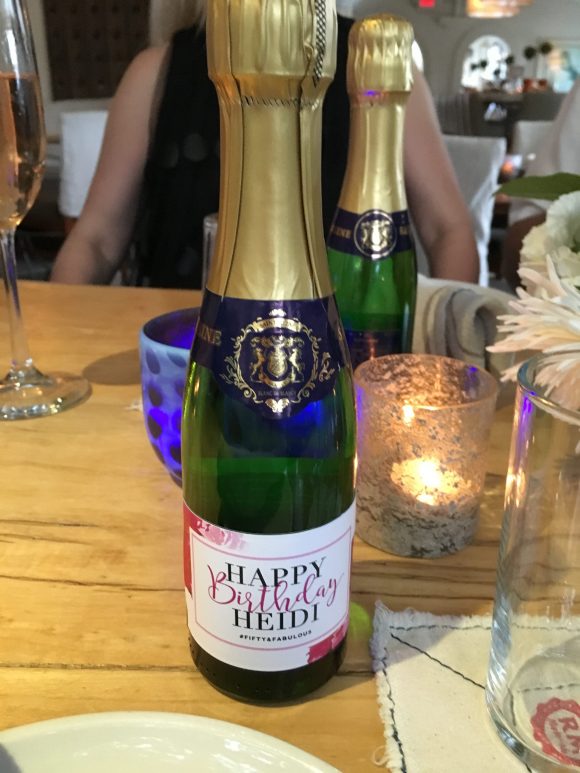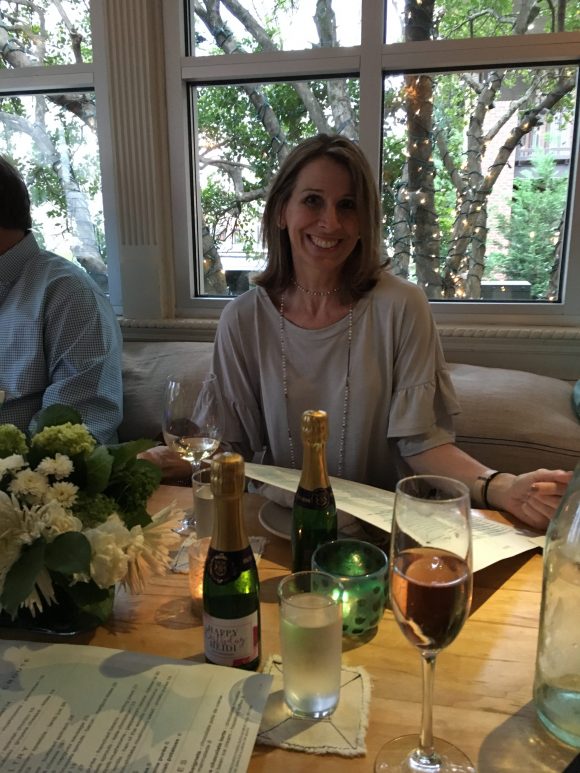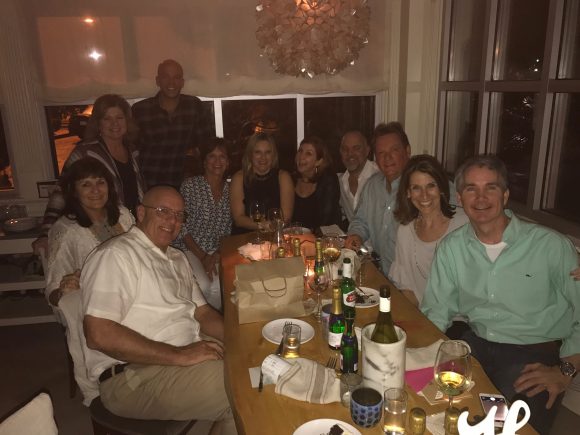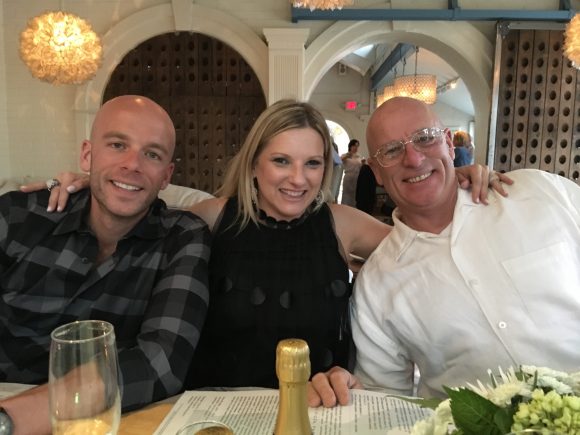 BFF/Party Planner with two of my guys
2.  The hubs as a sneaky planner… not only was I surprised by this wonderful evening, I was informed  that he had arranged coverage at BOTH my jobs and we were departing in the morning for a 5 day getaway to the beach!  Yes, he had called my assistant at the school AND my manager at my part-time job and taken care of everything.  Now I know what he's capable of!  😉
3.  Beach time with some favorite peeps… my BFF extraordinaire and her husband joined us for the trip plus we got to catch up with a dear college friend who lives there.  I'm never happier than when I have my toes in the sand on the Gulf Coast in good company!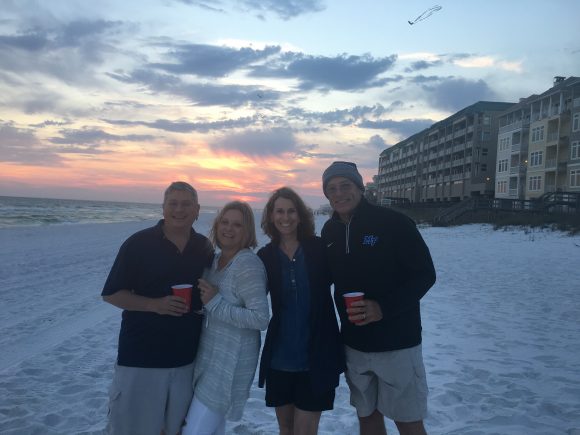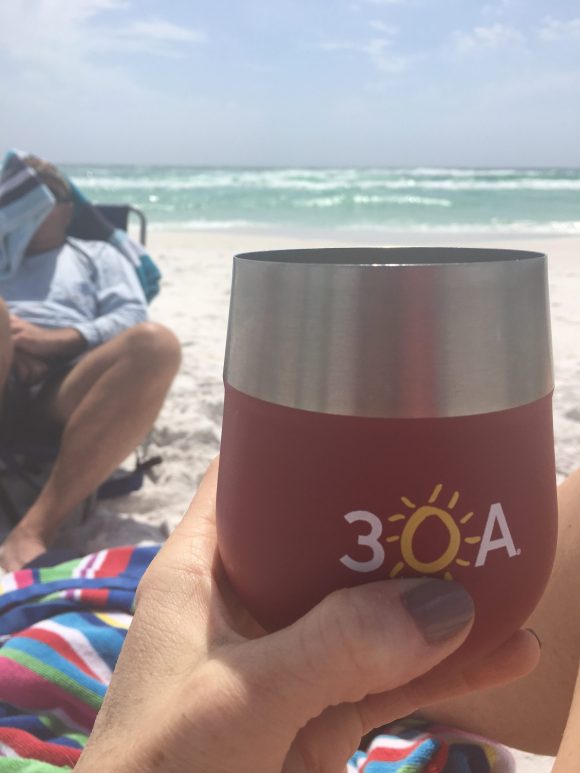 4.  Unplugging… this has been SO hard for me to do lately, juggling 2 jobs and getting our house ready to sell.  Believe it or not, I only checked email TWICE in the five days we were gone.  And it was wonderful.  *until I plugged back in and had to dig out!* 😉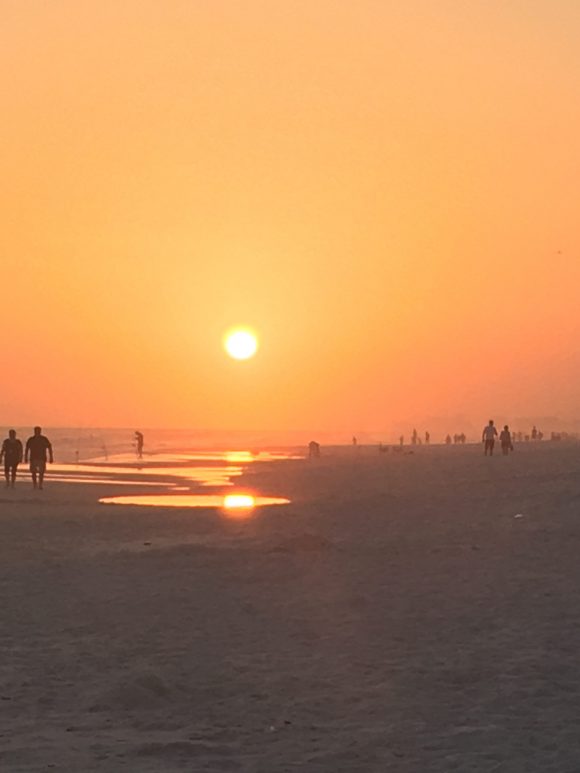 I mean, when you're taking in God's glory like this, why clutter your soul with emails??
5.  You're as young as you feel… while it's true that I've felt REALLY old and tired over the past year, in my mind I'm still 35 years old.  50 seems like a HUGE number and I think I always regarded that as being middle age and "old", but now that I'm here it doesn't feel that way at all.  I'm busy doing things I love and that fuel me spiritually and intellectually, our kids are all growing up and doing well and carving out their independent adult lives, the hubs and I have a loving supportive marriage, and God is still on the throne.  How awesome is all of that?
I felt so loved and treasured by my family and friends throughout my birthday celebration.  Even my preschool families showered me with the sweetest cards, gifts, flowers and hugs.  It was such a timely reminder for me of what's truly important — and it's not how many things I've checked off my "to do list".
Life is good.  I am blessed.
Wishing you a blessed weekend, friends… I'll be back next week with my spring mantel and some good reads for you!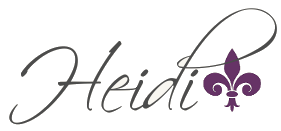 Save
Save