Does it seem like my Mom Cave is taking FOREVER to finish??  Well, it is.  I've been working on it off and on for about a year now.  But I'm pleased with the progress of late and feel like I'm in the home stretch.   One of the things I've had my eye out for is fleur de lis accents for the space.  I've always loved the fleur de lis image — it reminds me of my time in New Orleans when I was immersed in the study of art, architecture, and creativity in general (is there a better place to immerse oneself??).
When I stumbled upon this ugly duckling at Old Time Pottery a couple of weeks ago, I knew it had potential for the Mom Cave.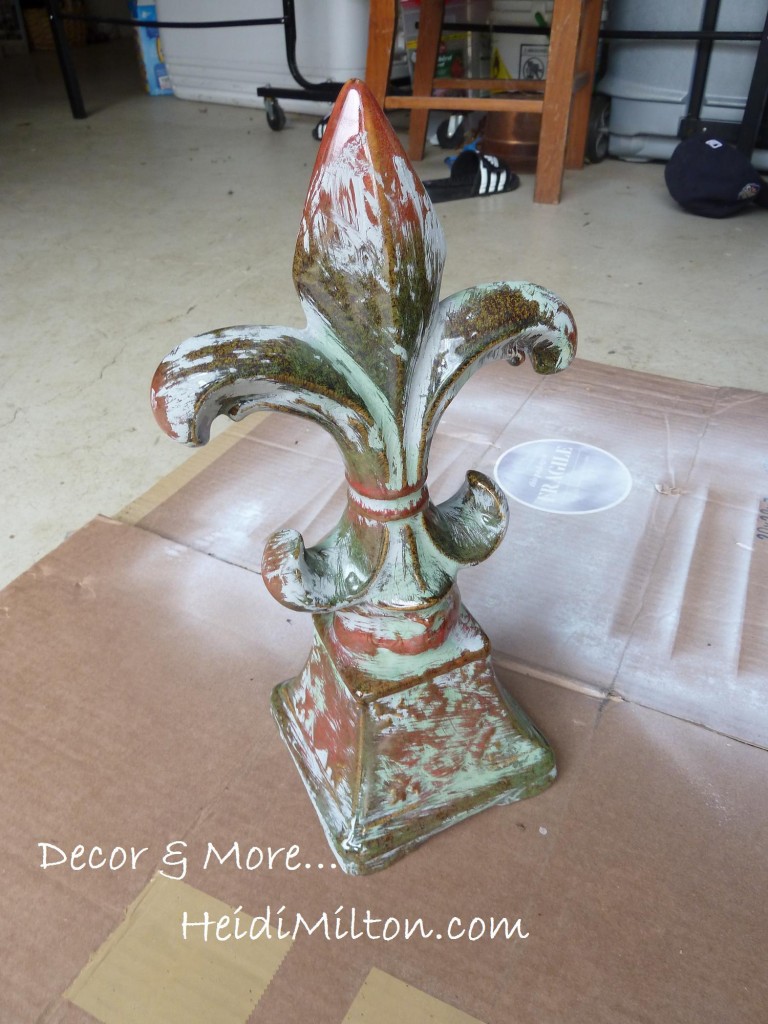 What I loved about it: the square base, its classic design, and its scale (13 1/2 inches tall).  Oh, and the price: $7.99.  What I didn't like: the awful colors and distressed ceramic finish.  Enter my Krylon Glossy White spray paint.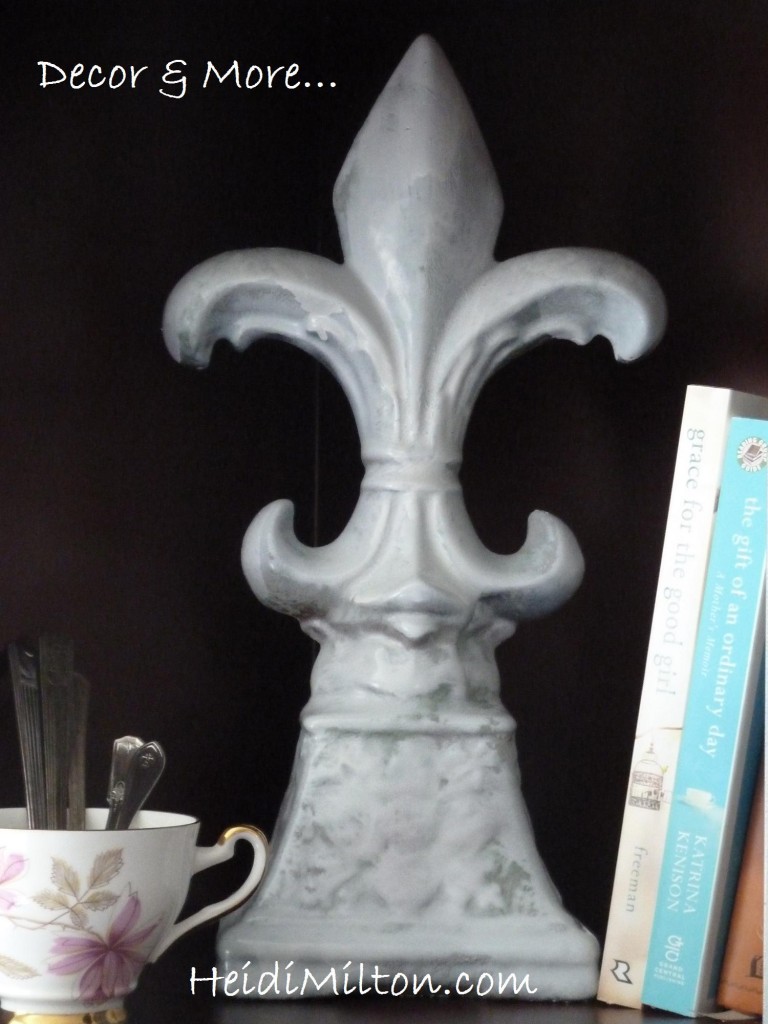 Voila!!  Gracing my Mom Cave bookcase… and the bonus?  I love that the distressed ceramic places wouldn't take the spraypaint!  It has an aged look to it, with the raw ceramic peeking out in gray tones and creating a visual and actual texture to the piece.
Sneak peek at the entire shelf…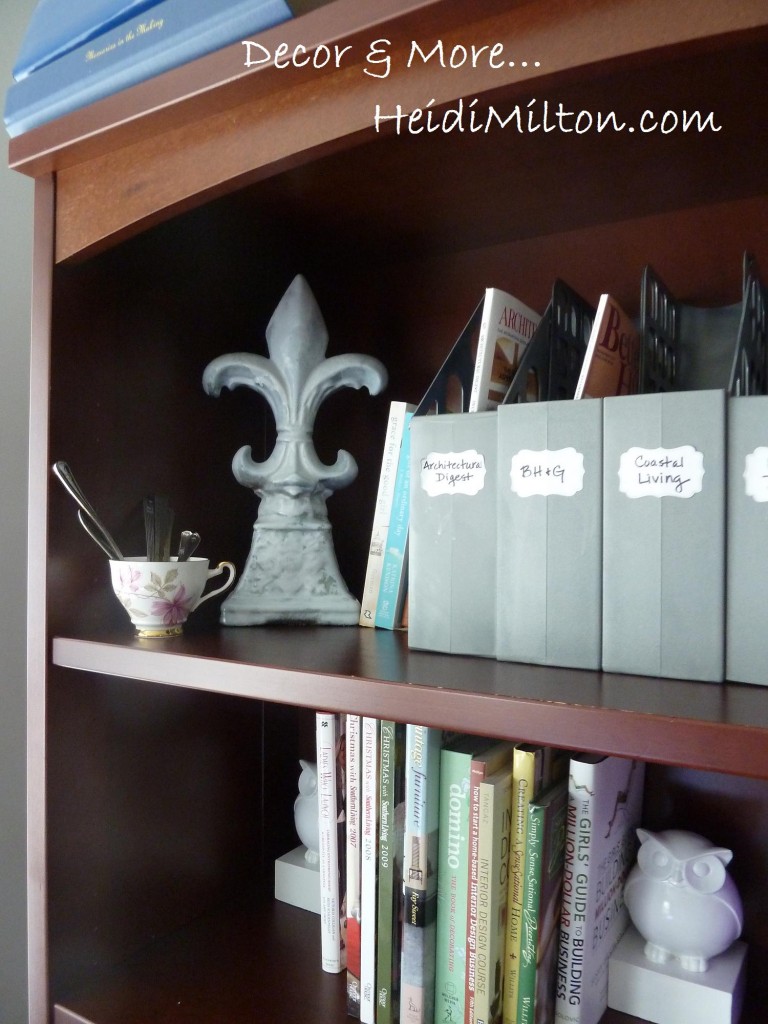 I love the way this is looking and feeling… it's quite the process, isn't it?  The magazine holders are my new solution to wrangling my shelter mag addiction.  They were black and being used to corrall all manner of ridiculous paperwork.  I relocated the ridiculous paperwork out of sight, thinking I'd much rather feast my eyes on my beloved shelter mags.  Each one will hold a year's worth of issues.  I subjected them to my Krylon Classic Gray spray paint to lighten them up a bit and then added these labels.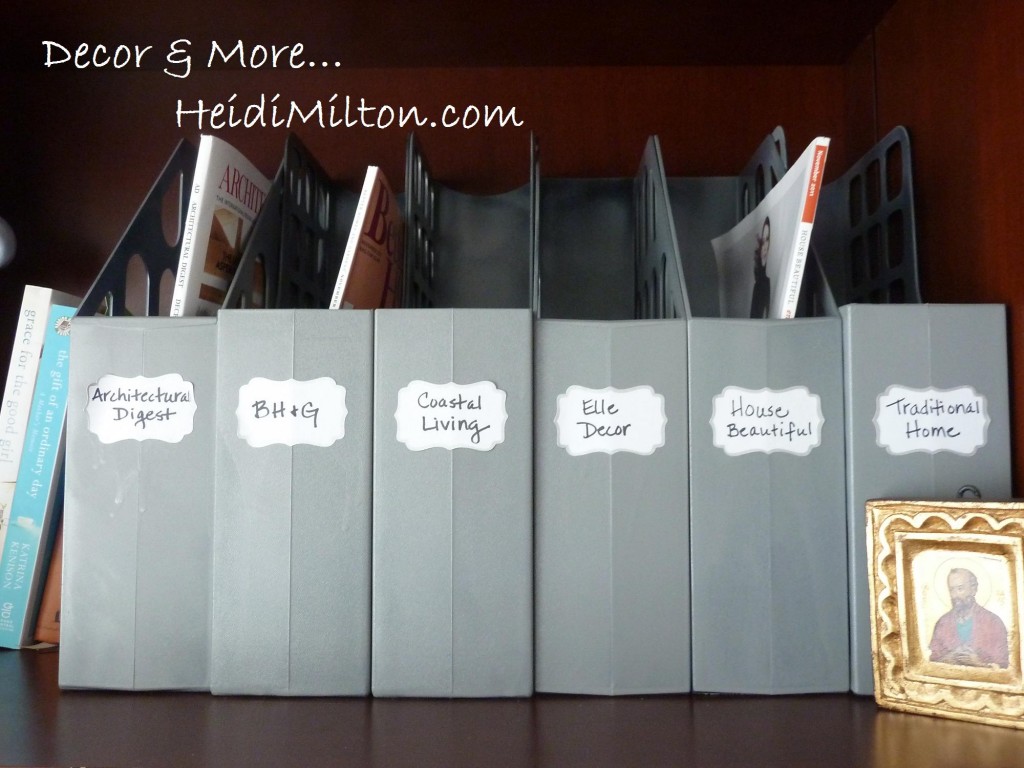 Love, love, love.
Progress feels good, girls.  More to come!!
Sharing here…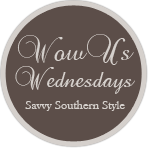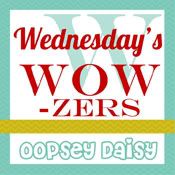 Frugal Friday at The Shabby Nest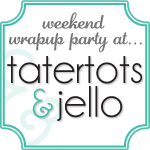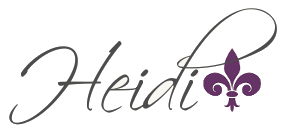 &copy Copyright
Heidi
, All rights Reserved. Written For:
Decor & More