Update: Congratulations, Erin @ DIY on the Cheap!  You've won the Love bracelet!  I've sent you an email so be sure to check it and respond.
Y'all.  What a weekend!  It could only have been better if those Auburn Tigers could've pulled out a win, but it's hard to begrudge the Aggies such a great win.  Anyway — FUN stuff on the blog today!
I'm so thrilled to share a wonderful gift idea with you all today…  you know how I enjoy sharing things that I love and that inspire me and my friend Charity from The Heartfelt Home launched a shop last year that has just stolen my heart.  I first met Charity a few years ago through blogging and have had the pleasure of her IRL company for thrifting, antiquing and lunching since then.  She has a heart for Jesus and her sweet family and is so inspiring in how she listens for the Lord!  Oh, if I could only tune in the way she has over the years!  We share a love of repurposing things and she used that love to launch a new business.
Let me introduce you to Redeemed Ware!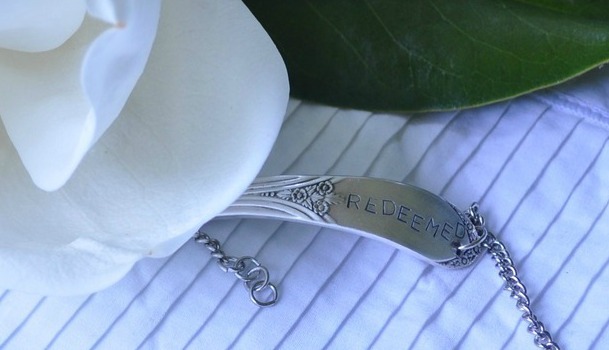 Charity finds discarded and unloved vintage silver plate dinner ware and transforms it into beautiful pieces with a message.  I love the way she describes her line…
I love shopping for that useless, unlovable thing and dreaming of how it can be changed and become a thing of great beauty and value. It reminds me every time of my salvation.
Without redemption through the blood of Jesus Christ I would be unlovable and useless but because of it I am a daughter of the King.

Each time you pick up a piece of Redeemed Ware know that you too have great value!
Each piece is lovingly handcrafted and one of a kind!  And — they fit into any budget.  Here are a few of my faves…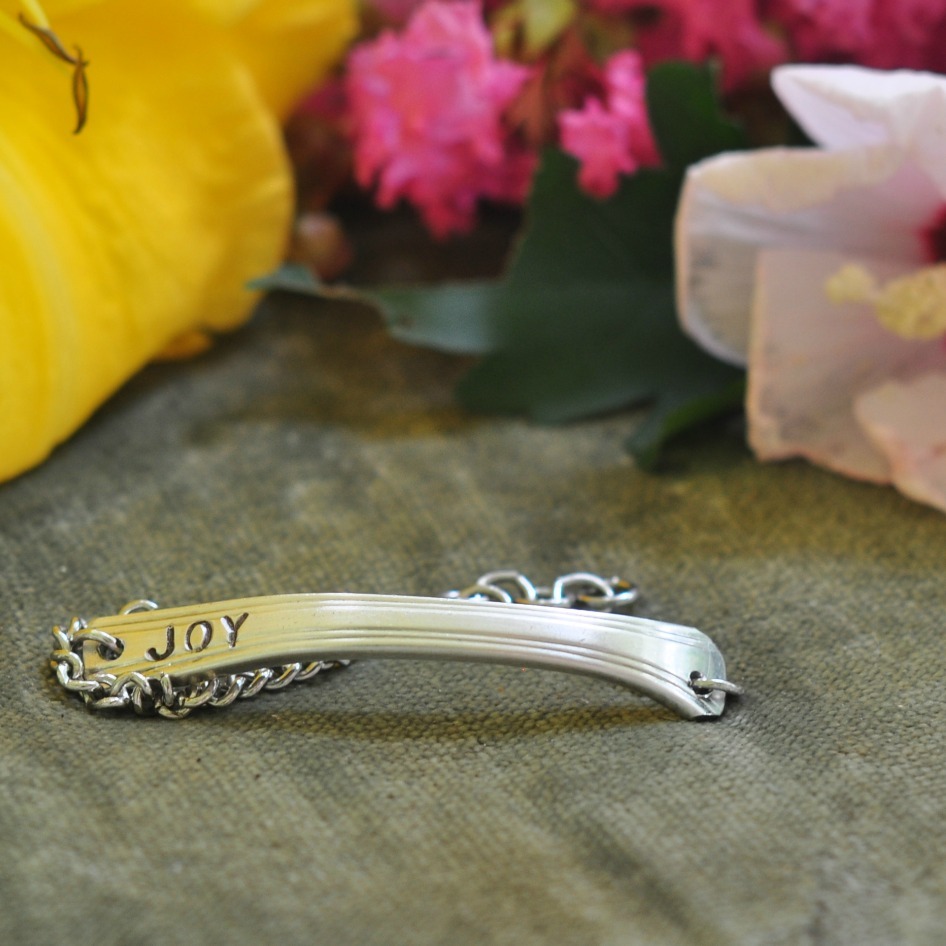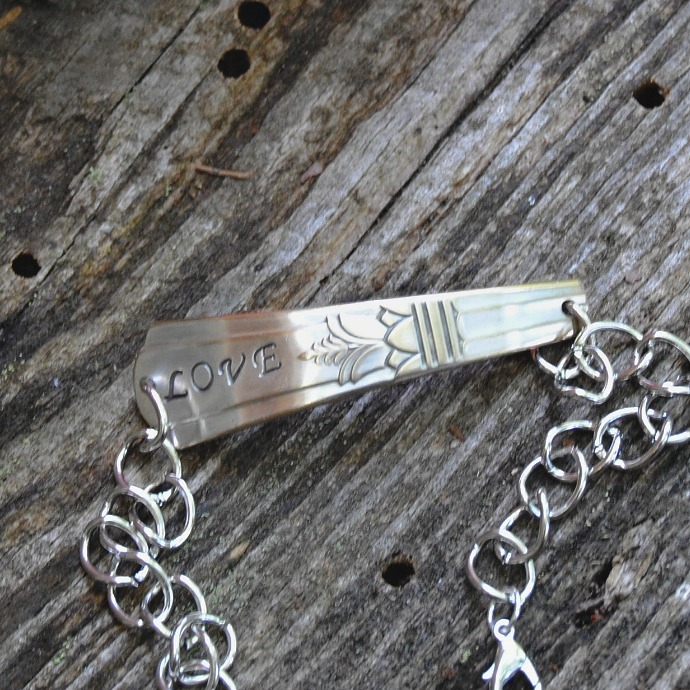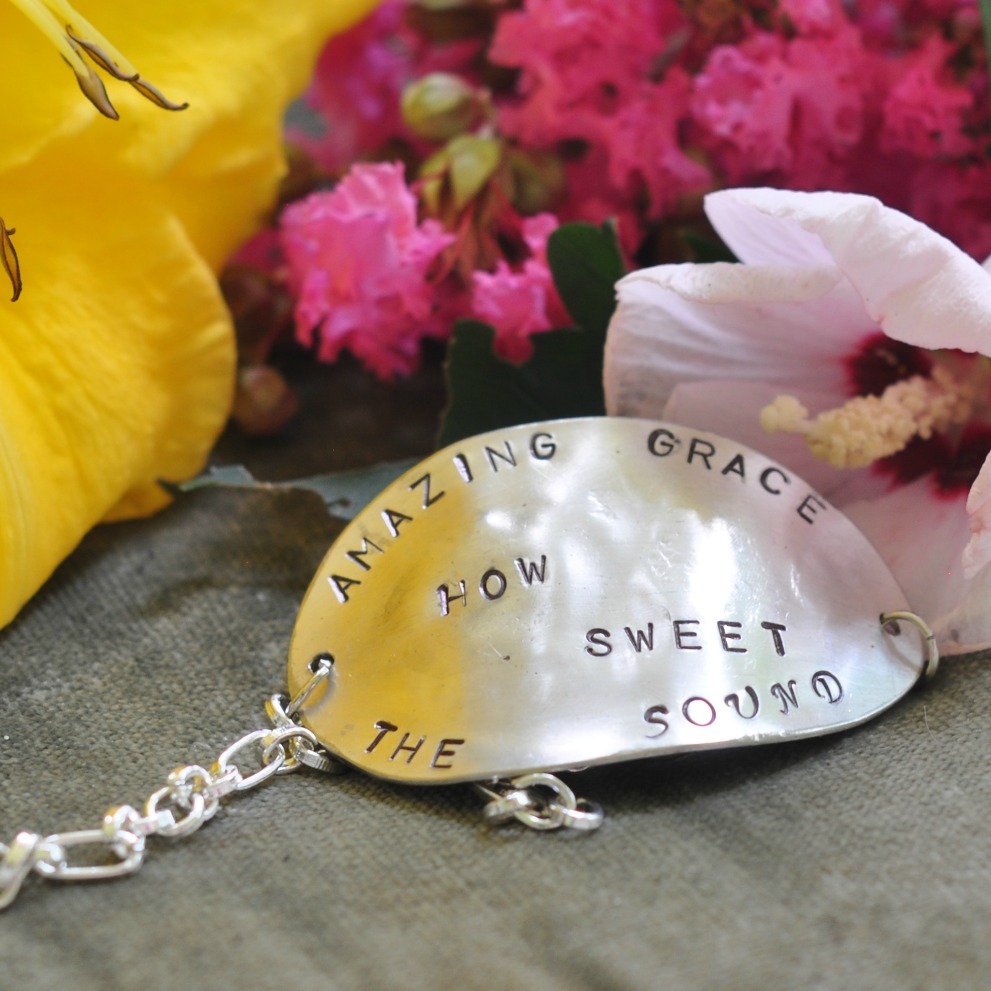 She has other inspiring pieces in her shop as well… like this cake server…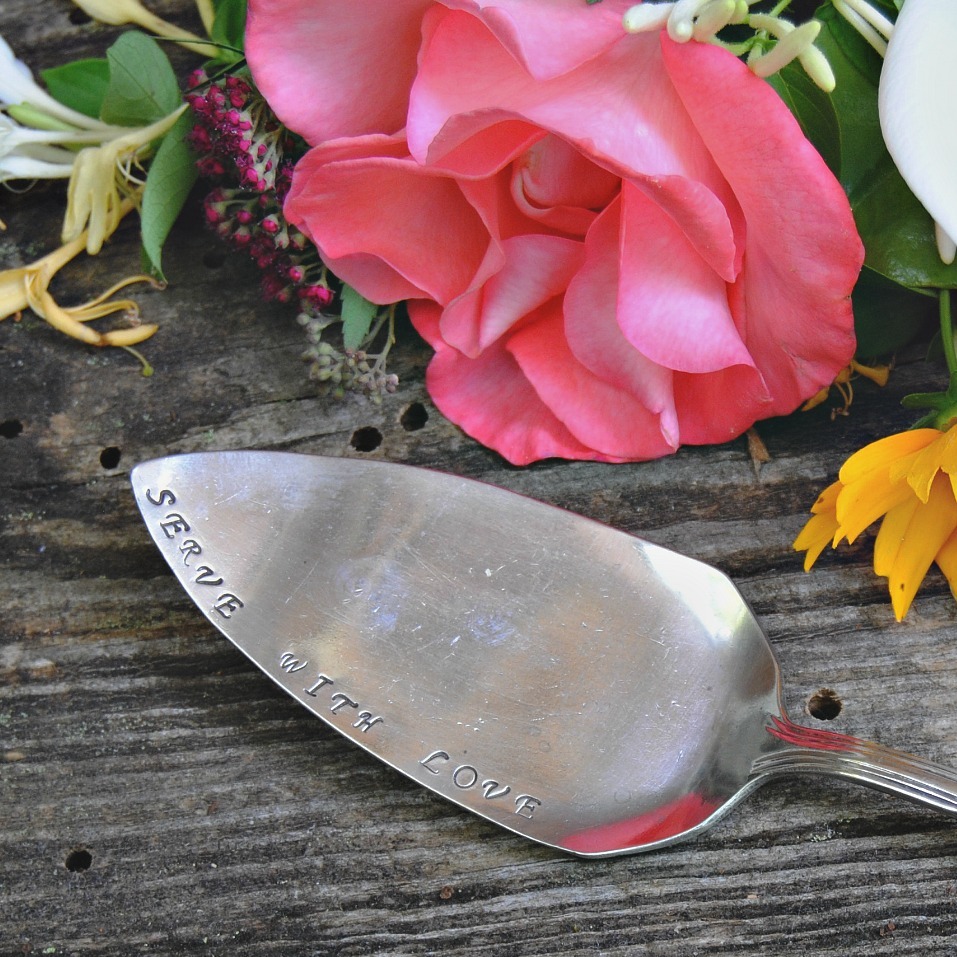 Isn't this a wonderful wedding gift, anniversary gift, or first Christmas gift for newlyweds?
And this key chain would be such a cute stocking stuffer…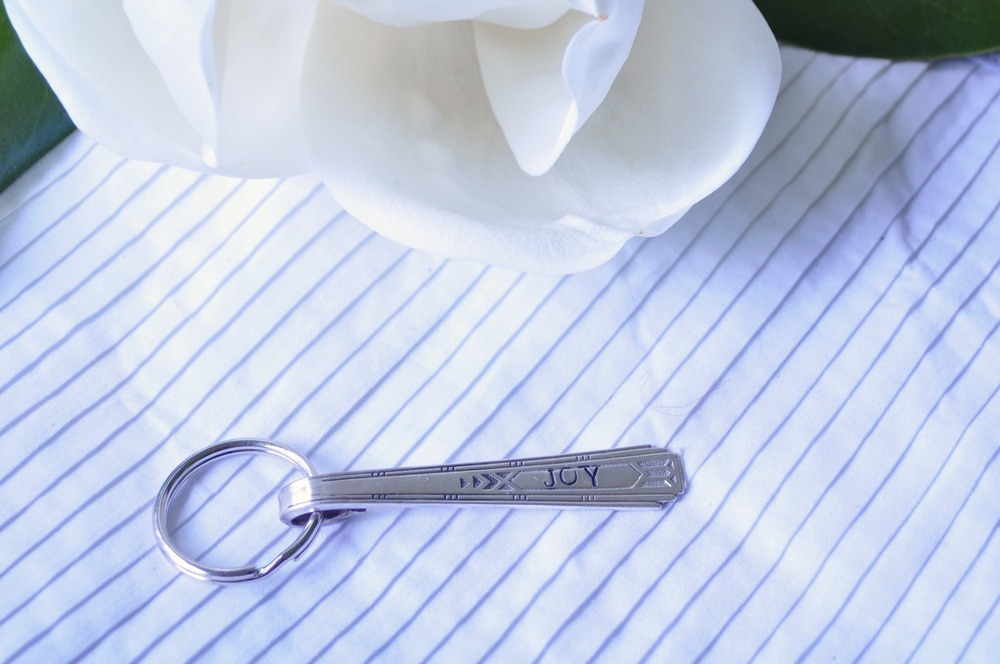 There are necklaces, too…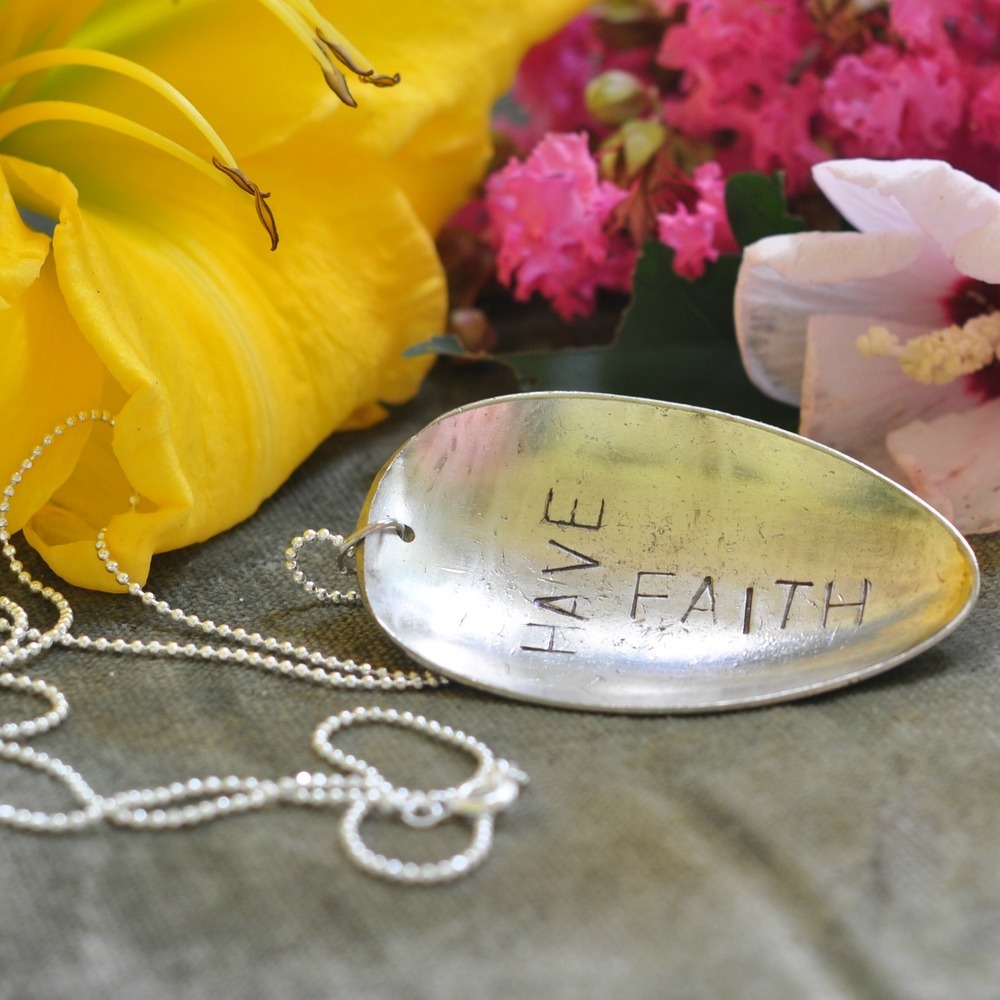 I can't decide what I love more!
Maybe you have your own special word or phrase in mind? Charity is taking custom orders through the end of November.  You can email her at theheartfelthome@gmail.com to see what pieces she has available to connect on pricing.
And, dear readers, today is your lucky day, because Charity is giving you all 30% off your ENTIRE ORDER through December 15!  The code to enter at checkout is MORE.  How awesome is that?  Click HERE to visit her shop and begin shopping!  This is a great chance to get going on your holiday shopping — girlfriend, teacher, aunt, daughter… there's something for everyone.
But wait, that's not all!  One lucky reader will win my favorite bracelet…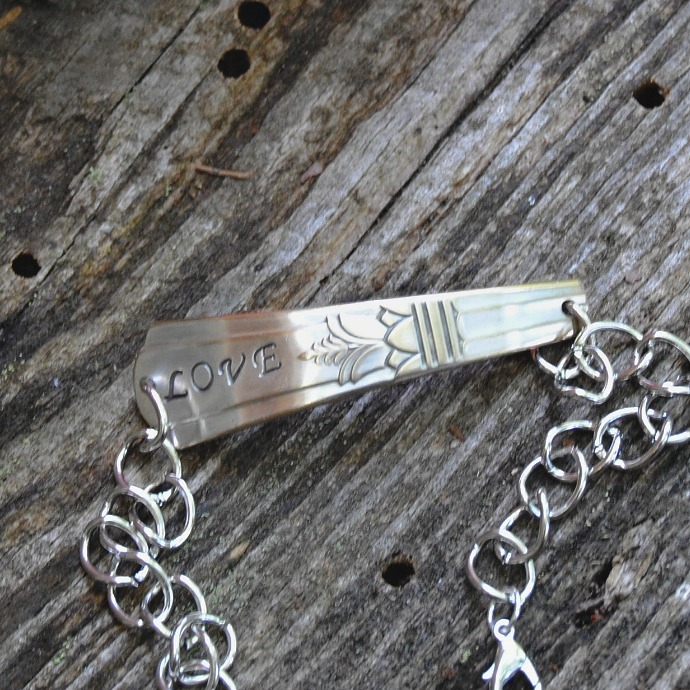 All you have to do to enter is leave me a comment, telling me what you're loving right now.  The giveaway will stay open until Monday, November 17th at 11:59 pm. 🙂  The winner will be chosen using Random.org and notified via email.  Make sure you enter your email when commenting so we can get in touch with you!  I will also update this post with the winner's name.
Have a blessed day, everyone, and GOOD LUCK!!