Happy December!  I have to confess I was tempted to skip my November recap today and jump straight into Christmas decorating and DIY —  this is one of my favorite times of year and I have a few cool projects in the works and loads of ideas for more.  But, it didn't seem right to short-change the month of November.  It was  a good one!  And I hope you all had a blessed Thanksgiving holiday and were able to linger among your loved ones for a bit.
So without further ado, here's what happened in November, just in case you missed it. 🙂
I spent a fair amount of time on shopping in November (no surprise there!) and shared gift ideas from a couple of favorite shops, like Redeemed Ware and Bourbon & Boots,  and a cool new architectural salvage spot.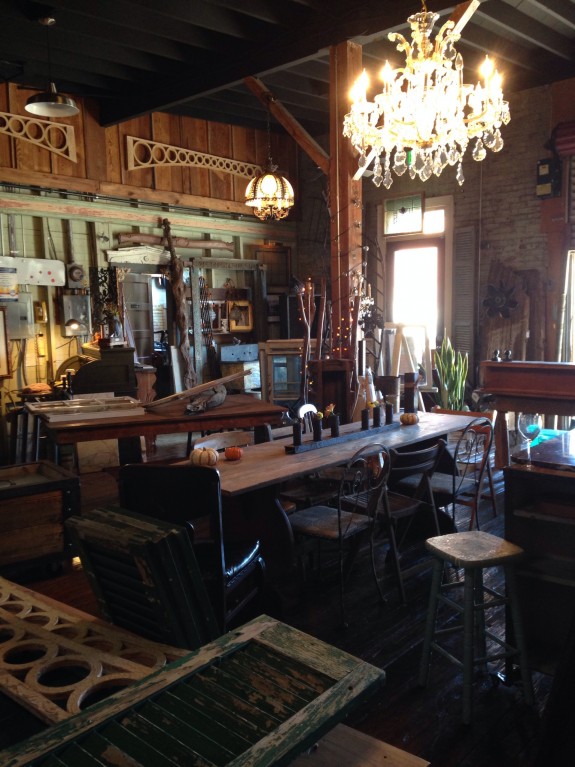 Marietta Reclamation
I also shared some Christmas eye candy from my mom's favorite home decor store and shared our Whole30 success.
One of my favorite DIY's to date…
And we peeked into my booth, styled for fall and holiday (though it's changed again since!).
And we enjoyed the heck out of some pumpkin fluff last week — easy peasy and YUMMY!
And I shared a few random fun things in my latest Five on Friday post, including this recipe spotted in a South Georgia newspaper…
December is shaping up to be a wonderful month — decorating, gifting, nesting, and — ultimately — waiting quietly for Him.  I have so many wonderful hymns, carols, and verses whirling around my brain right now.  Look for those to turn up in my Christmas decor this year.
I hope your week is off to a great start! If your halls are all decked, I'd love to hear about it!  See you soon!