Happy Monday, folks!  I am on Thanksgiving break this week and am LOVING the chance to do some holiday baking, crafting, and decorating!  Last week just got crazy so the chance to breathe a bit is so very welcome.
Today I'm sharing a super easy recipe for your holiday gathering (or just because!).  I got this a few years back from a sweet little shop so I can't properly credit whomever came up with this, but we've enjoyed it many times over the years.   Last Thursday I made this for my book club meeting and realized I'd never shared it here, so today's your lucky day!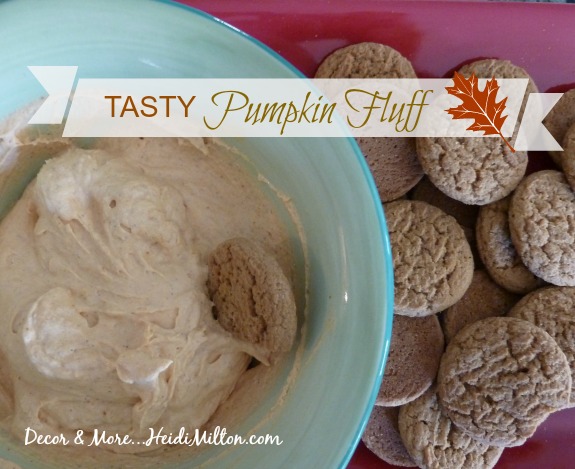 Here's what you need:
16 oz regular Cool Whip (or whipped topping)
15 oz can pumpkin
small box instant vanilla pudding
1 tsp pumpkin pie spice
ginger snaps, apples, pretzles, and/ or celery sticks
Here's what you do:
Mix all ingredients well, chill, and serve. 🙂
How easy is that??  And just a note, this makes a LOT, so I usually make it at the beginning of the holiday week and we nibble away.  My husband and in laws love pumpkin pie, but I'm not a fan.  This is the perfect alternative!  It has such a light texture and just a hint of pumpkin taste, so if you're not a huge pumpkin lover, this is the dip for you.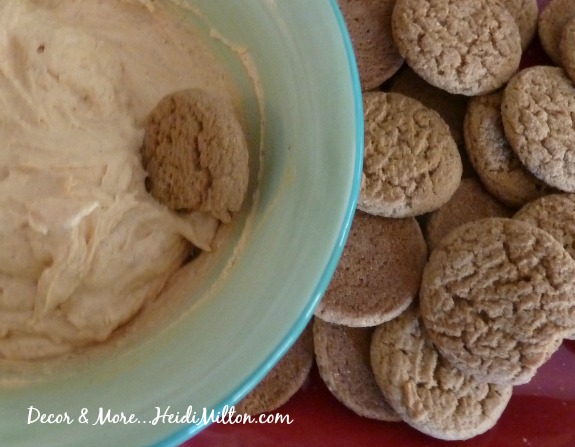 On another note, there's still time to enter my Bourbon & Boots giveaway!  I'll choose a winner at midnight tonight so click HERE for your chance to win a $50 gift card!
Enjoy the beginning of the holiday week, y'all!
Sharing at Inspiration Monday.