Hi friends!  Whew, I'm still recovering from a fun fun time in NOLA with my BFF and other assorted dear old friends.  Don't you love it when you can pick up where you left off many years ago?  And that may just have been the last of pretty fall weather I'll see for a while — it's way too frigid today for November in Atlanta!  And I'm fighting the urge to just crawl under my covers and call in sick. 😉
Anyway, thanks for all the sweet comments on my Whole30 post… we're forging ahead with our clean eating as best we can over the holidays so hopefully can continue on the path to good health.
Today I wanted to share a new discovery in my neck of the woods… a fun architectural salvage spot just off the square in Marietta called Marietta Reclamation.  My mom and I had such fun prowling around the shop a couple of weeks ago.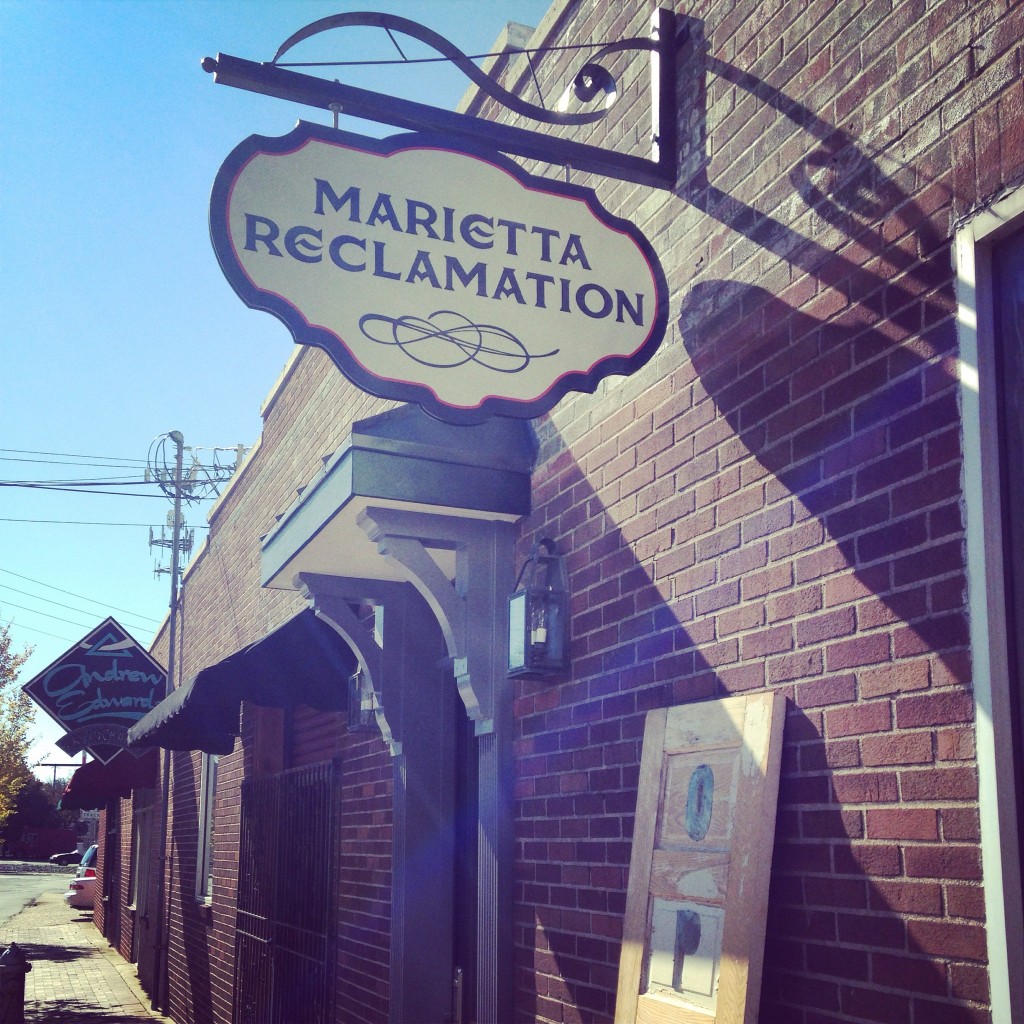 This is Deanie, one of the owners;  such a sweet gal!  Sorry, Deanie, for the blurry iPhone pic!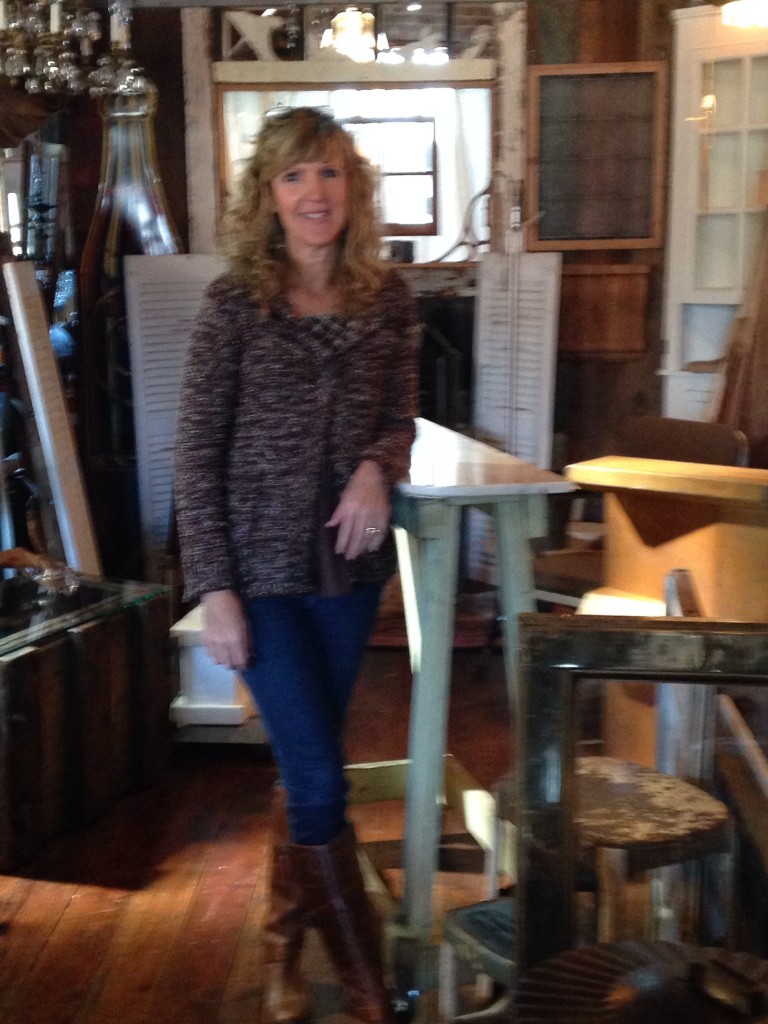 Let's take a peek!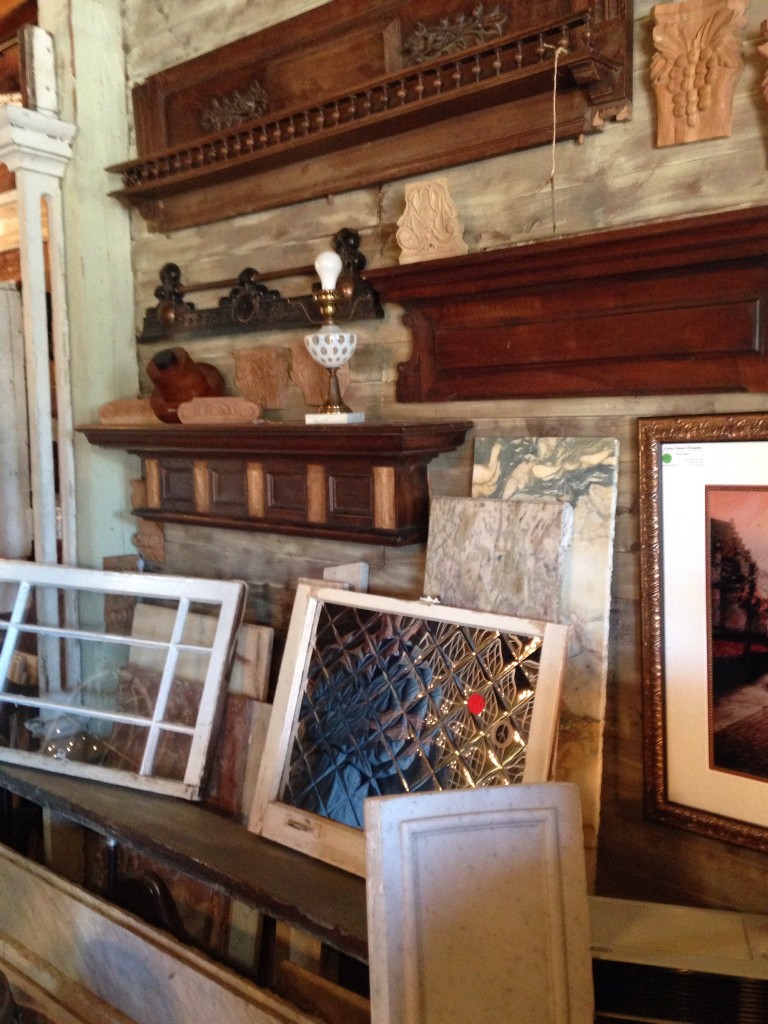 This shutter and its mate came home with me (that's my mom — isn't she cute?).  They'll become display space in my booth.
Look at all those marble table tops!!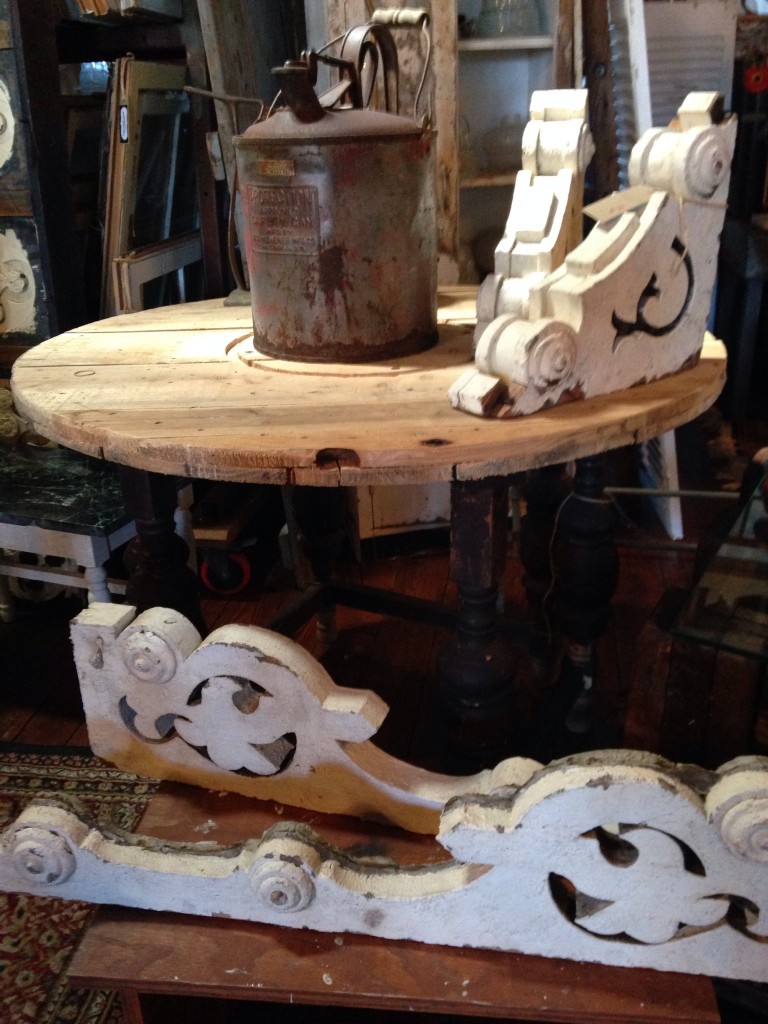 Need I say more?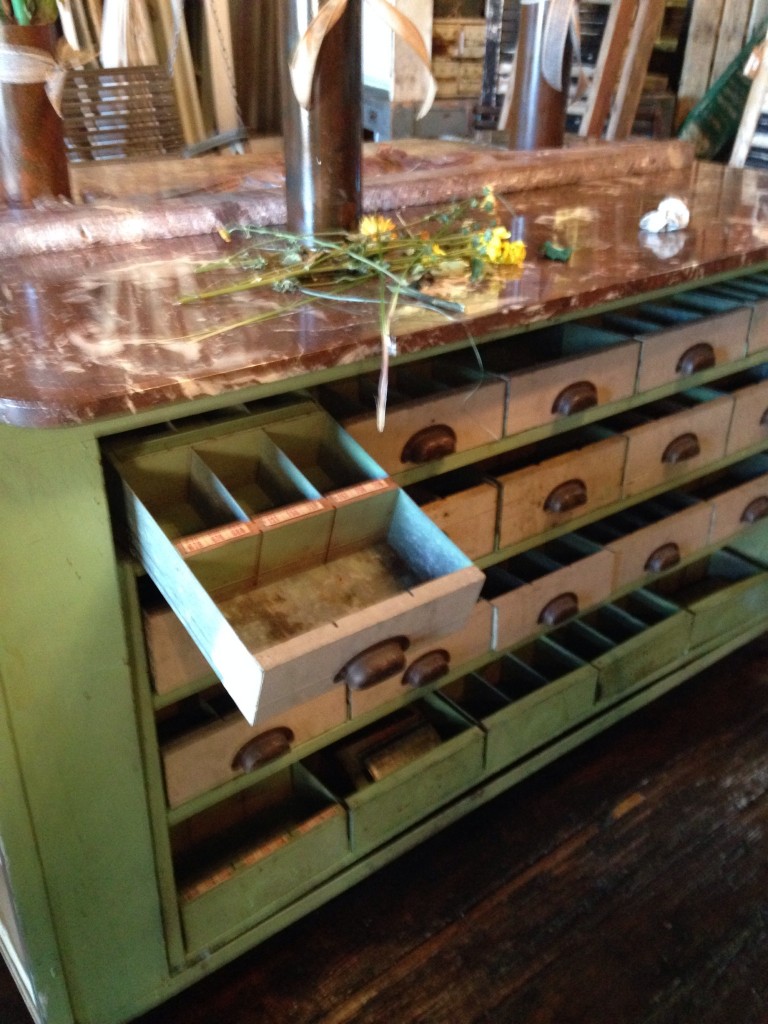 Loved this chippy green cabinet.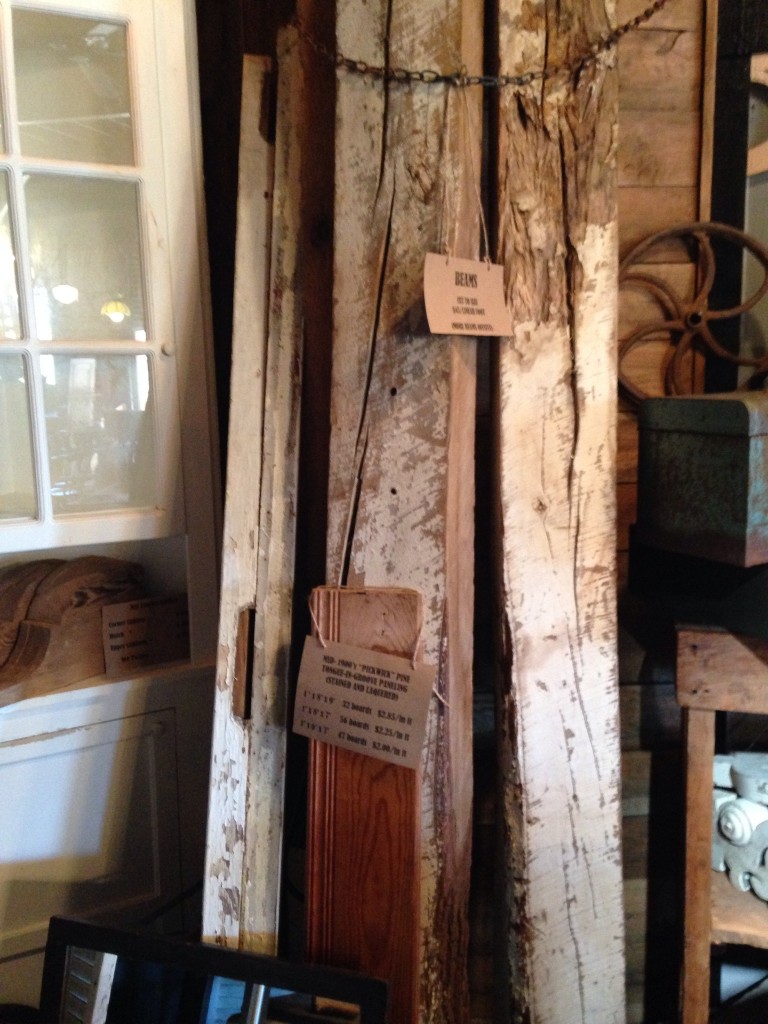 Reclaimed wood heaven.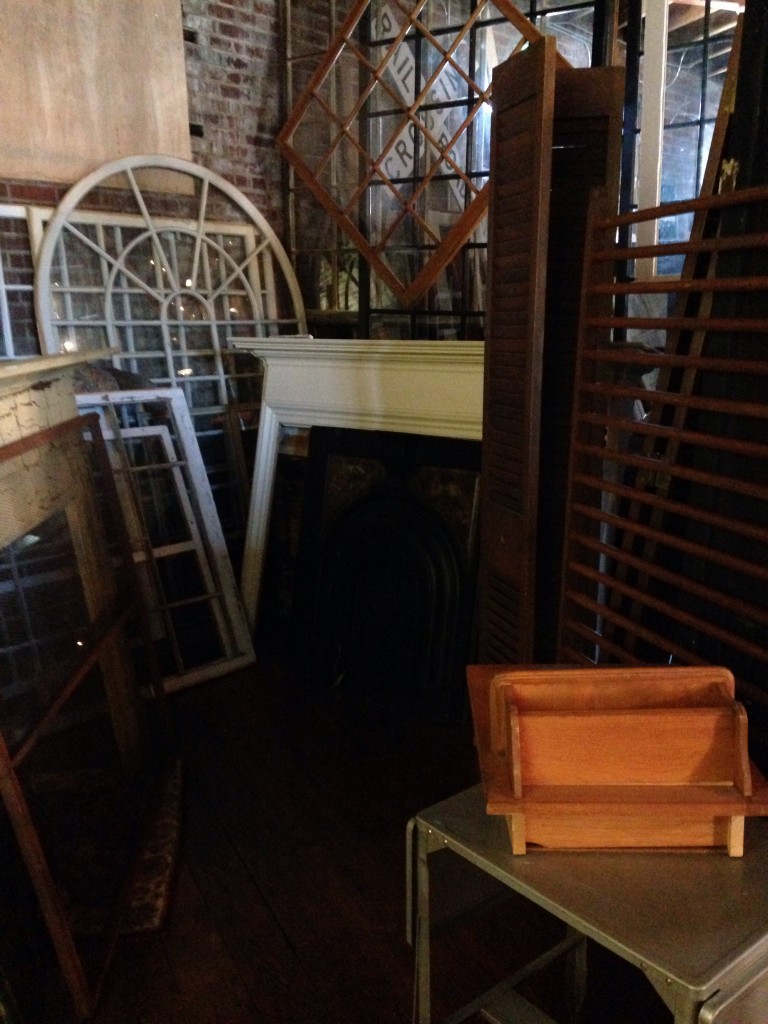 Lots of industrial parts and pieces and interesting windows and doors.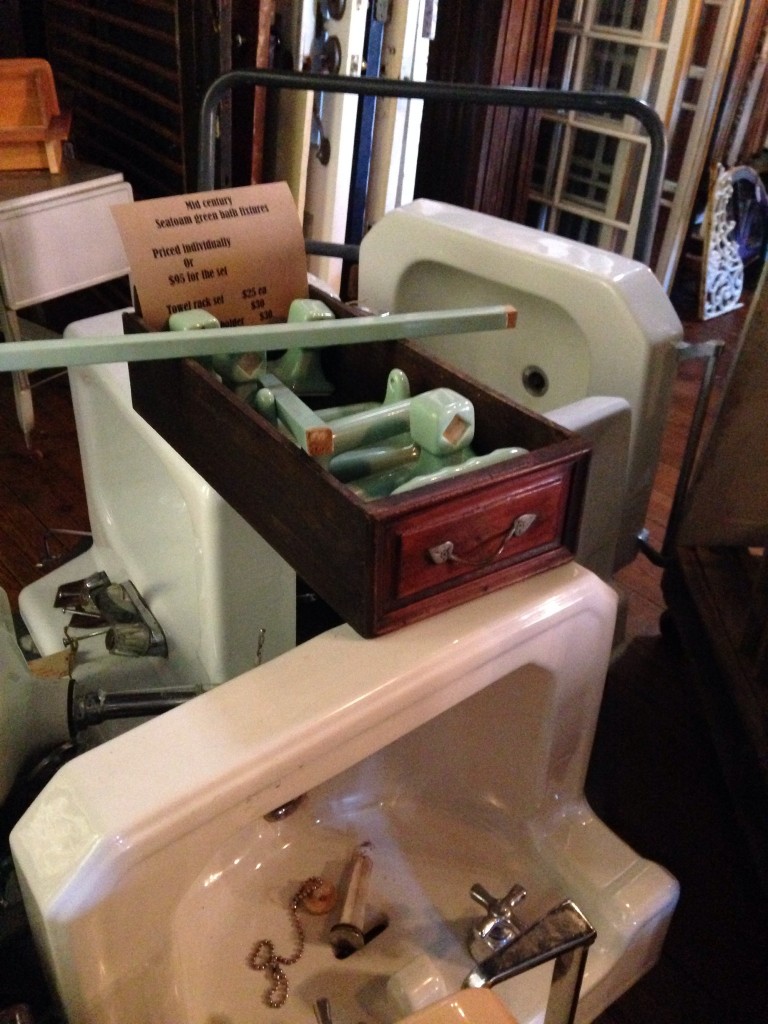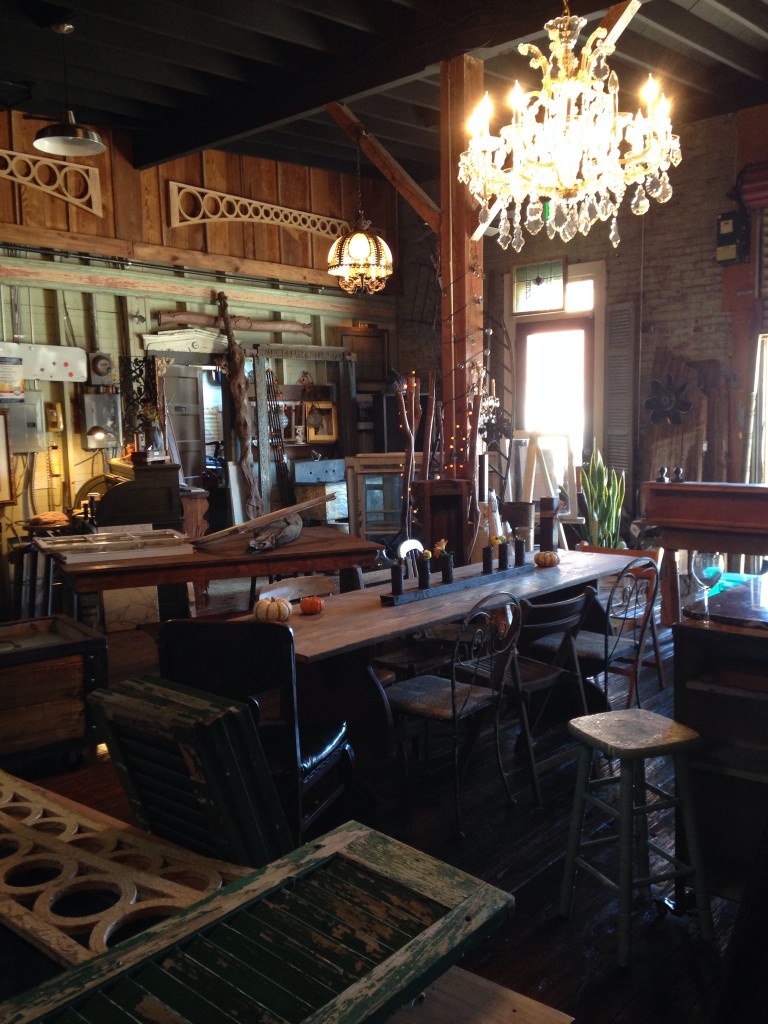 Doesn't this look like a fun spot?  And it's so nice to know a local business for all those random salvage pieces you might need.  They're currently open Thursday through Saturday or by appointment.  If you're local you should check out their Facebook page and stop by to see them!
I came home with a few other things that I'll be repurposing so stay tuned!
My Redeemed Ware giveaway winner was announced HERE.  A new giveaway is coming tomorrow, so pop back in for more gift ideas!!
Enjoy your day and stay warm ~