Hello, dear friends… I just had to pop in and wish you a most blessed Easter weekend!  I'm so thankful that God's mercies are new each day because of what Jesus did for all of us!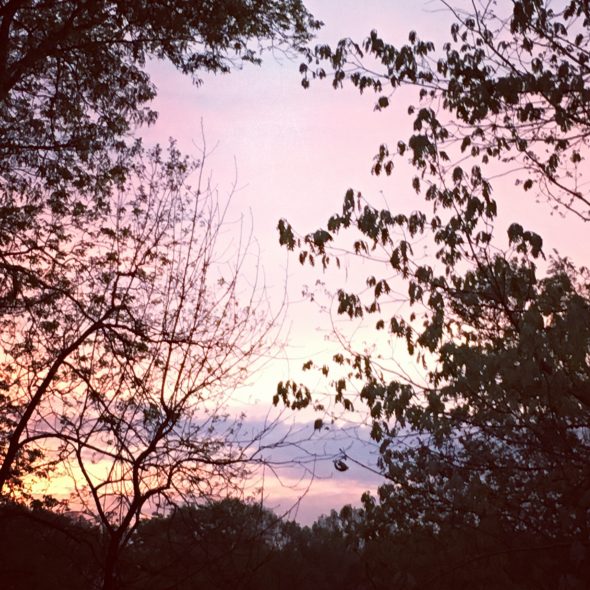 Things have been insane both at school and at home and so I haven't been able to share much here… I keep telling myself it's just a season, and it is.  But it's a challenging one right now.  We had the most beautiful lavender sunrise last week and it was such a sweet reminder that each day is a new beginning and God is still on the throne.
As you know, we're preparing to list our house for sale and it has been a hard process — both emotionally and physically.  But we are resolute that THIS is the time to accomplish this and so we has soldiered on.
Our realtor's stager came in yesterday and Oh. my. Gosh.  She was awesome and so sweet, but lordy do I still have much left to do!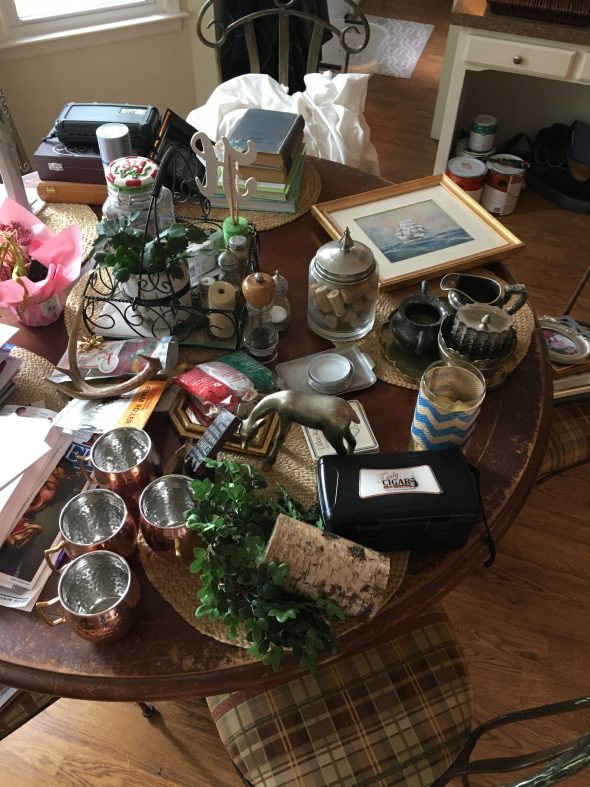 The good news:  she loved our paint colors and several of our rooms needed very little tweaking — I'm looking at you foyer, dining room, family room, laundry room, powder room, and guest room!  She was very complementary of my style and pieces, but of course the suggestion was edit, edit, edit.  And as someone who loves her "things", I'm dying just a little inside.  And a tad overwhelmed.
But, truth be told, I've been ready to simplify for a while now and so it will be okay.  It's just a matter of getting it done.
I'll be taking a break from all of that tomorrow to worship and praise our Risen Lord and enjoy Easter lunch with my family.  Wishing you all a blessed day with your loved ones and I hope to be back here soon!