Well THAT didn't go the way I wanted it to!  If you follow me on Instagram, you already know the story…
Thursday night I enjoyed the Haven Welcome reception and picked up my SWAG!  Y'all… I'll show you a pic of all the goodies once I unpack it.  But just know the Haven team does a stellar job of finding the best sponsors that make sure we all have fantastic "party favors".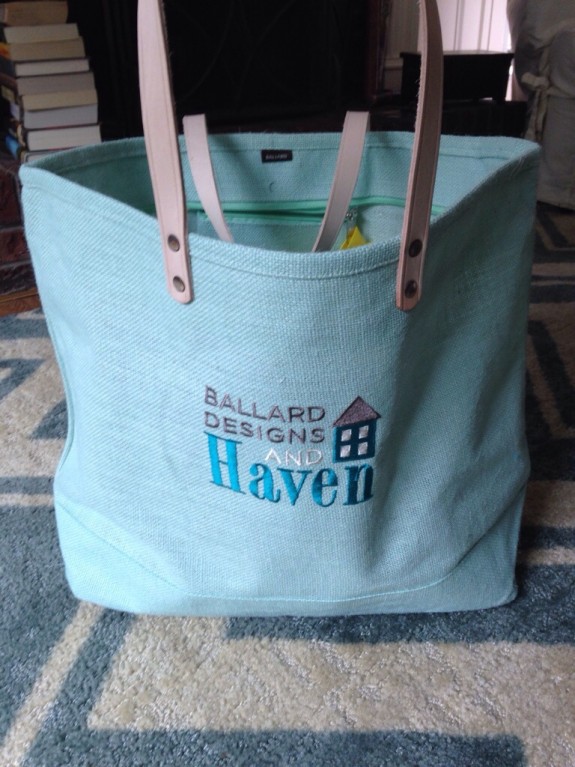 Stuffed with goodies was this bag!
Friday was the first day of Haven and we were treated to a key note presentation by Chip Wade from HGTV's Elbow Room.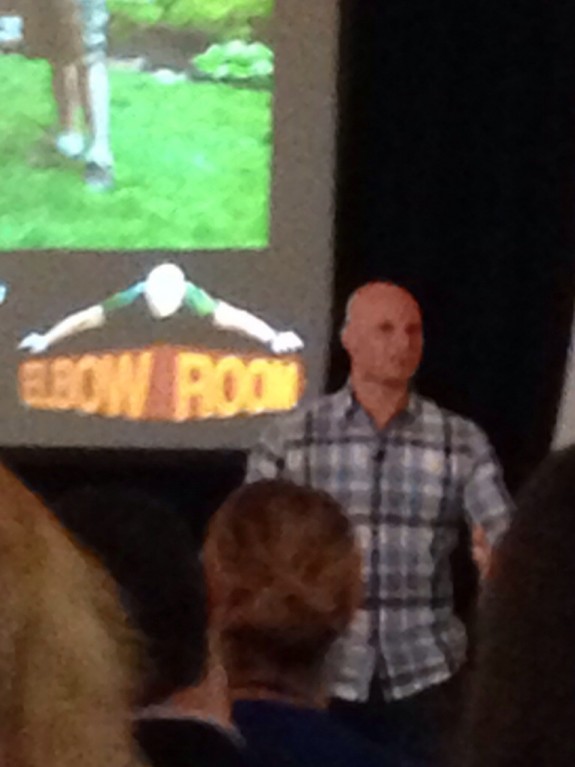 So, four observations here…
 He didn't get close enough for me to get a really photo of him, so this does NOT do him justice!  #cuteypatootey
 He and his Elbow Room team have an amazing amount of creativity when it comes to saving and using space.
 I got a little inside scoop on the making of this reality-DIY show.
 I need him to come give our humongo family some Elbow Room.  Just sayin'.
I spent the rest of the day in some intense sessions about the technical and business side of blogging.  Not exactly "fun", but I got tons of great information that hopefully my 47-year-old brain can digest over the coming days and weeks.  #timewilltell  The FUN part of Friday was catching up with some of my favorite bloggers/friends…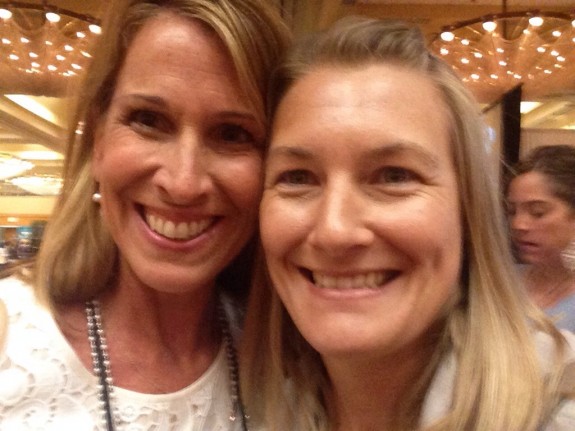 Like Karah from The Space Between… pssst: she has a book of DIY wood pallet projects coming out this fall!  You can pre-order it HERE.  You're welcome.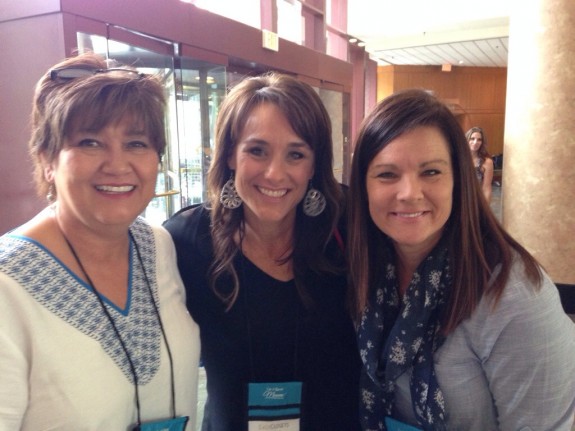 And these talented lovelies… Debbie from Refresh Restyle, Traci from Beneath My Heart, and Laura from Top This Top That.  We always have such fun together!
I also got to meet and have fun with some of our sponsors, like Waterpik…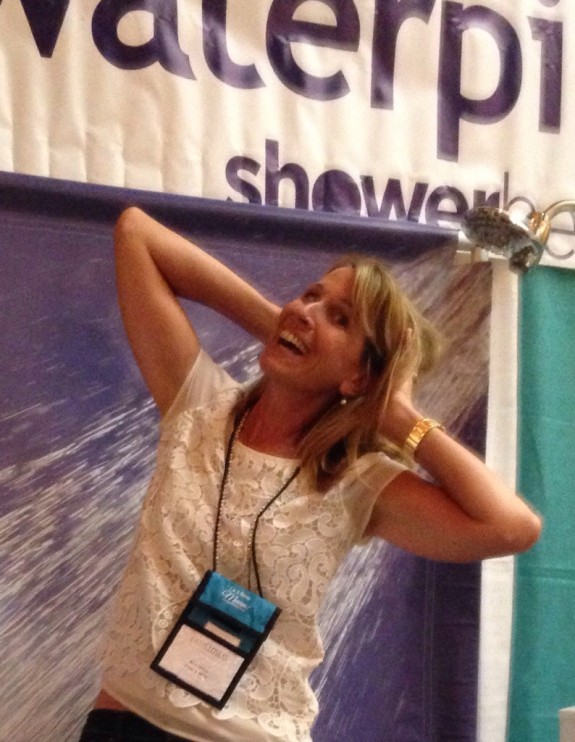 We'll be enjoying a new Spray Shaper shower head thanks to them!!
And Thompson's Water Seal…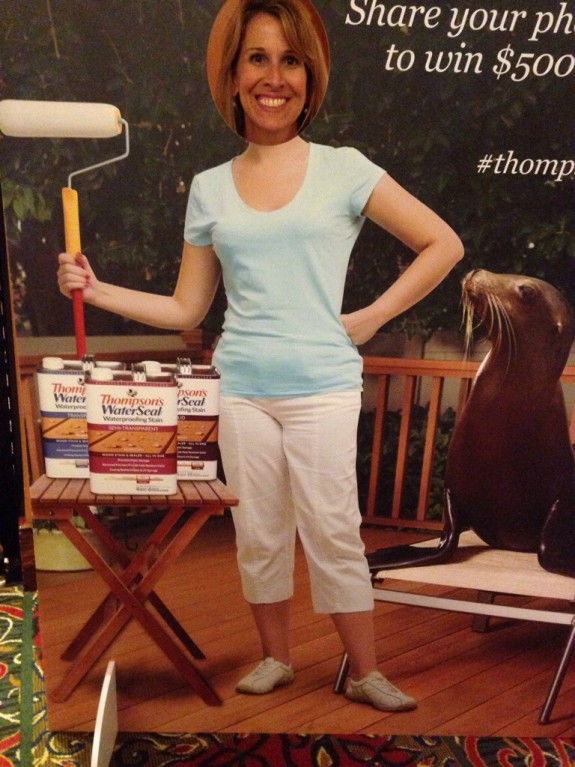 This photo makes me LOL!
I was also thrilled to meet the good folks of D. Lawless Hardware…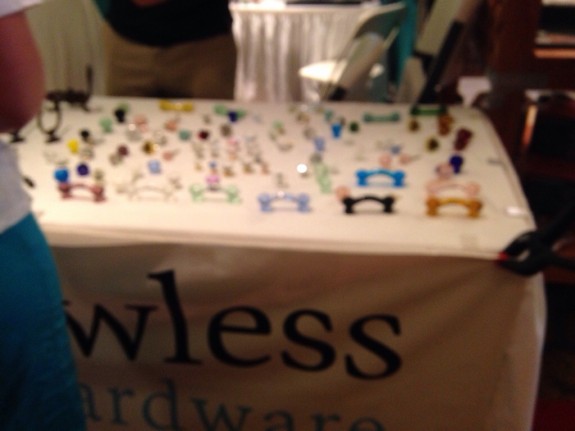 So much eye candy in their booth!  I look forward to working with them soon.
I skipped out after my last brain-frying technical session so I could pick up this crazy youngster, back from his mission trip.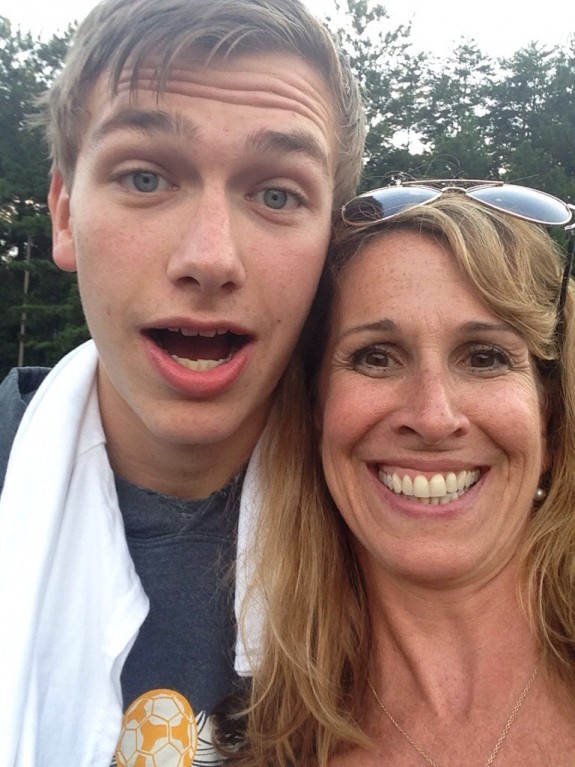 Loved hearing him say: "wish I could've stayed longer."
I was so looking forward to Saturday Haven, as I was going to take in some creative sessions, like interior design and photography styling, and maybe even tiling.
And then this happened at 5:30 a.m…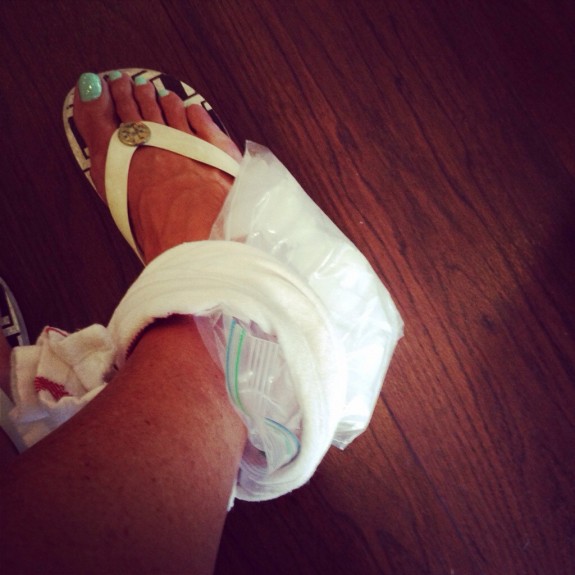 I fell down my front steps on the way out to get the newspaper (yes we're old school like that) and ended up in urgent care.
Thankfully, it's not broken, but I spent all day Saturday and all day yesterday on the sofa with ice packs and pain killers. And torturing myself with watching my Instagram feed of all the Haven fun I was missing.
Clearly NOT what I wanted to be doing.
Today is a little better, so hopefully this will heal up quickly and I can get back to doing all the pressing to-dos and some fun things, too.  In the meantime, I'm tackling the piles on my desk and trying to process all the notes from my tech-y Haven sessions.
I have made a few decisions about my family room gallery wall, though, after gazing up at that blank wall for two days.  Thank goodness I've already repainted the room or I would've gone crazy. 🙂
Hope you had a good weekend, friends!  Onward!