Ok, I know January is almost over, but it took me several weeks to really refine my home goals.  And they're not really refined.  I'm afraid I've set some lofty goals for the home, but maybe this will be my year to get a lot accomplished. 🙂   Knowing me, there will be a fair amount of DIY and other decor distractions along the way, so we'll see!
And here they are, in no particular order…
Add drapes to the family room windows.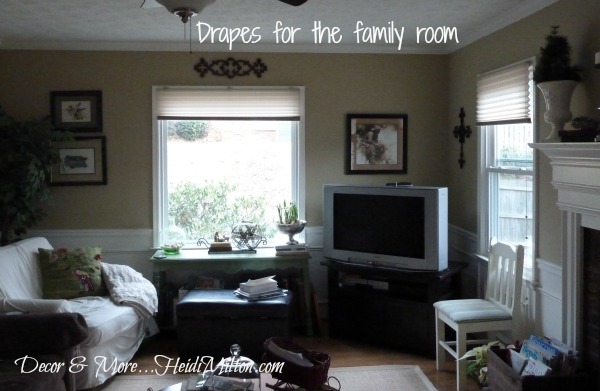 Yes, it's a tad messy, but in the interest of showing you the real deal, here are my pathetically clad family room windows.  Ugh.  Can't believe I've lived here for 14 years with only thermal shades on them.  Oh the shame.  And they are really the final hurdle to having a fresh and comfortable family room.
Also, drapes for the Mom Cave.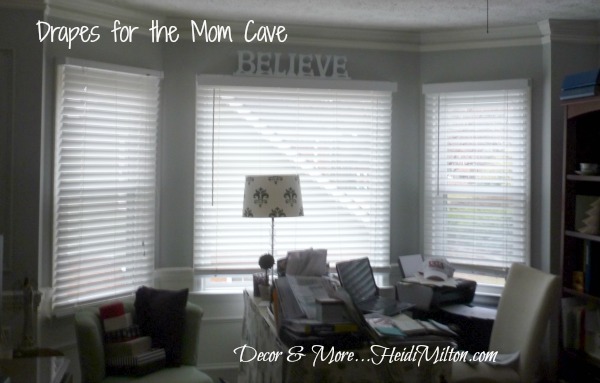 I've been pondering these since I painted the Mom Cave a little over a year ago.  But once I got the dining room drapes up, I knew this room deserved some lovelies, too. 🙂  The bay window will be a challenge in the hardware department, but I'm pretty sure I can figure something out.
Repaint/update the laundry room.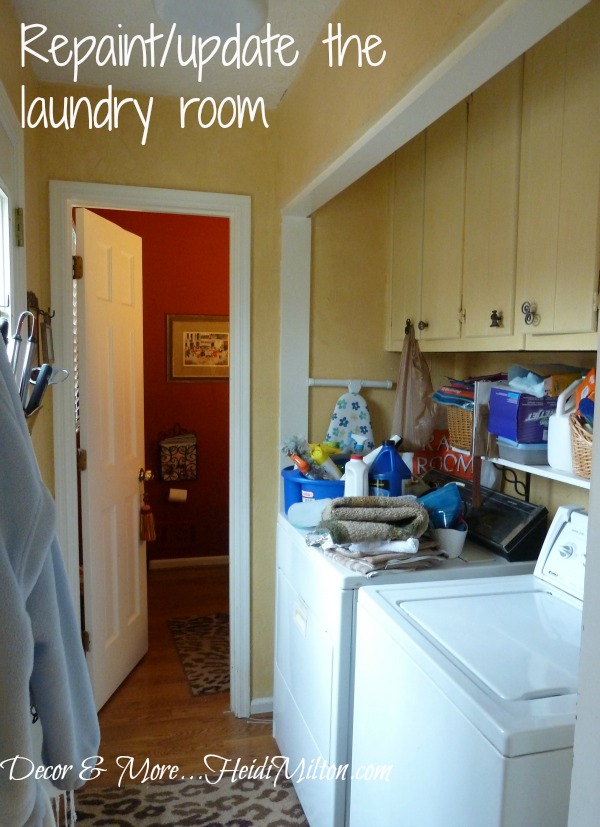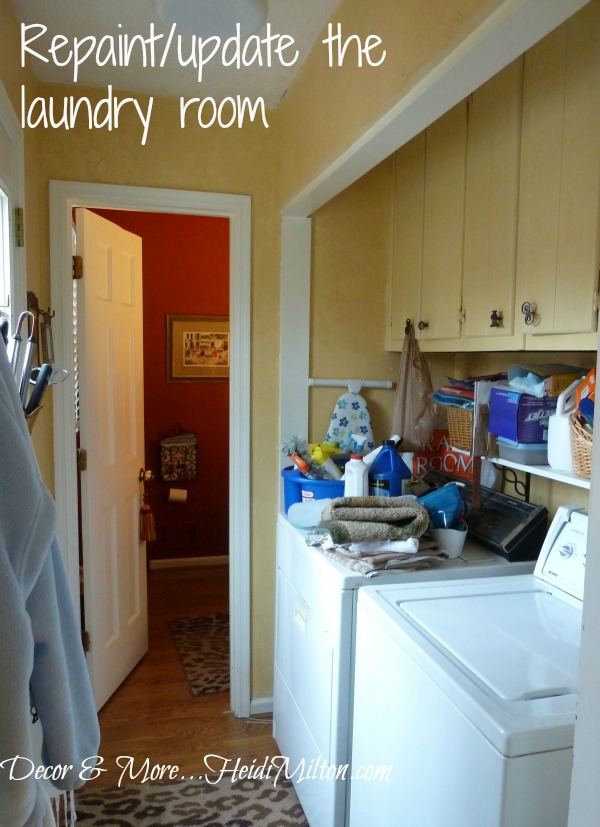 This is what you get in an almost 30 year old quirky house:  a laundry closet that also acts as a pass through to the downstairs powder room AND the back deck.  Yes, all of you gals with laundry rooms that you can actually WALK into and maybe even CLOSE THE DOOR ON, I am jealous of you.  But it is what it is —  yucky.  This will get a paint job to match or complement the kitchen (goodby late '90s gold!), a new light fixture, and if I'm REALLY nice to our handyman/my husband's hunting buddy, I might get rid of the door way casing to open the space a bit.  Lots of creativity required.  Feel free to weigh in.
And here's a BIGGIE:
GUEST ROOM MAKEOVER!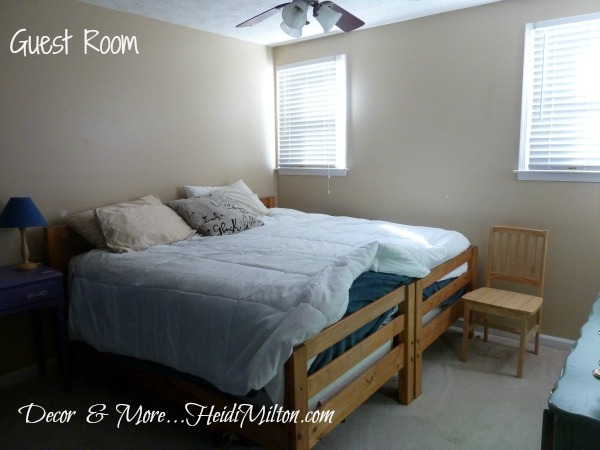 This used to be my older son's room, but when we did the great room shakeup last summer with the big kids, this room opened up for an upstairs guest room.  I'm super excited about this room, because it's basically a blank slate!  It will get fresh paint, the furniture will be repainted to coordinate, drapes for those funky little high windows, and this girl…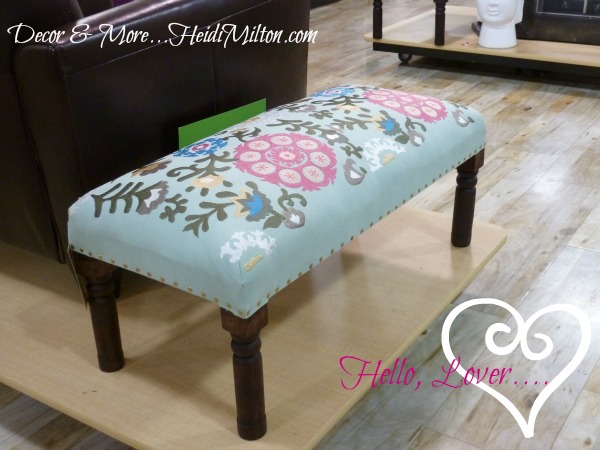 Yep, she's my inspiration piece for this room.  Fun, fun, fun!!
And I have some "mop up goals" as well — things I hope to finish up from last year.
Finish the Mom Cave.  Besides drapes, she needs a hassock slipcovered, a file cabinet spruced up, and the hub's desk chair painted.  Doable, no?
Carve out a craft space in the basement.  It's a finished space, and once a good bit of my Willow House samples are gone and a few more things purged, this shouldn't be too hard or expensive to get done.  I hope. 🙂
Find a jewelry organization solution, but it has to be pretty.  My jewelry has shamelessly multiplied over the past year and my dresser top is drowning.  I've got a few ideas about how to solve the problem but I'm determined for it to be pretty solution.  Just because.
Whew!  It's a lot, isn't it?  All I can do is try!
So what are your home goals for 2013?  Any major projects or lots of tweaks?