Well, we survived the first day of school and my senior is ready to enjoy his last year in high school… I'm still in a state of disbelief that A) school is already back in session and B) my baby will graduate next May.  But anyway, on we go, right?  The hubs and I also enjoyed a fantastic weekend in Nashville with my sister-in-law and brother-in-law, shaking our groove thing to Earth Wind & Fire and Chicago — such an awesome night!  And now… back to reality!
Today, I'm sharing a super easy and tasty pimento cheese recipe that a friend shared with me.  He's quite the cook and we always devour his pimento cheese when we're visiting, so now I'm sharing this magic with you. 🙂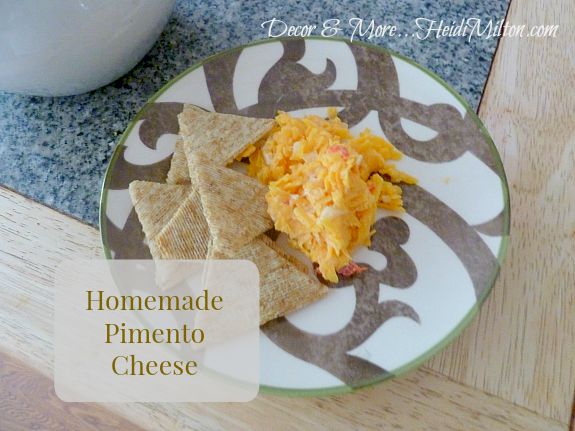 All you need are 4 ingredients!
Block of extra sharp cheddar cheese
1/4 cup minced onion
1/2 small jar of diced pimentos
Hellman's (or Duke's) mayonnaise to taste
And here's all you do…  Shred your block of sharp cheddar.  Mix in other three ingredients, adding just enough mayonnaise to make the consistency spreadable.  Serve with crackers or make a sandwich!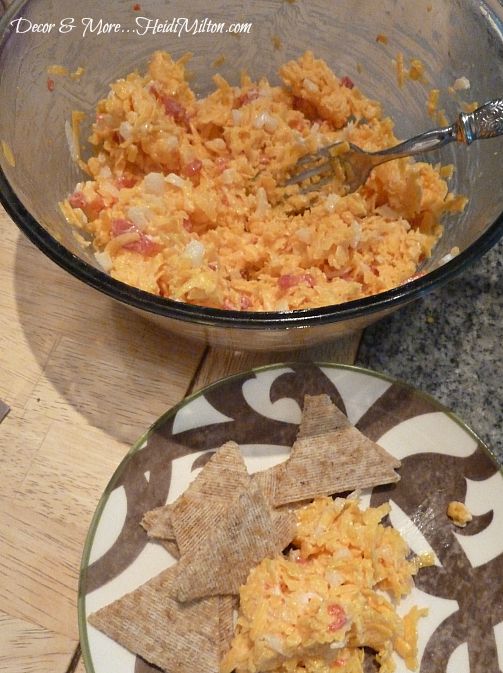 They say that caring is sharing so I like to scoop some into small mason jars to share.  And there you have the perfect late summer snack!
Enjoy your day, everyone!