One of the "perks" of being laid up with a foot injury for the past weeks is watching endless hours of  HGTV.  I mean, ask me what marathon is on today and I promise I can tell ya. 🙂  Anyhoo, I was so excited for the new show "Genevieve's Renovation", where she (Genevieve Gorder) renovates her NYC apartment.  I was NOT excited that it aired at 11 pm, though, so I now have all the episodes on my DVR.  #winning
As I was watching my own "marathon" of "Gen's Renovation" something kept catching my eye… her huge black framed windows.  So I started digging for images and it turns out she's had those lovely black framed windows for a while.
This was her living room before she tackled her renovation and the windows are the same after the renovation.  And I love them.  I don't know if it's the contrast they offer to the light and bright walls… just that punch of black is so awesome looking.  And who needs window treatments when your windows are showcased in such a high contrast way?
And after more digging, it turns out I'm late to the party for lovers of black frame windows…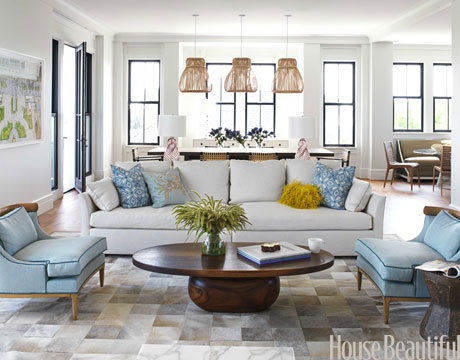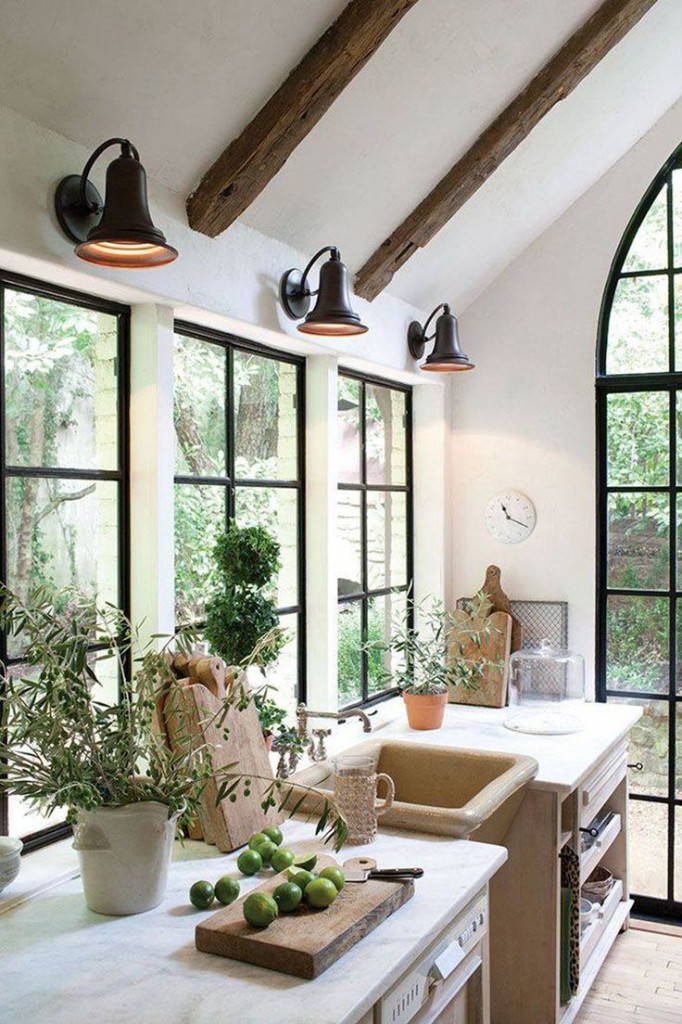 source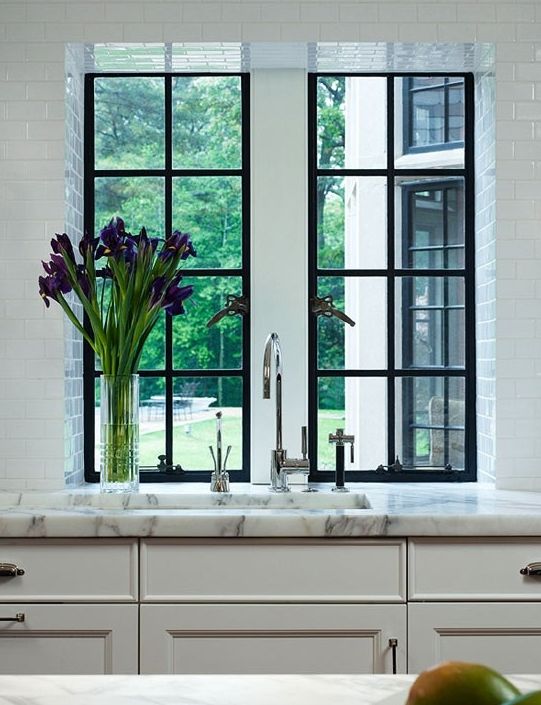 source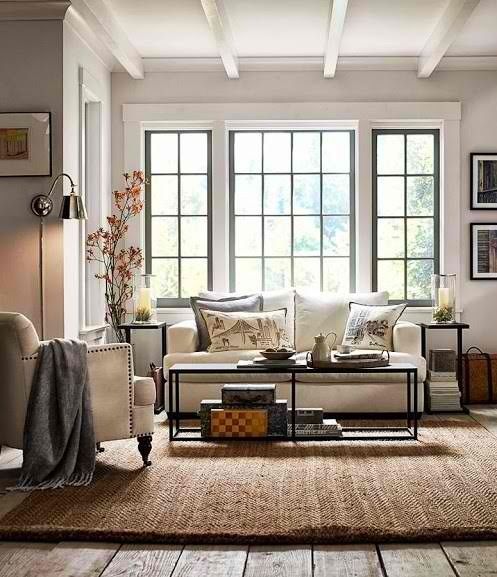 source unknown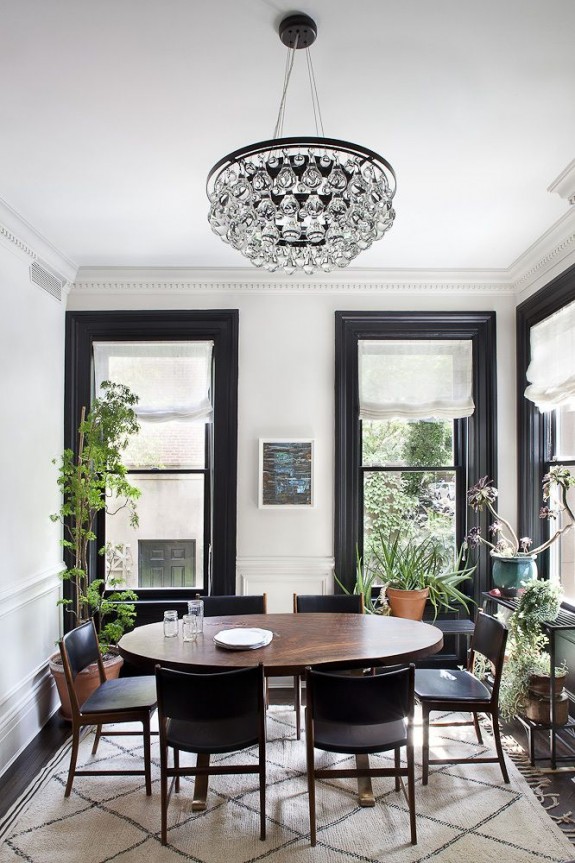 source
There's a nod to the industrial and the modern and I can taste a little NYC in there, too, can't you?
So I'm thinking about incorporating a bit of this in my home… I'll share exactly where soon.  Okay, so I'd love to know what you think?  Did you watch "Genevieve's Renovation?"  And what do you think of black framed windows?  Too much?  Spill it!
For photos of how she renovated her daughter's room and the master bath, head here.  Hopefully they'll load more images from the renovation soon… tons of wonderful details.  Enjoy your day!