Ever notice how something little can make you warm and fuzzy on the inside?
Something little like organizing a kitchen drawer, tulips in a vintage silver pitcher, or this…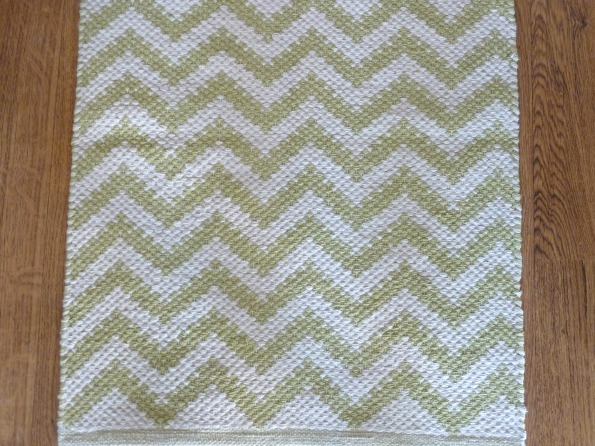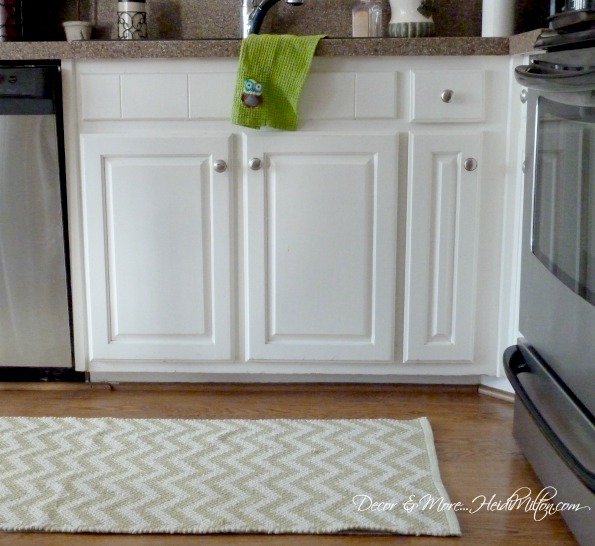 A citron green chevron rug for my kitchen.  It also prompted me to wipe down my kitchen cabinets.  Yowza.  Needed to be done. 🙂
Yes, thank you HomeGoods!
I'm making little changes for spring (oh, spring, where ARE you??) and it's feeling pretty good. Another little thing? March is my blog-iversary. And my birthday. And I think that calls for a giveaway this month. Stay tuned, y'all.
And then there's a Big Thing.
If you like my Facebook page, you know this already… my niece's killer was convicted on Monday. We were on pins and needles, and also on our knees in prayer for the God's hand in this verdict. And there it was.
Praise God! My spirit is lighter today, even as we enter Lent. I'll be making some sacrifices over the next 41 days, as I look to Him and His ultimate sacrifice. And I do it with a glad heart.
Peace and love to you, friends. Your prayers have lifted all of us up beyond measure!