TGIF, y'all… what a week.  First of all, I want to thank you so much for the sweet comments and prayers yesterday.  Seeing all the pictures from the crash and hearing family testify about that terrible day has made our loss fresh again.  My children are especially battling their grief and anger anew, especially seeing no remorse from the man that killed their cousin.  I can't blame them.  Your continued prayers are coveted today, as we're hoping this is the last day of the trial.  Our faith is strong and we know that Kaely is looking down on all of this and wrapping her sweet arms around her family.  One of my preschoolers said this week:  "Jesus never gives up."  I cried.  Right then and there.  God spoke to me through that precious child and what a blessing it was.
February is melting away from us, but it's not going quietly… we're back in the deep freeze now and looking forward to a warm up this weekend.  It will warm my heart to just soak in a little spring sunshine, you know?
I tackled a small space this month that has led to a chain reaction, as these things often do!  I very wisely agreed to a charity pick-up next Friday and that has lit a spark to get RID of a bunch of stuff… let's just say, no drawer or closet is safe from me right now. 🙂  So today, I'm sharing the little bitty space that started it all…
The left drawer of my kitchen island.  It's not a big drawer but it was sure full of STUFF.  And with my quirky little kitchen desperately needing organized storage, this prime piece of real estate was a great place to start.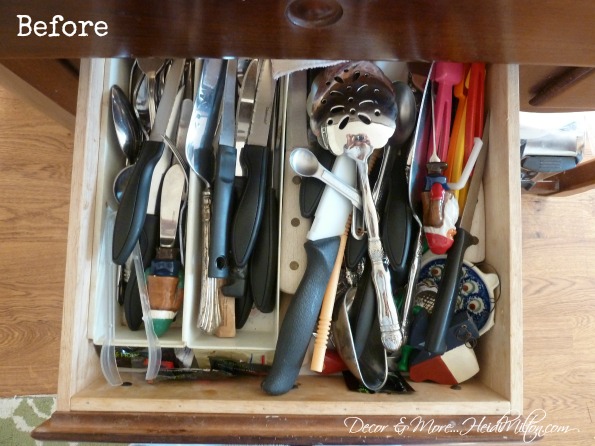 When I first moved into this house, my youngest was 9 months old and this drawer was full of baby and toddler utensils, sippy cup lids and a hodge podge of extra silver ware.  As I culled most of the baby stuff out, it became the landing place for serving pieces, spreader, old knives, you name it.  In fact, dumping the contents of this drawer was like an archaeological dig…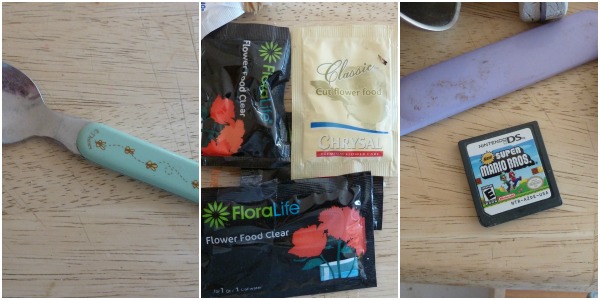 I don't think my kids have eaten with a Winnie the Pooh spoon or played a Nintendo DS in at least 10 years.  Yikes.
I discovered many great knives that probably just need a good sharpening, so I'm holding on to most of those (can you ever have too many good knives?).  And a bunch of nice steak knives we've been given over time, so those are staying, too.  Much of the other stuff I bagged up to go in the donation box…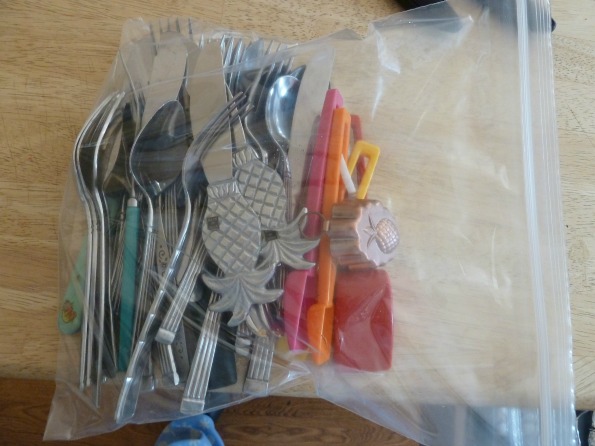 Some family will need silverware, baby spoons, measuring spoons, etc.
The other items such as spreaders, cheese knives, cake servers that I don't use often, but like to keep handy have been relocated.  Stay tuned for that project — remember the chain reaction I mentioned???
And now here is the after…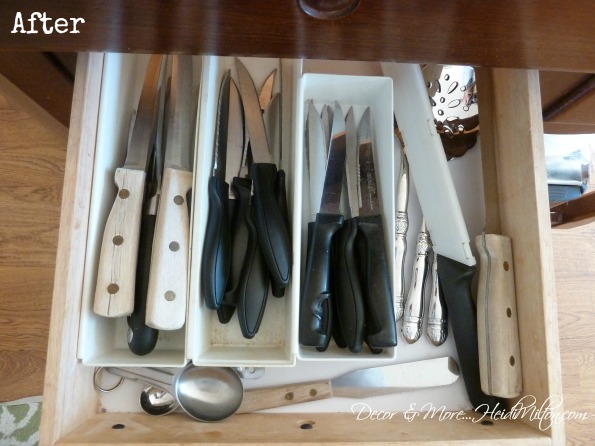 Can you believe it's the same drawer?
What I am beginning to love about my Small Space Project is that it is forcing me to really think about how we're using our home, what's important, and what is just stuff.  I haven't really stopped to think that through since we blended households eight years ago!
March will a month of several more projects to share, especially as I try to maximize this charity pick-up next week.  Woo hoo!  I'm breathing easier already.
To read more about my Small Space Project, click HERE.  Click HERE to see what other spaces I've shared so far.  Don't forget I'd love to feature YOUR Small Space Project!  Email me before and after photos and a link to your blog if you have one, and I'll share on my next update!  Okay, it's your turn.  What have you organized lately?  Have you ever started a chain reaction, simply by dumping out a drawer?
On another note, next week is Mardi Gras (!) so I thought I'd share with my new readers this fun Mardi Gras mask for kids my class does every year…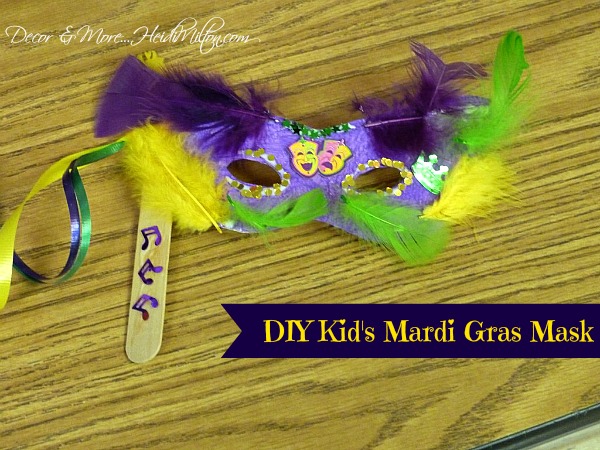 Click HERE for the tutorial!
Enjoy your Friday and your weekend…