Well, you can take the girl out of New Orleans, but you can't take New Orleans out of the girl…
One of my favorite lessons to do with my class is on Mardi Gras Day or Fat Tuesday (try telling a bunch of 4 and 5 year olds that today is Fat Tuesday and you can imagine the giggles that ensue!).  I break the day and traditions down to a 4-year-old level and then we enjoy a Mardi Gras treat (usually King Cake).
This year I decided to add in an art project and let them create their very own Mardi Gras mask!  So I started at DLTK, one of my favorite sites for printable crafts, coloring sheets, and traceables.  I found this template for a mask that would be perfect for kids.  My right hand gal Brandie took over and traced it on to paper plates for added sturdiness (poster board would also work fine).  We just wanted it stiff enough to be painted and maintain its shape.
Here's the prototype we came up with: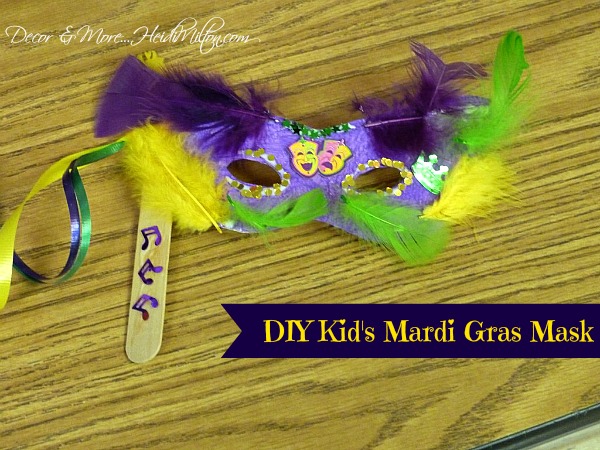 So our supplies were simple:
masks cut out of paper plates or poster board (older kids could cut out their own)
tongue depressors
curling ribbon in green, purple, and gold
feathers in green, gold (yellow), and purple (I got mine at Michaels)
Mardi Gras confetti (from Party City)
purple, green, and yellow paint
We had the children paint their masks as soon as they came in, so by the time we were ready for art, they were dry.  In the meantime, we hot glued the tongue depressor and strands of curling ribbon to one side of the mask.
During art, we just let them have at it!  We gave them glue in paper cups and they used Q-tips to apply to the glue.
And here are their finished masterpieces…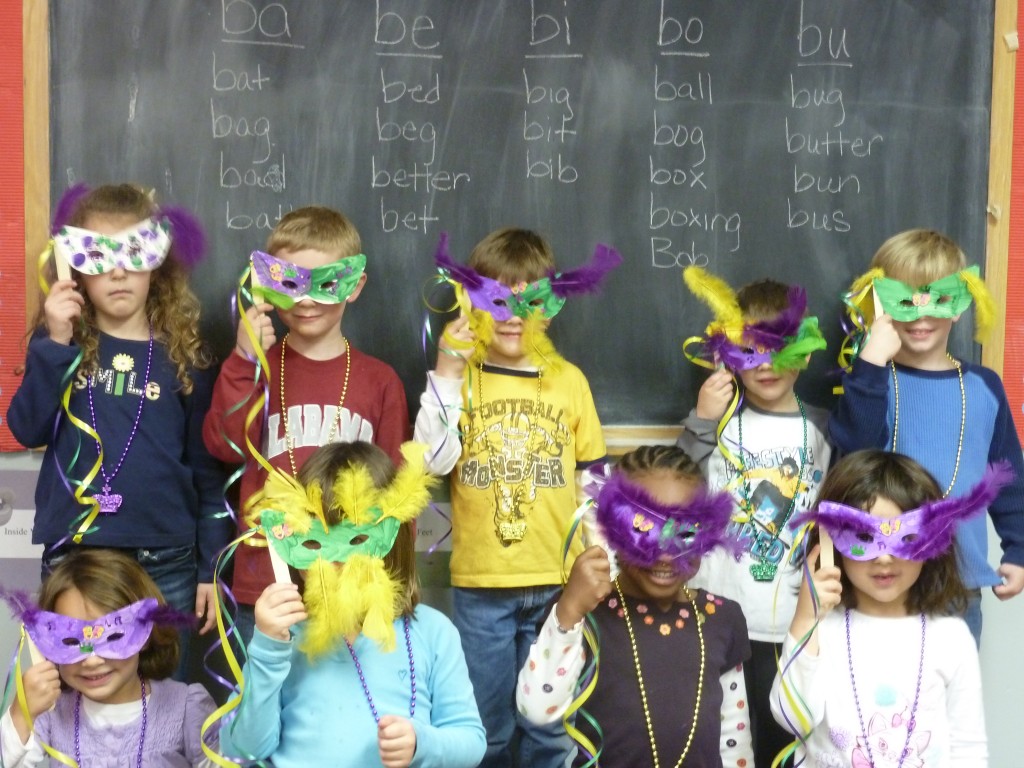 How precious are they??  I had two absent today, unfortunately.  But we enjoyed the celebration anway.  Beads included. 🙂
Stay tuned for a cool peek at one of my NYC sitings from last weekend!
Happy Mardi Gras, all!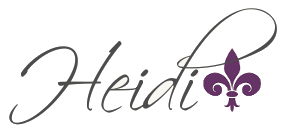 Pin It
&copy Copyright 2012
Heidi
, All rights Reserved. Written For:
Decor & More