T.G.I.F!  We made it through the first week of school… though both high schoolers slept though blaring alarms this morning and had to be rousted manually (i.e. by Mom) so they could get to school on time.  Boo to early mornings.
Yesterday I made some "Yippee!" kind of headway on the Ugly Duckling dining room, so I thought it would fun to share some little victories in what's turned out to be QUITE to undertaking.
Remember my sad lamp on the piano in need of a makeover?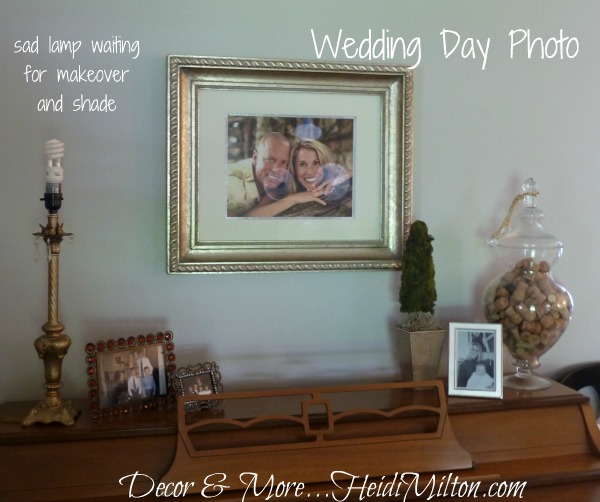 She was too gold and shadeless.  But with potential… and free because I rescued her from my garage.  So with a little Rub n Buff magic and a shade scored from Ikea, here she is!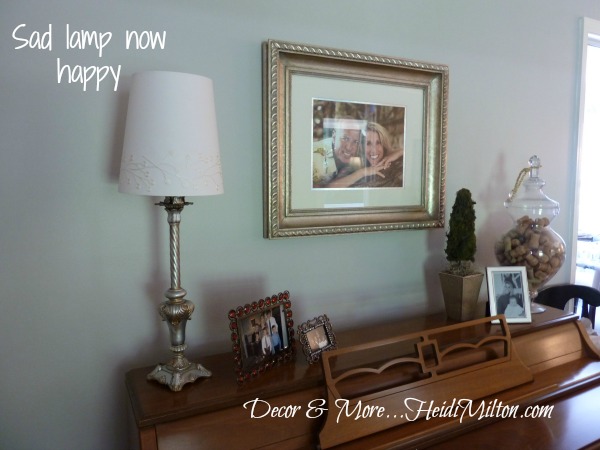 What do you think?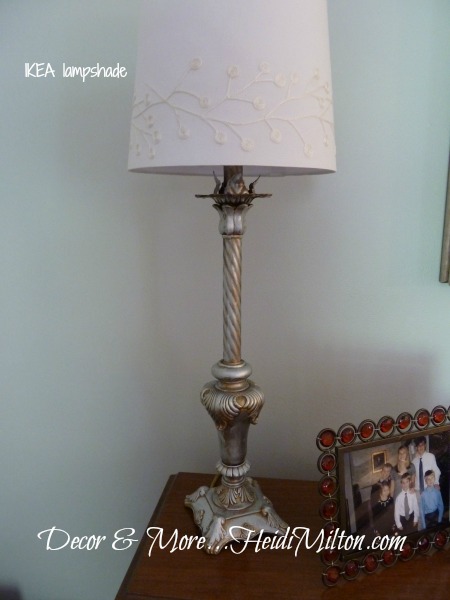 Loving the mixed metallic look she sports now and with a more modern shade, she's a looker now.
If you follow me on Instagram (heidiopia) or Twitter (@heidimilton) you know that my One Kings Lane mirror arrived yesterday, too!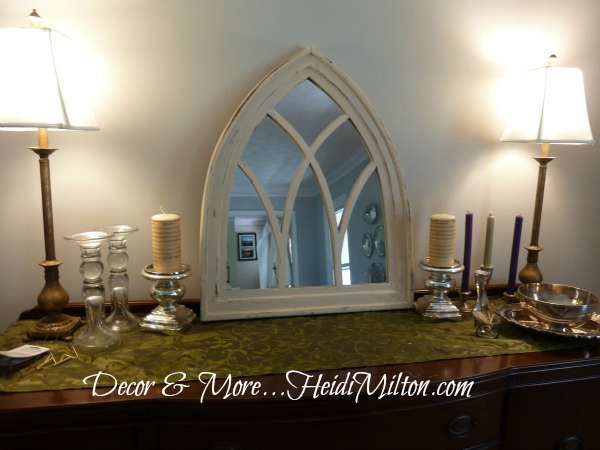 My impatient self had to prop it in place so I could get the visual.  This weekend, I'll hang it up and give my grandmother's buffet a little TLC.  Progress!
And I also made a major stride in the overhead lighting department!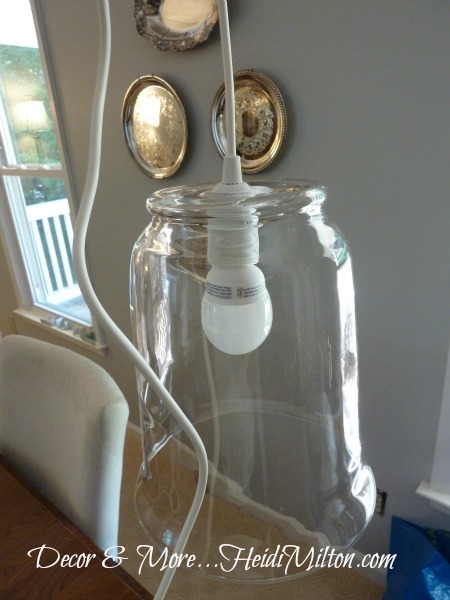 This little love will get hung this weekend as well and a full tutorial will be coming your way.  I am beyond excited that my vision is coming together after several stops and starts!!
Two more major projects to complete and I will no longer have an Ugly Duckling dining room.  My clock is ticking because it's back to the classroom soon for me.  Nothing like coming down to the wire!  Thank goodness most of the kid-tivities haven't kicked in yet and I can devote a bunch of time to wrapping this up. 🙂
And just for fun, I scoped out the HGTV 2013 Dream Home…
I love these every year… each one uniquely beautiful in a different part of the country. Yes, I'll be entering when the contest gets rocking in January. Cheesy, I know, but a girl can dream, no? And who wouldn't want to have a house on Kiawah Island?
Hmmm. 🙂
What do you think so far of my dining room?  What projects are on your agenda this weekend?? Are you an HGTV Dream Home stalker, too? Happy weekend, friends!