Hump Daaa–ayy!  Hope your week has been going well, friends!  I'm working my little tail off getting ready for our Legacy Benefit Dinner on Friday, but I couldn't wait any longer to share my newly refreshed laundry room.  It's truly amazing how simple changes can make a big difference!
Confession:  this project took longer than we thought it would.  My house is 30+ years old and so lots of little things revealed themselves when we dug into refreshing this space.  But it was worth it to address everything properly.
Just to refresh your memory, here's where we started…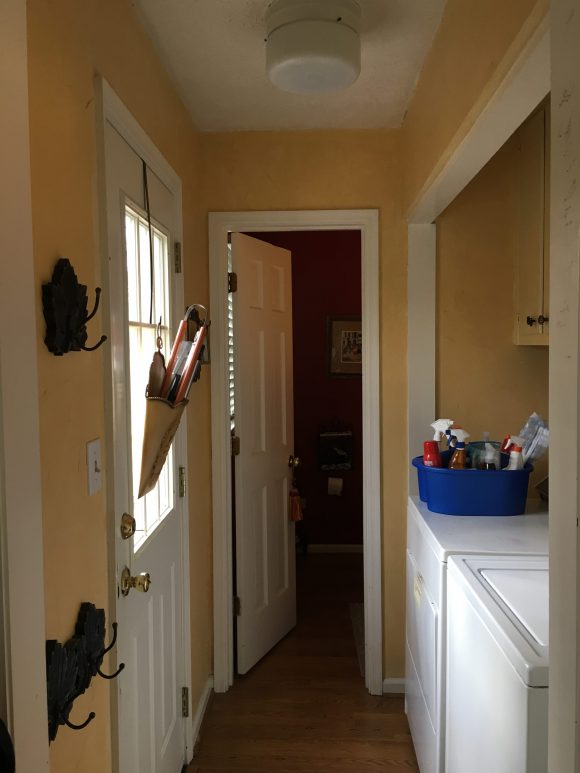 And after oodles of caulk, sanding of door jambs, paint, and repair of a dryer vent, here is our refreshed space…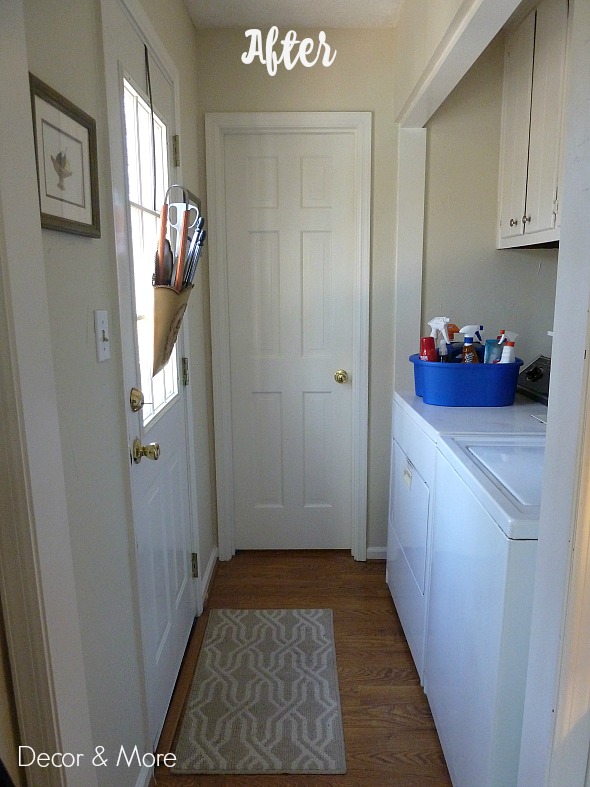 So much cleaner and brighter, no?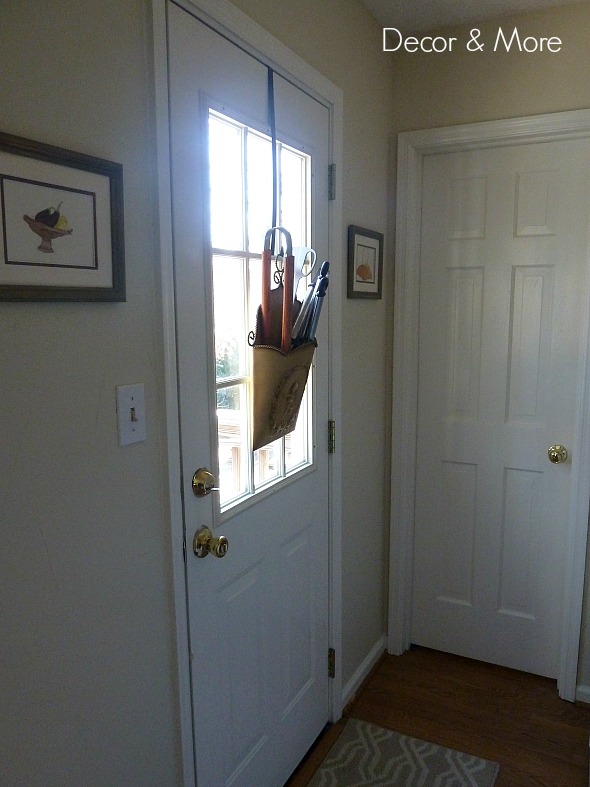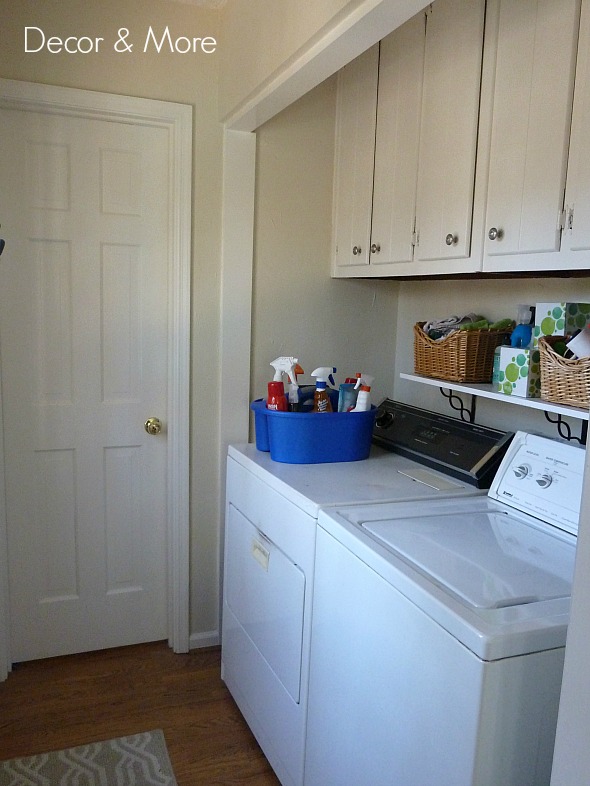 The cabinets are freshly painted with some hardware that was previously in the powder room.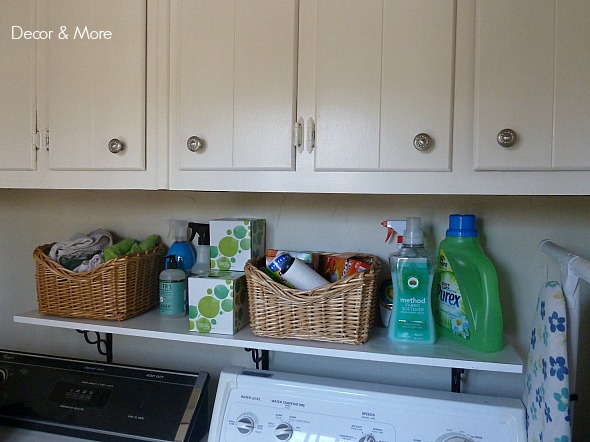 I also brought in my grandmother's watercolors on either side of the back door.  Did you notice we use a door bucket for our grill tools?  The grill is right outside that door on our back deck and it's so handy to have them right there to grab on our way out.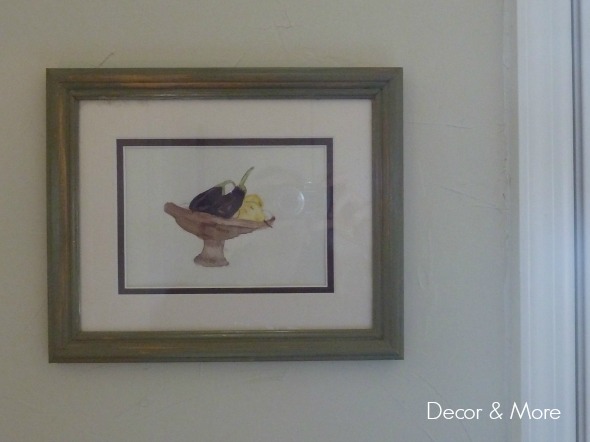 It feels so good to have the cabinets purged and cleaned and this space freshened up.  It doesn't quite make me look forward to doing laundry, but it's close. 🙂  And now that it's so fresh and bright, I don't feel quite the urge to cover up that washer/dryer.  What do you think?
And after getting some feedback on Instagram, I decided to leave this for the next owners…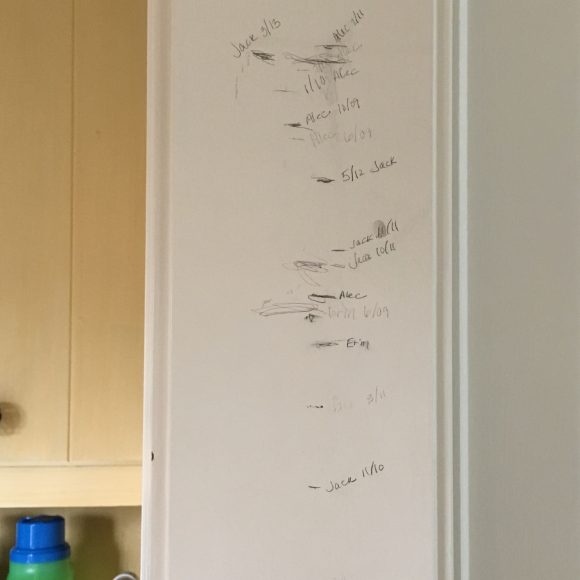 I'll leave some trim paint behind for them as well, in case they want to cover it up. 🙂
All in all, it was a project well-worth taking on… the flow from kitchen to laundry room is so nice now that the paint color is the same.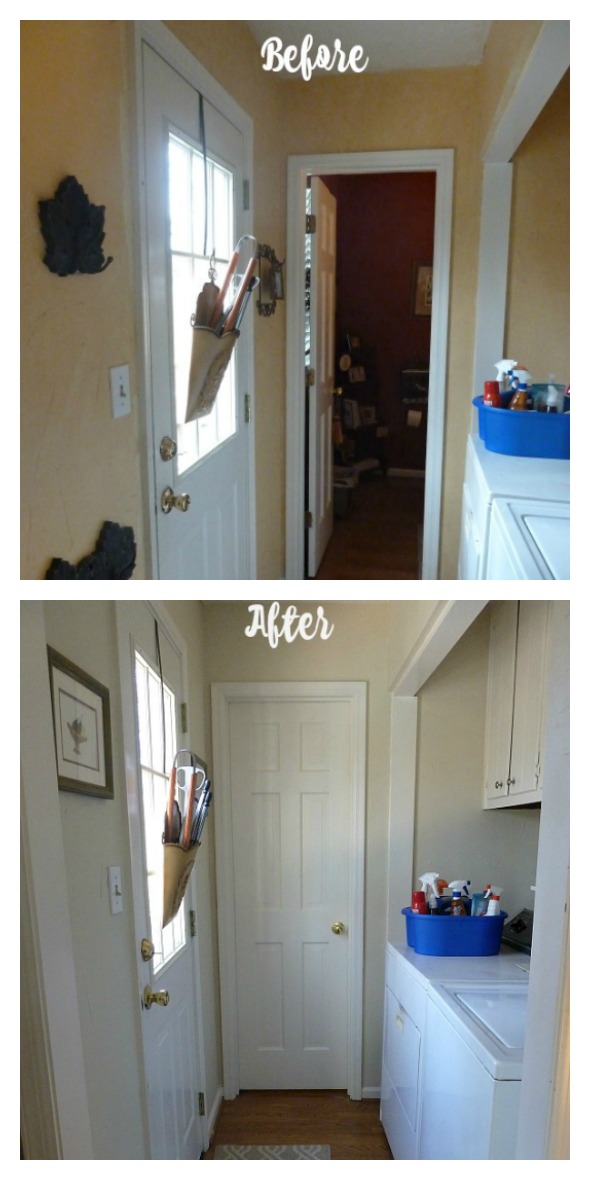 We moved immediately into the powder room (behind that closed door) so I'll be sharing that update soon, too.  There's a LOT left to do to freshen up and organize our spaces but it felt great to check this one off the list!
Don't forget to enter the giveaway for the amazing book "Organizing For Your Lifestyle"… it closes tonight!  Click HERE to enter.
Enjoy the rest of your day, everyone!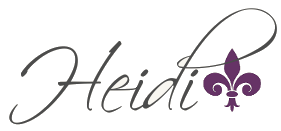 Save
Save
Save
Save