Hello and Happy Monday!  We had a great weekend getting the kids back home, lounging by the pool and hanging out with friends.  Saturday night I had such a great time dining with these sweet ladies!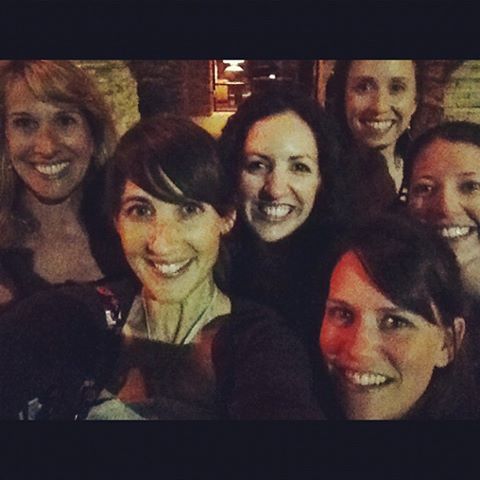 Thanks, Cassie, for letting me swipe this off FB… lots of creative blogging brains in this group: Michelle, Lisa, Kelly, Cassie, and Kathleen.  Always enjoy a fun GNO!
We also celebrated a certain young man's 15th birthday…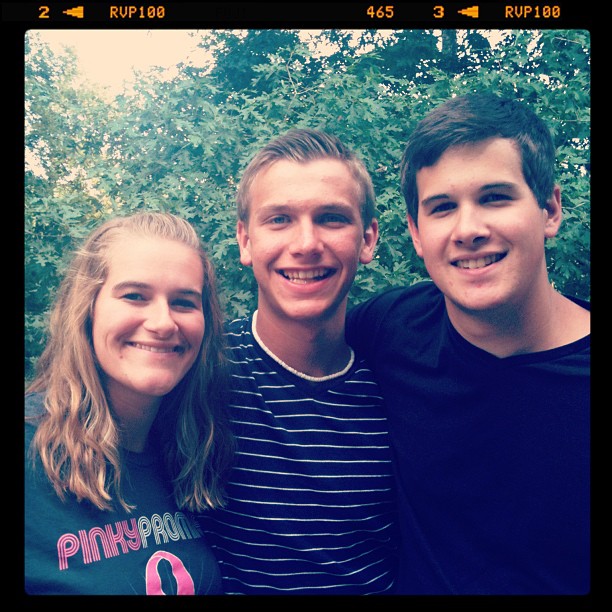 How did they all get so big??  Yowza…  but I have to tell you we have sooo much fun.  Take heart. all you moms of little ones… #theydogrowup
Today I'm sharing a super easy and very refreshing beverage that I've been enjoying for several weeks.  I'm a huge water drinker, but I get bored with just plain water, so a friend shared this refreshing concoction.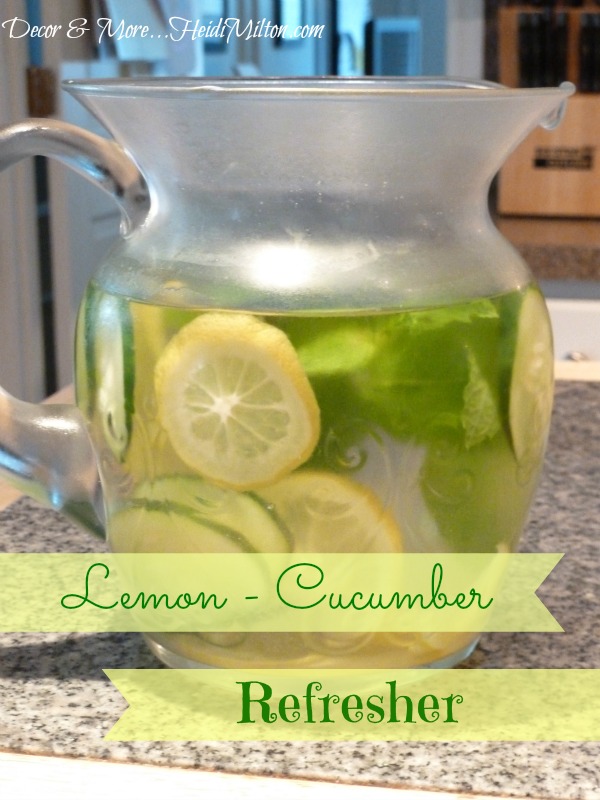 Here's the formula:
1 lemon, thinly sliced
1/3 of a cucumber, thinly sliced
12 mint leaves
2 tsp grated ginger
Layer the cucumber and lemon slices and mint leaves in the bottom of a pitcher.  Add the ginger and fill up the pitcher with water.  Refrigerate overnight to thoroughly chill and let the contents "steep".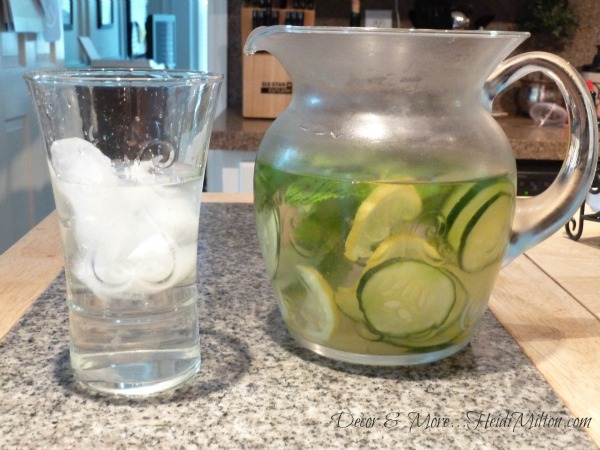 Enjoy over ice or straight up. 🙂
Supposedly this has "detox-ing" qualities, but I can't speak to that.  It IS yummy and very refreshing, though, and I usually go through an entire pitcher over the course of a day.  It's especially delightful if you're sitting poolside.  #justsayin'
I'm going to mix an entire beverage server of this for our 4th of July gathering on Thursday.
What are you enjoying for refreshment this summer??
Have a great day, y'all!