I was all set to share some new Catalog Finds with y'all (love all the fresh new catalogs arriving in my mailbox!) but I was stopped in my tracks by One King's Lane this morning.  Heard of OKL??  One of my favorite online decor sales sites.  While their beautiful wares don't always fit into my budget, this morning I found two lovely pieces I couldn't leave behind.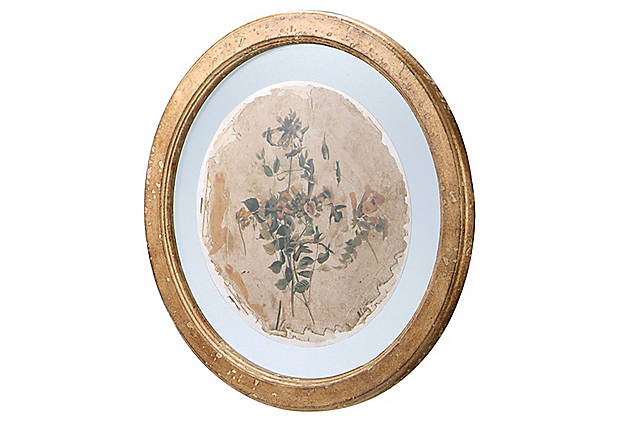 And her big sister…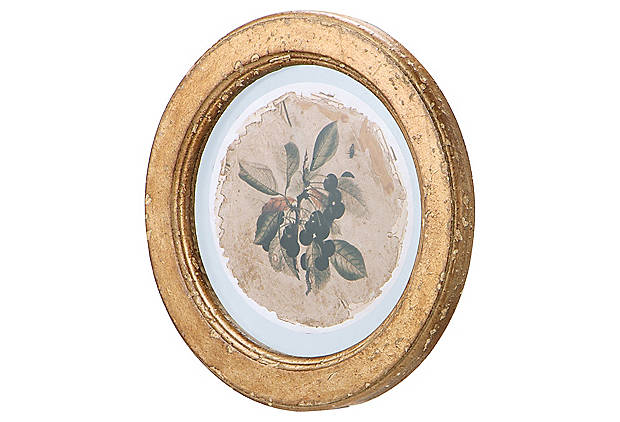 What I love?  The round shape, antique-looking gold frames, vintage floral.  I've been thinking I wanted something different to play with in the way of wall decor for my family room and … viola!!  That PLUS the budget friendly price tag ($19 for the small, $39 for the large) AND a credit I had in place made these a no-brainer.  Can't wait to share them with you in situ!  Like to check out One King's Lane for yourself?  Click HERE for your invitation.
While you're here, click over to my Willow House page and check out the January Glorious Glass Sale we've got rocking.  I love decorating with glass and this sale gives you lots of options to fit your post-holiday budget. 🙂
Okay, so Catalog Finds will be coming next time;  I'm still swooning over my purchase…
Happy Weekend, friends!