It's so hard for me to believe we're at the end of March (do I sound like a broken record?)!  We're entering that crazy time of year that reeks of madness… the fun kind of course. If you're a mom with kids in school, you might as well tether your calendar to your waist and fire up the checkbook.  It's year-end this and year-end that headed your way before you know it. 🙂
I've got some AWESOME favorites from March, so rather than wait until the official last day of the month, I'm sharing them NOW. 🙂  Ready?
1.  My "other" job.  Teaching Little People, that is.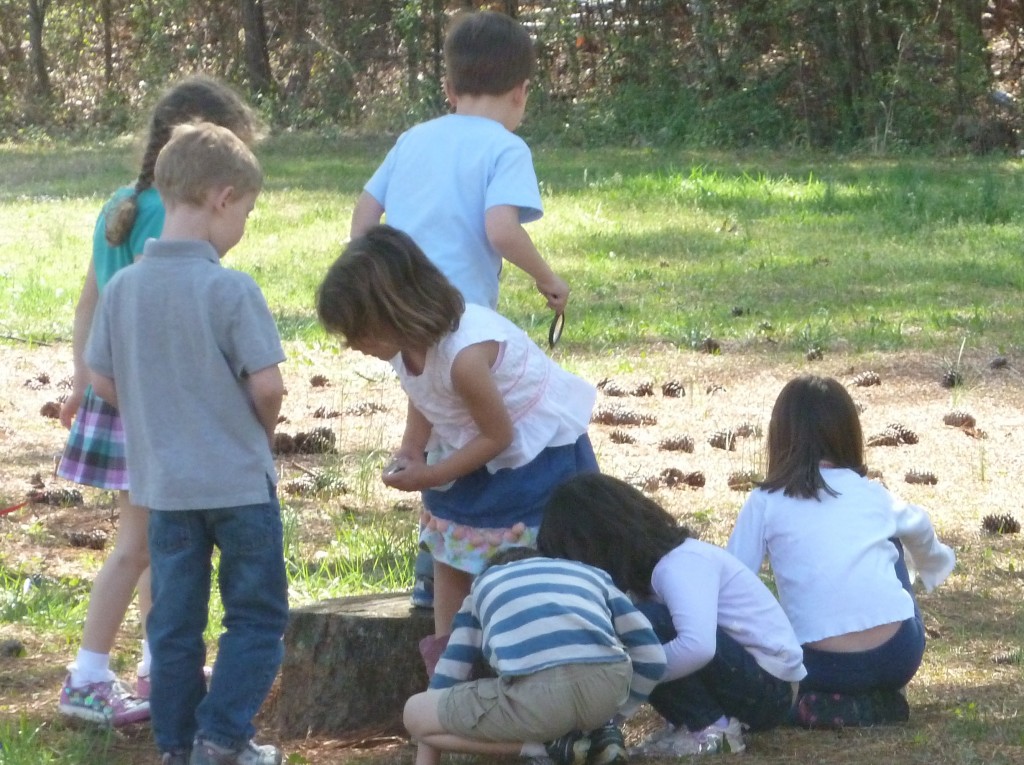 You see, March is that wonderful month here in Atlanta, when we can get outside for a good part of the day — no coats necessary.  It's the month when I get to celebrate my birthday with Little People that celebrate every. single. day. so they know how to do it!  And the dads come in for Donuts for Dad.  And we get to hunt for four-leaf clovers…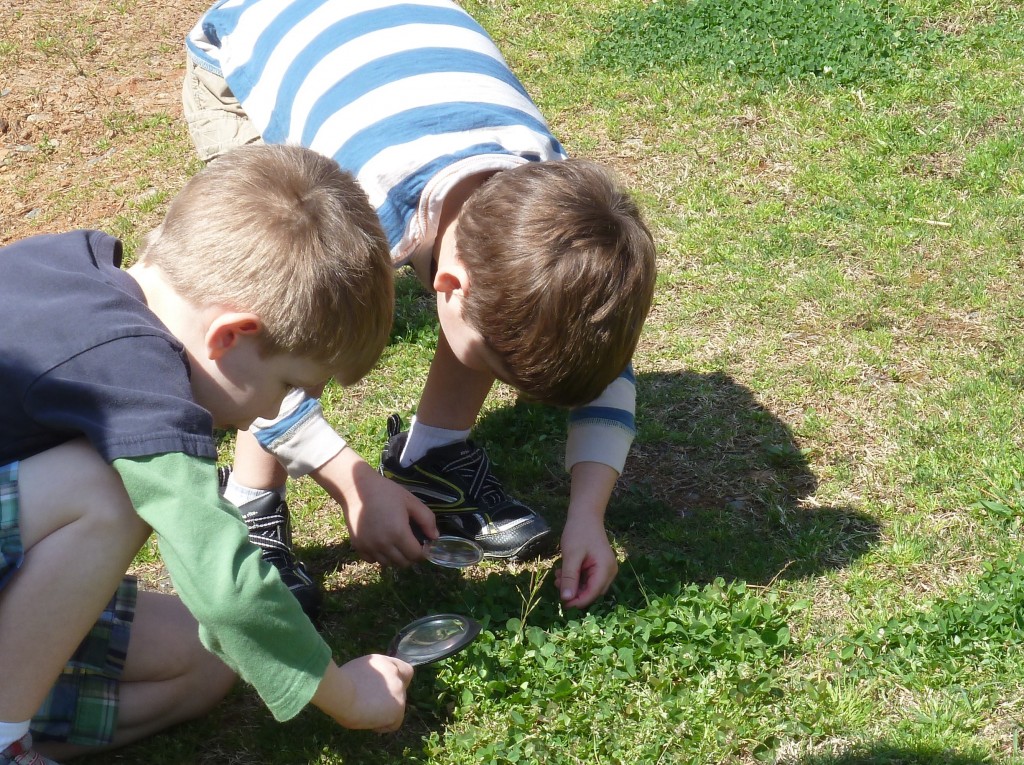 …and anything else that strikes our fancy.  Put a magnifying glass in the hands of a child and watch the magic happen.  You'll see the world with new eyes. Yep.  I get paid for days like that. 🙂
2.  The beach.  The hubby and I take a break from reality every March and head to a little slice of paradise on the Gulf.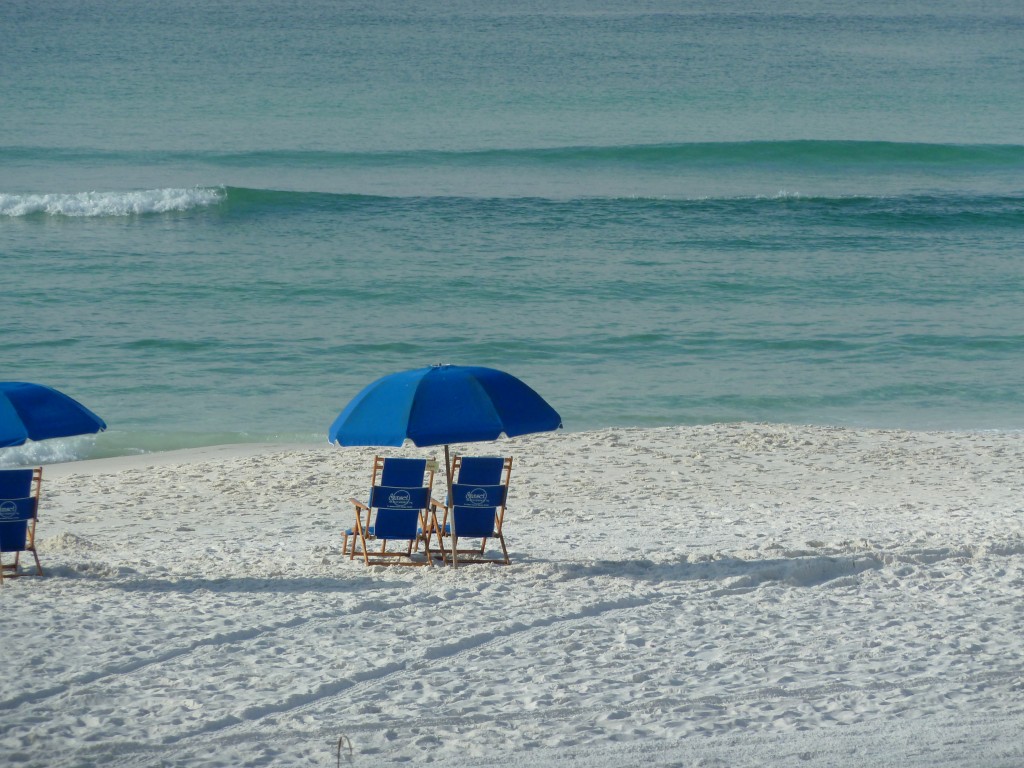 These were ours for three glorious days.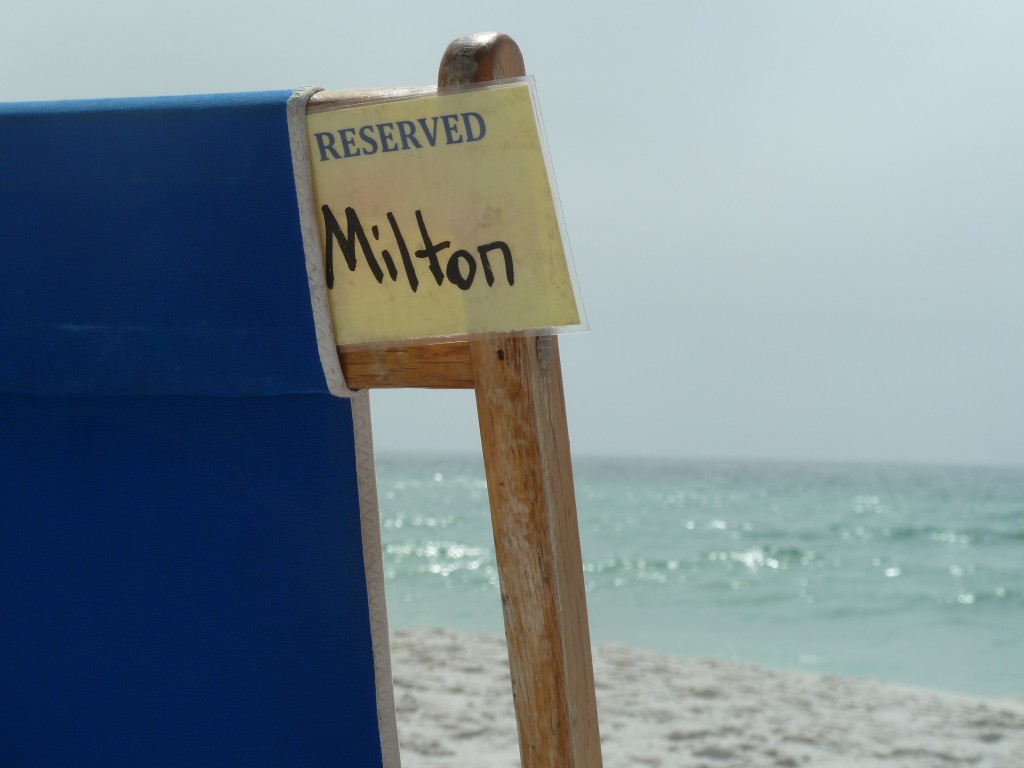 See?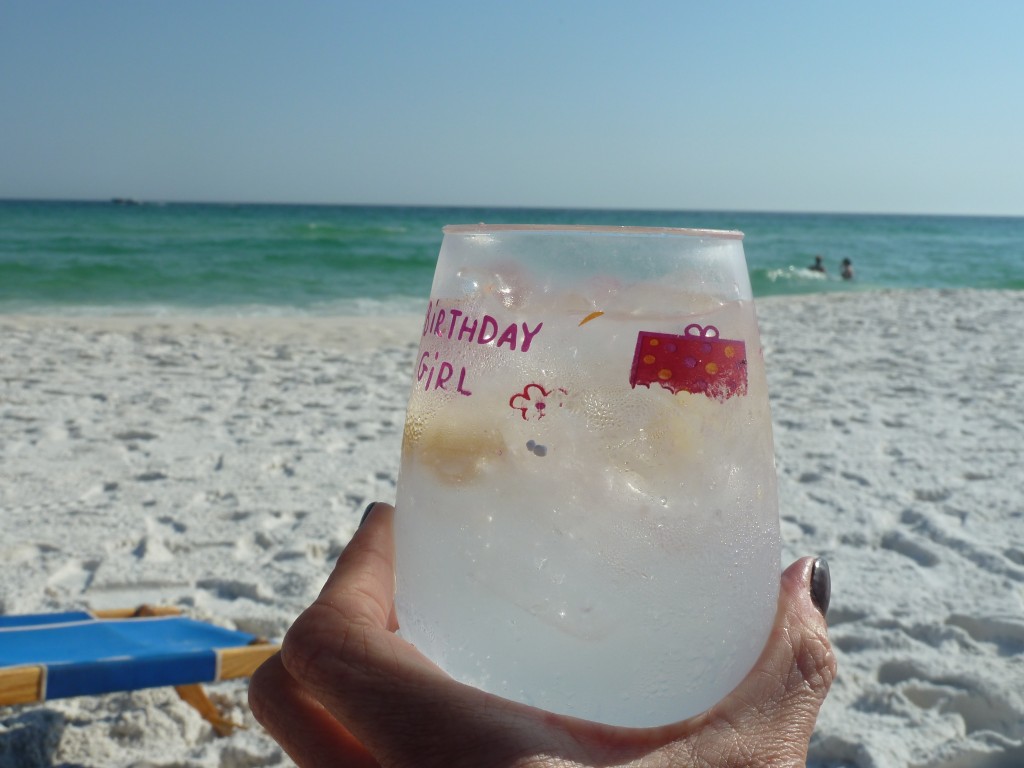 Yes.  This girl knows how to celebrate a birthday. 🙂  If you ever need pointers, I'm your gal!
3. Fancy Little Things…
I officially joined FLT in January as their For The Home author and we just relaunched this month!  I'm honored to be working with these incredible Christian women who walk the walk every day and share at FLT.  There's something for everyone there — fitness, book reviews, DIY projects, marriage, parenting, faith, and home and garden. Come by and celebrate with us HERE!
4.  Pass It On Project…
How to describe this most wonderful thing I am a part of?  A group of inspired bloggers got together and decided the world needed a little more kindness — the sort of kindness that is "just because."  And these bloggers are super-talented creative minds, so their kindness is manifested in sweet projects, gifted in pairs, to other bloggers who would help spread the love and the word.  I was approached by the marvelous-in-everyway and impossible to resist KariAnne of Thistlewood Farm to participate and this is what came my way last week.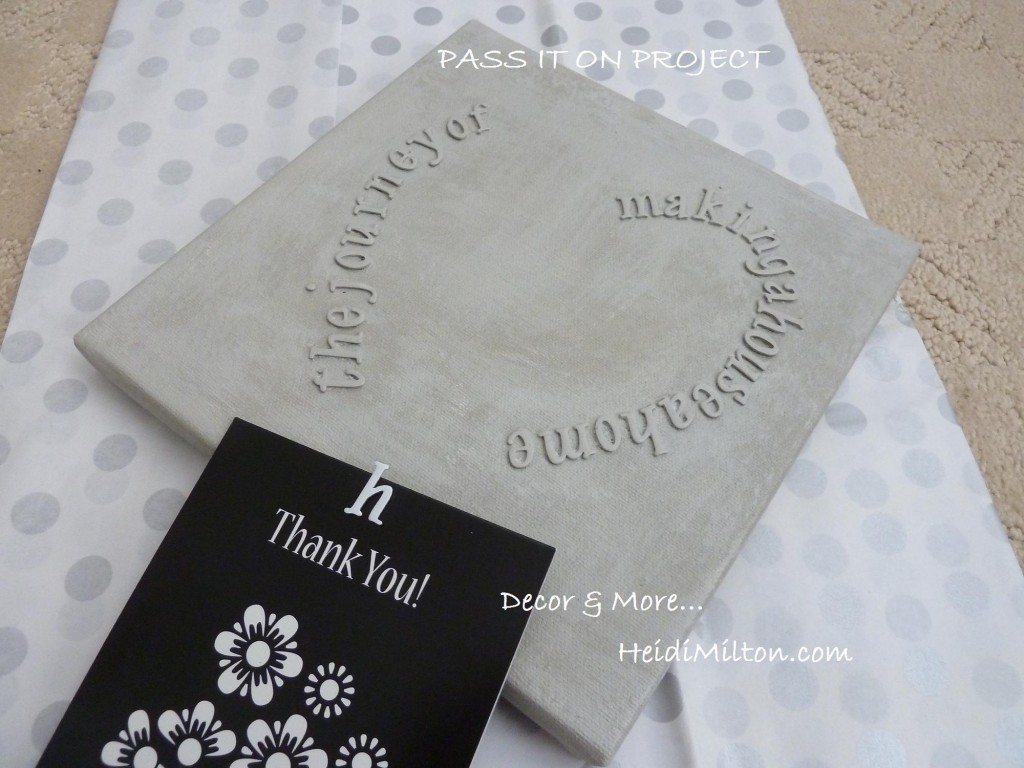 KariAnne crafted this wonderful canvas just for me… notice the wording?  My tagline from Decor & More… could she be any more thoughtful?  And along with this lovely for me came this companion piece for me to pass on…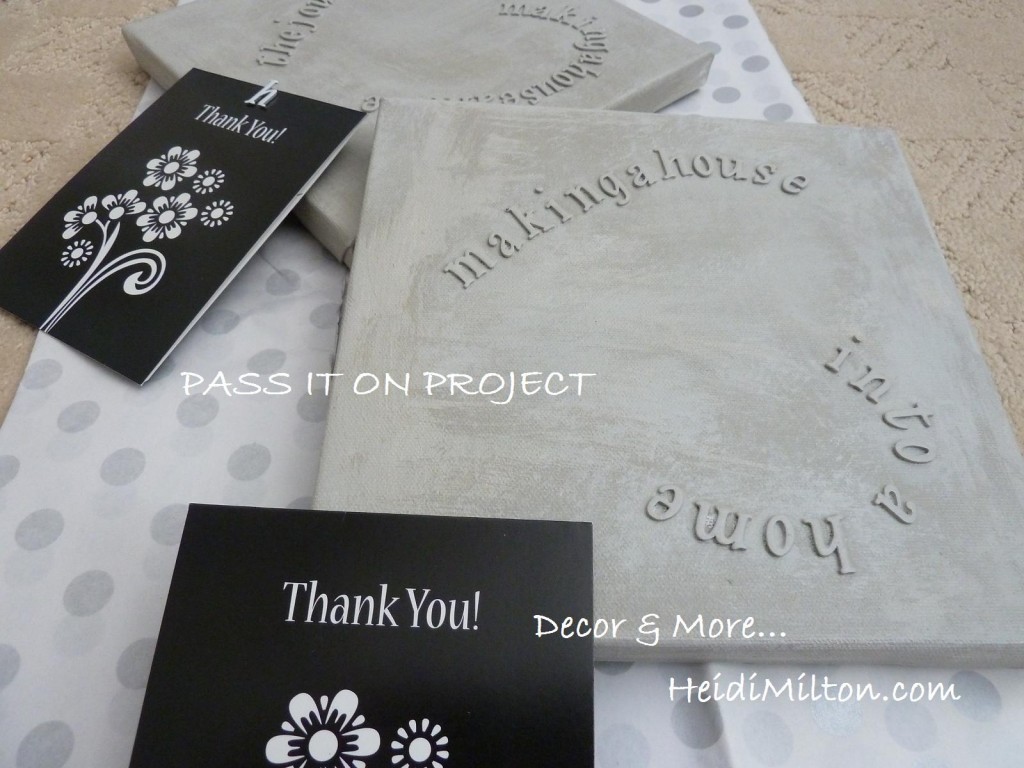 And today this gorgeous canvas is en route to a very special gal that could use a little pick-me-up.  I'll introduce you to her next week, but suffice to say, this work of art will be cherished and pondered every day.  I'm also working on my special project to send to a wonderful blogger… more on that later, too.  I'm so honored that KariAnne chose me as one of her Pass It On recipients.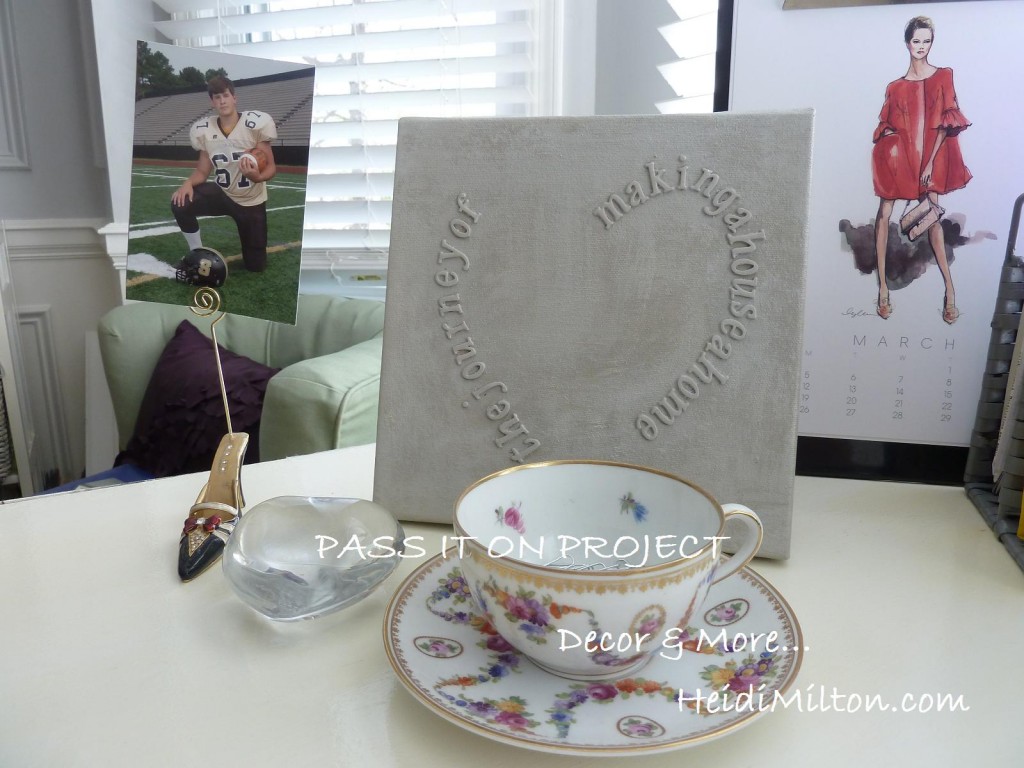 I'm reminded every day how blessed I am!
KariAnne's DIY for these pieces is available HERE.
Care to join in?  We all know someone that could use a little kindness, no?
Okay, so now it's your turn!  What were your favorites from March??
I'm talking favorites over at Fancy Little Things this week, too ~ check out more of mine there and jump in on the Birthday Bash giveaway!
Happy Friday, friends!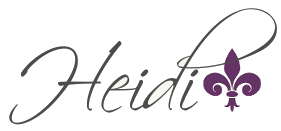 &copy Copyright
Heidi
, All rights Reserved. Written For:
Decor & More