Good Monday, friends!  I hope you had an amazing weekend and are ready for the week ahead.  We were on the go with my in-laws and busy prepping for the Legacy Golf Tournament coming up this Friday.  But I wanted to pop in today with a little eye candy for you…
I stumbled across this image by McGill Design Group in my Instagram feed and oh lordy — be still my heart.
So, as best I can tell, Plum Furniture is part of their interior design arm.  But can I just say that I think I need black steel doors on some built-ins?  Their entire portfolio is so sleek and full of gorgeous simplicity!
This week is sure to be jam-packed, including getting my booth ready for our Holiday Open House on Thursday!  Yikes!  So while I'll be decorating for Christmas there, I'll still be embracing fall and Thanksgiving here on the blog for a while longer… I'm all about planning and prepping, but one holiday at a time is my mantra. 🙂
And, of course, don't forget to vote tomorrow.  It's important.  I will be so thankful to have this election behind us!
Have a great day, everyone!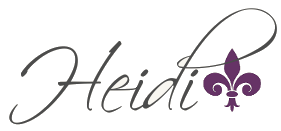 Save