I am mortified at how loooooong it took me to get my Mom Cave artwork up on the walls.  Granted, I was waiting until I finished painting… and then life took over.  And my art work sat.  And sat.
Last weekend, I finally bit the bullet, got out the hammer and picture hanging kit and…. voila!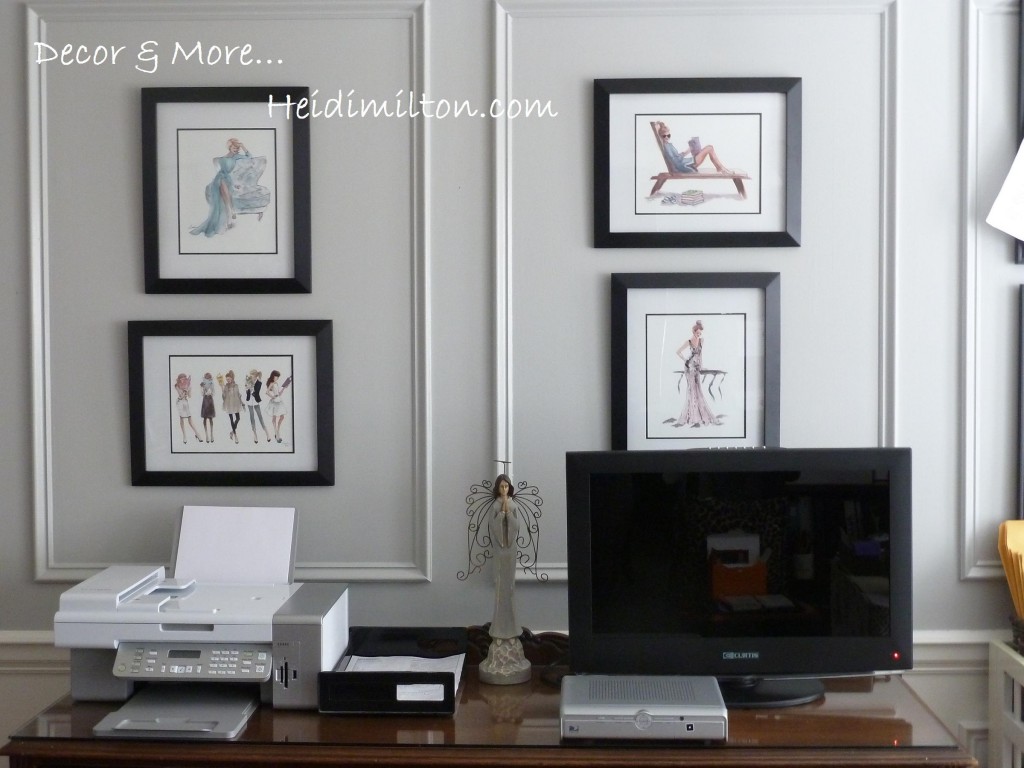 Gorgeous, no?  I wish I could spirit away the printer/fax machine, but no can do… El Presidente (aka the hubs) works from home and out of this space, too, so I had to make some concessions to him.  I was lobbying for a slightly smaller TV, but… oh well.  At least I can watch "Dear Genevieve" while I blog, right?
Ok, the art work!  All from Inslee Haynes… she is genius with the whimsical female figures.  I have another touch of hers that I'll share another day, but her aesthetic is perfect for my Mom Cave space.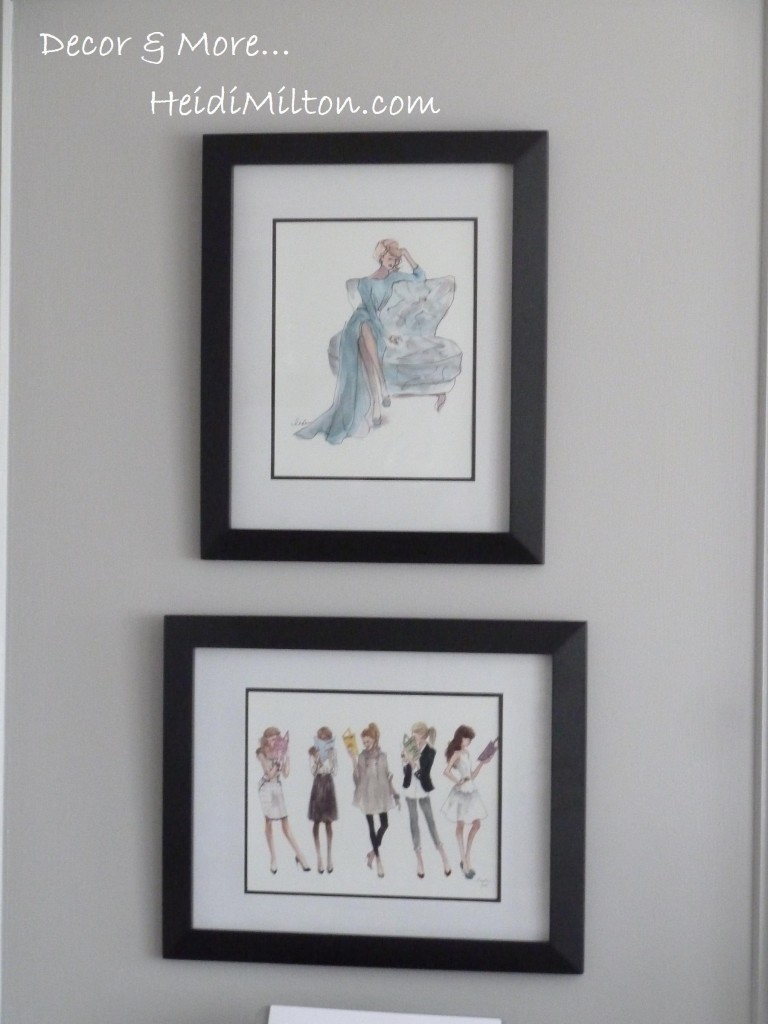 Love 'em?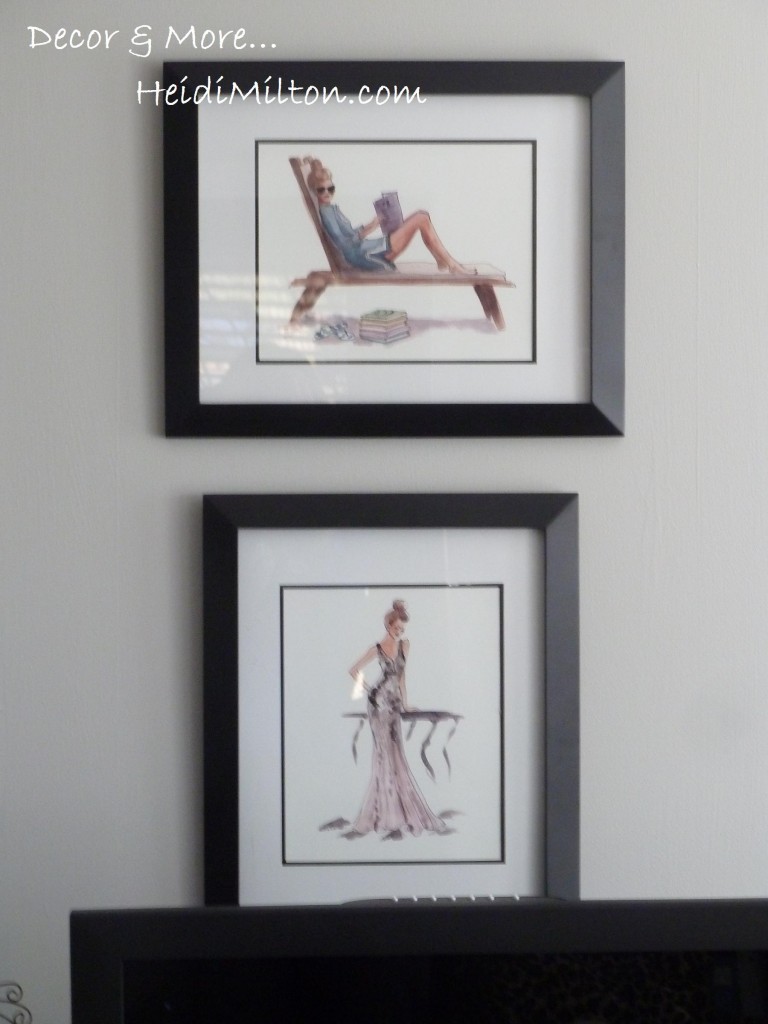 Me, too!  (Sorry for the less-than-stellar shot here!) Check out her website and blog for more of her work, including note cards and calendars.  Maybe you want to commission her to do a print for you?
I chose simple black frames to keep the walls clean looking.  Especially after painting all of that molding.  Speaking of, Elizabeth over at The Mustard Ceiling did a wonderful post about painting your moldings the same color as your walls.   If you've not tried this and there is a lot of molding in your space, I highly recommend it.  All your molding then plays nicely with the rest of the room, instead of competing.  I painted mine in the same color as the wall, but used a semi-gloss, so you see it, but it doesn't overpower the room.
Okay, more fun Mom Cave stuff next week… I'll be finishing up some tweaking this weekend and will be looking for your input on window treatments, so stay tuned!