Well THAT weekend went by in hurry!  While I made a bit more progress around the house, I was mostly working and getting ready for Legacy Benefit Dinner we have coming up on Friday.  My laundry room photos are almost ready to share so look for those later this week (check out the "befores" here)!
Today I wanted to share something soooo fun that I came across over the weekend!  Lonny Magazine posted a fun photo slide show of the worst decor trend from the year you were born and I laughed and cringed my way through the entire thing.  It starts in the year 1950, by the way. 🙂
So here's the photo they shared for the year of my birth, 1967:
OMG!!  That WALLPAPER!
I can honestly say that trend never darkened the door of my childhood home (thanks, Mom!), but there were plenty from other years that did.  Check out the whole slide show HERE.  It's a fun one!
And don't forget to enter the giveaway of Organizing For Your Lifestyle.  Giveaway closes Wednesday night at 10pm EST!
Have a great Monday, everyone.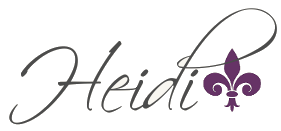 Save