I'm a little late to the fall mantel party, but I wanted to do one nonetheless;  we spent a huge amount of time in our family room when we're home and with the leaves just starting to turn outside my windows I wanted the mantel to reflect the change of season too.    This year I wanted it to be neutral with lots of texture and I think I'm there…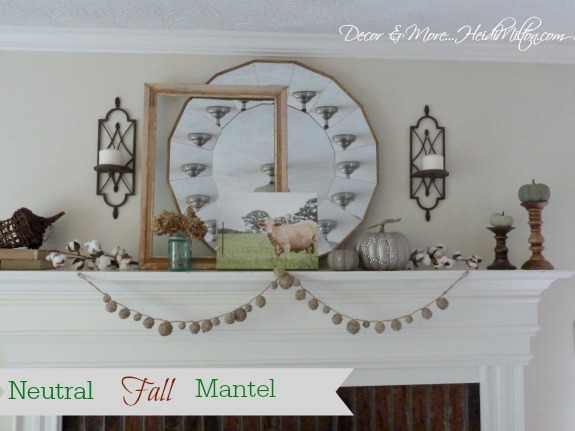 Sorry if the photos are a little dark;  we had massive storms that blew through yesterday when I was trying to photograph it, but I lightened them up a bit in PicMonkey for you.  I'll share my sources at the end of the post, but in the meantime, check it out…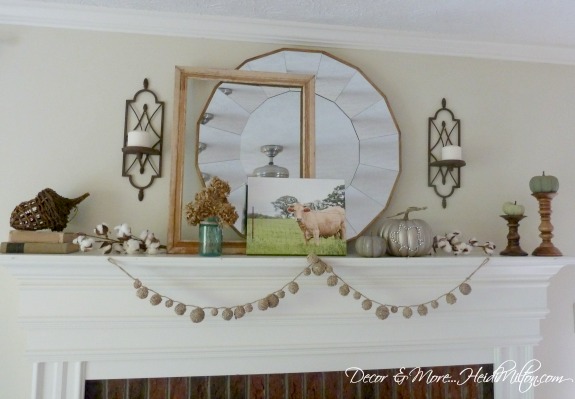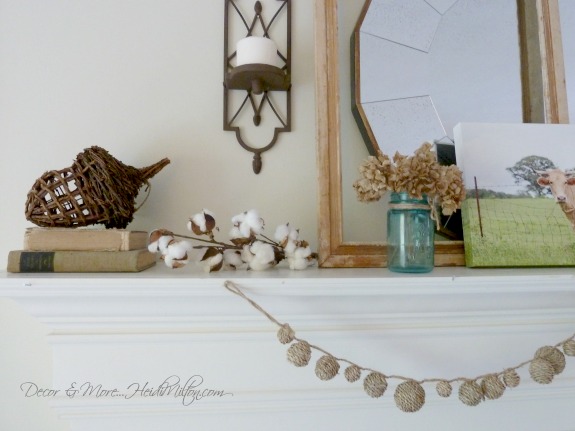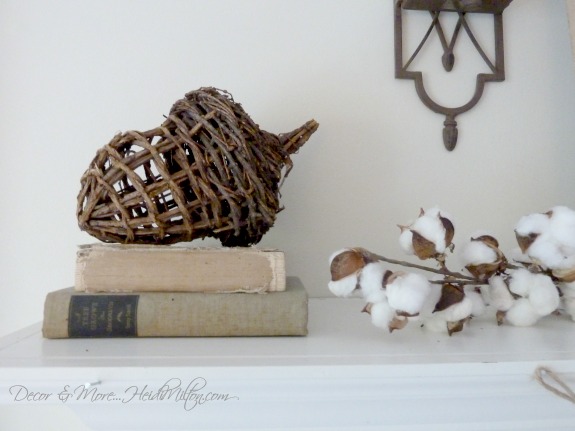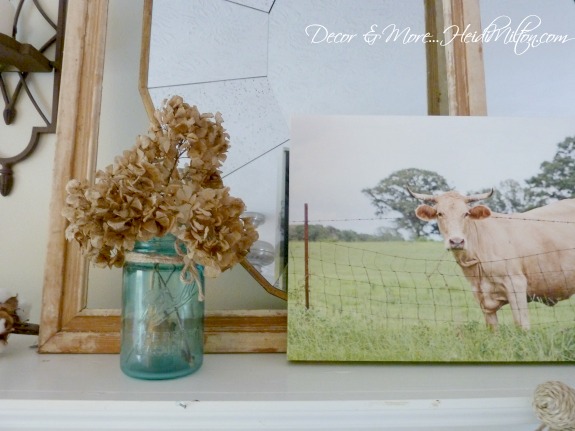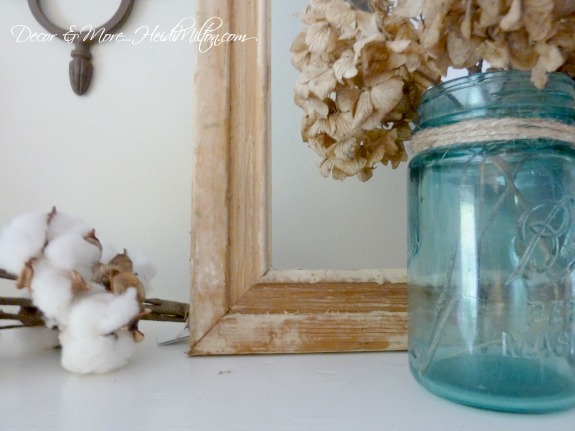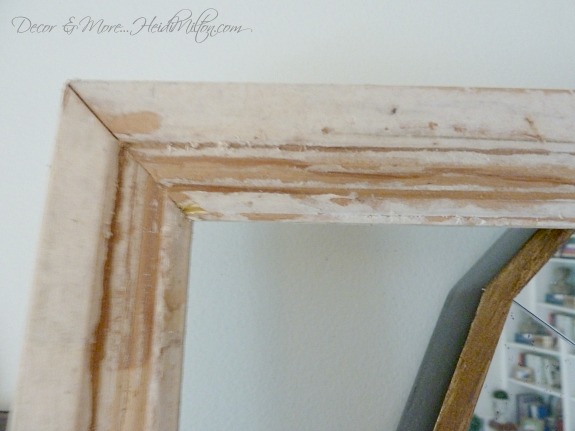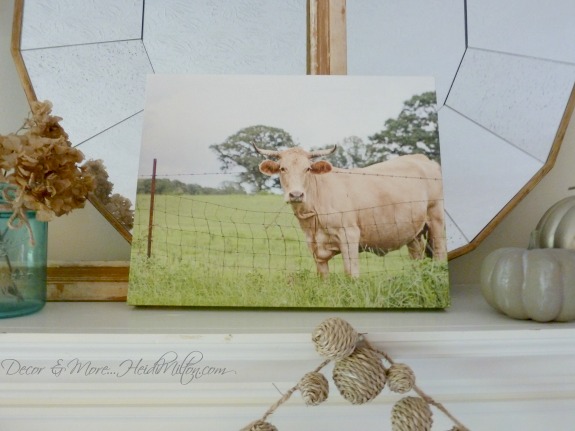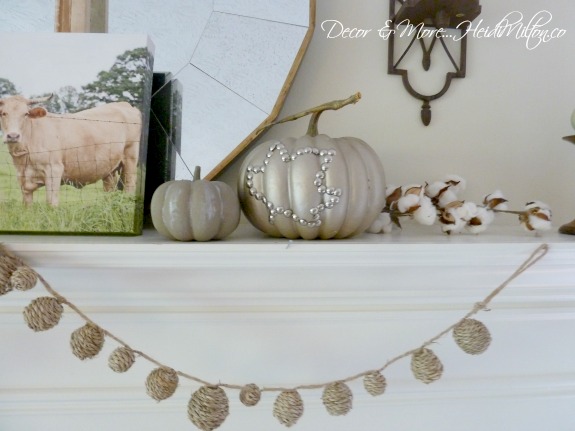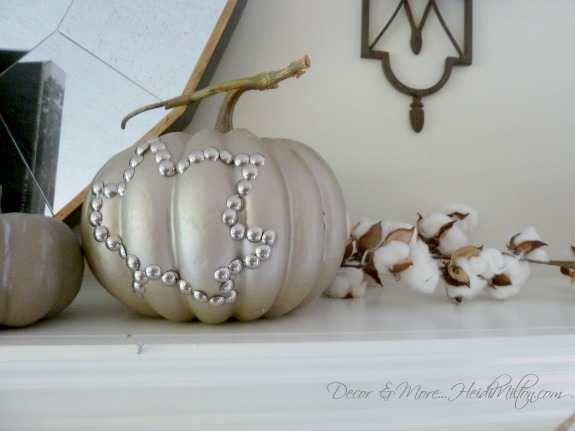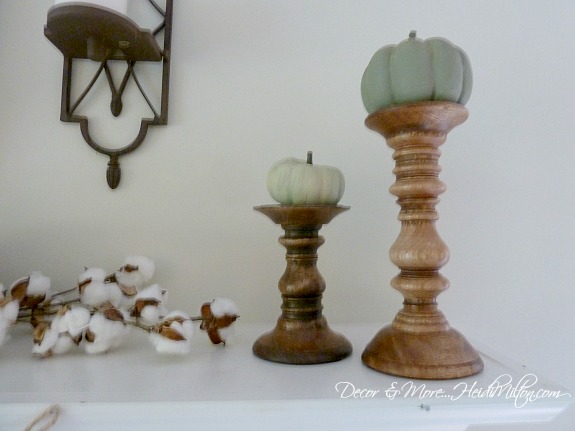 And one last full shot…
There's so much about this mantel that I love, but you know I will probably tweak it a bit before all is said and done.  You know that's right. 🙂
Here are my sources but if I miss anything, please ask in the comments and I'll be happy to answer!
Mirror: Ballards
chippy wooden frame: yard sale find
Grapevine acorn, twine ball garland, cotton stems: Linden (local shop)
antique books: my own
blue mason jar: flea market find
dried hydrangeas: from my garden last year
Sweet Melissa canvas: Paige Knudsen photography
chalk painted pumpkins: DIY from last year
Nailhead leaf pumpkin: tutorial HERE
Sconces: old (Southern Living at HOME)
wooden candlesticks: old (Target)
I wanted to thank you all for the sweet comments on Monday's post about a fresh start.  The Whole30 is just to get me healthier and feeling better equipped to tackle all that comes my way.  Two days in and it's not as hard as we thought, so we must have been really ready for a change. My time away gave me a bit of clarity and the weight has lifted a bit, so I feel like I'm on the right track.  Thank you so much for your encouragement — I'll be updating you!
Ok, so have you changed your mantel for fall or are you a Halloween decorator?  Enjoy your day, all!
Sharing at Inspiration Monday.