Hi everyone and Happy Monday to you! The leaves are already coming down here in ATL but we don't have much color yet.  I'm wondering if our harsh winter and wet summer have anything to do with it, but I'm holding out hope for some good fall foliage here in the next few weeks.  I'm ready to get my "fall" on, y'all!
Today marks something of a fresh start for me.  Last week I took some time away with my husband and spent some time thinking and talking through some things.  I've been an emotional mess the past few weeks and was in desperate need of a reset.  I haven't been coping well with stress lately and that starts a vicious cycle of being disappointed in myself for not handling things well and feeling inadequate as a teacher, mom, wife, sister, friend, blogger — you name it.  Ugh.  I hate even typing all of that, but it's the truth.
While I still don't know the source of this ongoing funk I've been in, I did manage to get some rest and some good advice.  And I realized I needed to be taking better care of myself along the way.  I've been out of my exercising mode since I injured my foot last July and wasn't eating well, resting well — really wasn't doing ANYTHING well.  Time to readjust.
Today the hubs and I are starting the Whole30.  I've done a lot of reading about this 30 day "reset" and we both feel that that's a good step in the right direction for our overall health and psyche.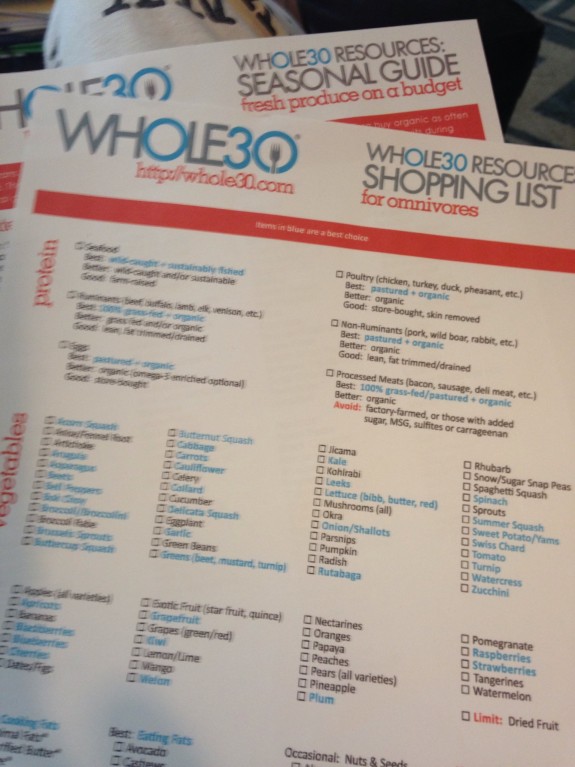 While I'm not really excited about giving up all my favorite vices (hello, wine, chips and dips, and candy corn!),  I AM excited to feel better and be in a healthier place when all is said and done.    I still have to cook massive quantities of food for my boys and friends, but the hubs and I will be eating differently — and I wouldn't be surprised if the boys ended up eating a little differently, too.  Win – win!
We've got lots to look forward to in the months ahead, so this seemed like the right window of time to make the change.  By the time the holidays roll around, we should be much healthier and I hope to be armed with an arsenal of recipes so we can stay as much on track as possible through those crazy fun and festive weeks.
On another note or two,  I am thinking of stepping out of a few things in my world.  Sometimes you just have to know when to hold 'em and when to fold 'em.  And when you're being kept up nights and crying buckets of tears in frustration it may just be time to let go.  I've had an ongoing quest for peace this year and it's been so elusive these past few months.  So taking inventory with the support of my hubs and BFF has helped me realize it's ok to let things go with love.  Just embracing this thought has made my load lighter already.
I also see bloggers beginning to step out of blogging after enjoying some success.  While I'm sad to see them go (Young House Love) and will miss their voice, I understand their decisions too.  Blogging takes time and effort.  And I've referred to my dearth of creativity here before.   And the pressure to always have fresh content for you all.  But I do feel like this little space is something of a journal for me, so I'm not going anywhere — at least not now.  I still have things to share and as long as I do, I'll be here.  The schedule may not be rigid (or even adhered to) and I may talk about a lot of different things here.  But when I thought about it, those blogs that have a variety of content are the ones I love the most — a little family, food, design, creativity, and just thoughts. I'll be revisiting some goals and projects,  sharing a few DIYs and hopefully some healthy recipes, good books, and travel.  So let's see where this takes us!
Ok, so go make it a great day… more to come!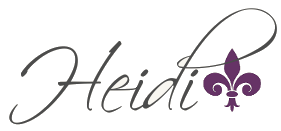 Pin It
&copy Copyright 2014
Heidi
, All rights Reserved. Written For:
Decor & More