Ah finally — a weekend that, in spite of being somewhat busy, was refreshing.
And I needed refreshment.  And some time to reflect on the week and this journey that I'm on — getting healthy and re-evaluating.
As I've raised my children and taught many others, one of the things I have said over and over is that words matter.  Words can lift up and encourage and validate another.  And words can also tear down, poison, and crush another.  In our family, conflict pops up when words are spoken carelessly.  And my mother's mantra continues: use your words, choose your words wisely.  We call the Bible The Word, the one and only that can flood our hearts with peace, hope, and joy.
At the beginning of this year, I chose a word for the year.  And my word was peace.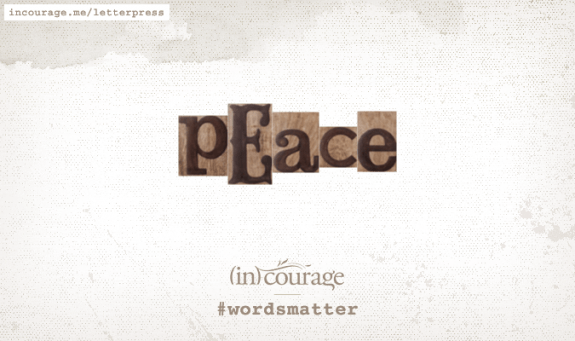 And oh, how I have sought peace!  On my knees, in the Word, in the great outdoors, with my toes in the sand, on airplanes, in the car, in the dark of night, painting furniture, folding laundry, during a preschool chapel service.  Oh how I have sought peace.  I've watercolored it, I've underlined it in my devotionals, journaled it.  And while I have brief glimpses of it, if you read last Monday's post, you know that it's been elusive.
Illness in our family, stress in the workplace, changes on the horizon, aging parents, and the spiritual warfare we all get drawn into, despite our best efforts.  My students sing a song:  "The storms of life may push and pull, but we are standing on a Rock that never rolls."  Each time they sing this song, I envision a ship being tossed about on turbulent seas… in fact, that's how it – life right now – feels to me.
And yet…
We have this hope as an anchor for the soul, firm and secure.  Hebrews 6:19
Thank you, Lord, that we have this hope!  Because, as Christians, we can seek peace (and we do!), but we already HAVE hope!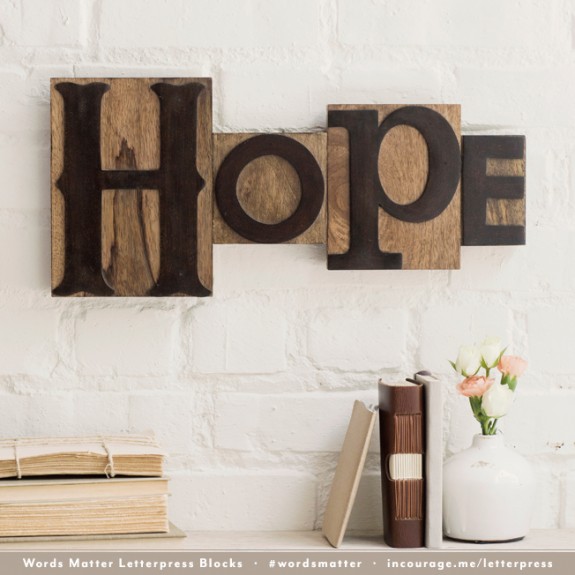 Hope is all I have been clinging to this year, and especially these last few months.  And how those four little letters — that one syllable – whisper comfort into my soul.  When I redecorated our Director's office, the focus was Hebrews 6:19 and the symbol of the anchor.  Our school was whipped about in the storm last year and we were all hopeful that we'd seen the last of turbulent times for a while.  But, for me, the storm raged on, finding new strengths in unexpected places and I was indeed clinging on for life.  Clinging to my hope.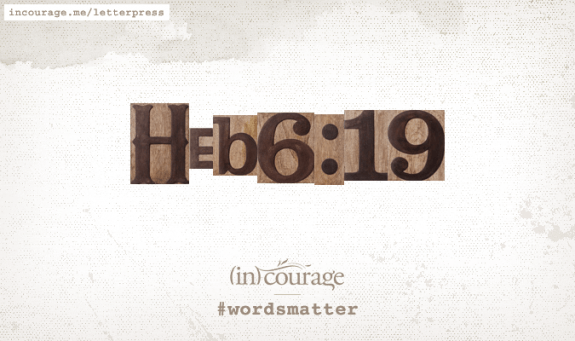 And along comes this glorious line of letterpress blocks,  from the good folks at Dayspring, reminding us all that words matter.
They do, don't they?  Many of us choose our word of the year — a word to strive for or focus on for 365 days.   These letterpress blocks are a beautiful way to keep your word front and center — on your bookcase or your wall or mantel.  And while "peace" is still my word for 2014, I keep coming back to "hope" as a way to achieve that peace that passes all understanding.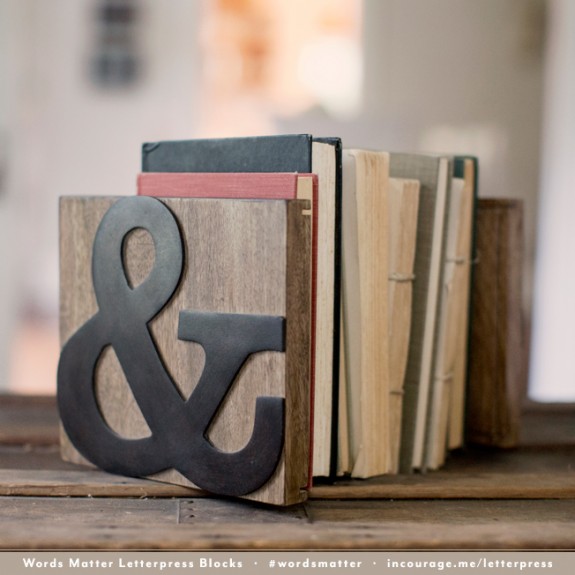 What might your word or words be?  One of these?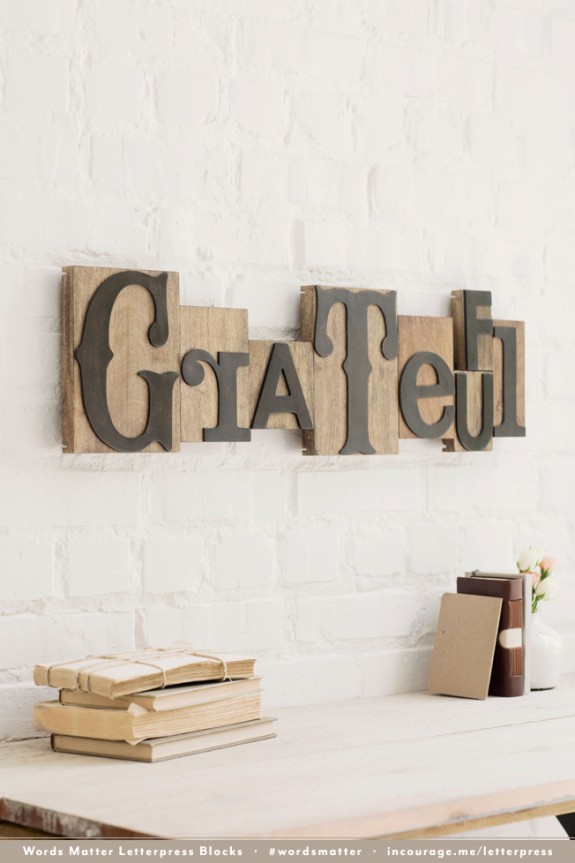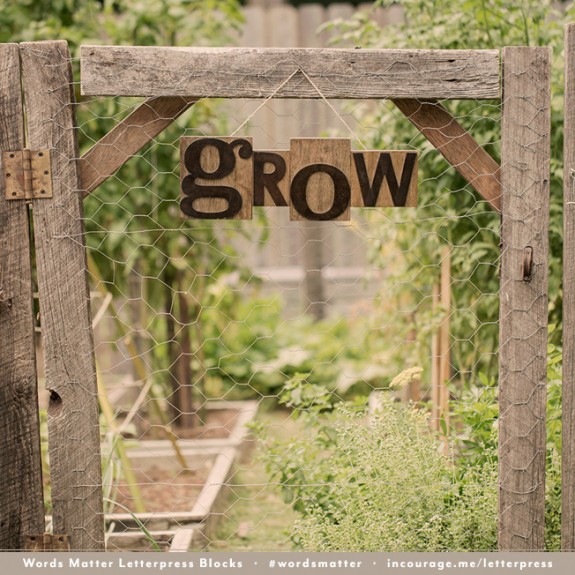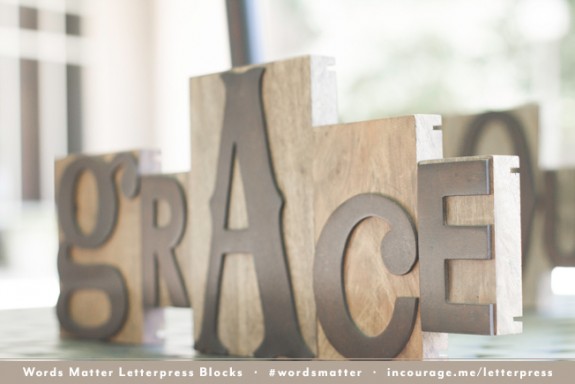 Or maybe you'd like to create your own?  It's so easy and you can choose your font for each letter as you customize your word.  Maybe it's something funny or endearing… or the day you got married.    Play around with different words and click on "Share your word" to share on social media or to right-click and save.  I'd love to see what words you come up with!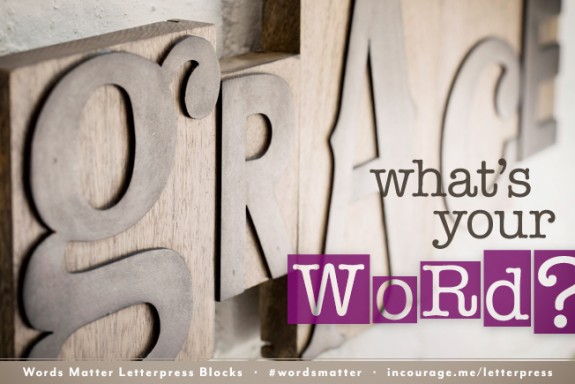 So, that gallery wall that I've been working on in my family room?  Stay tuned… a new word is coming. 🙂
Have a blessed Monday!
Sharing at (in)courage!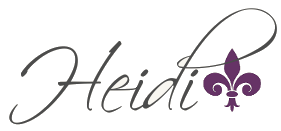 Pin It
&copy Copyright 2014
Heidi
, All rights Reserved. Written For:
Decor & More