Happy Monday, y'all!  We enjoyed a soggy weekend at the lake, but it was still pretty amazing and I got some seriously good sleep… something about the mountain air and being on the water, I'm thinking. 🙂  I took some pics and will share with you later this week… including a new book I'm reading that I can't put down!  Stay tuned…
I'm so pleased today to welcome Green Acres Outdoor Living as a sponsor here at D&M!  I'm especially thrilled because they are a local business and I love supporting local businesses any way I can.
Plus, my outdoor spaces are in dire need of attention after the rainy chilly spring we've had and I can't wait to go prowl around their products!  Green Acres Outdoor Living specializes in poly-resin furniture, picnic tables, swing sets, sheds, fire pits and more.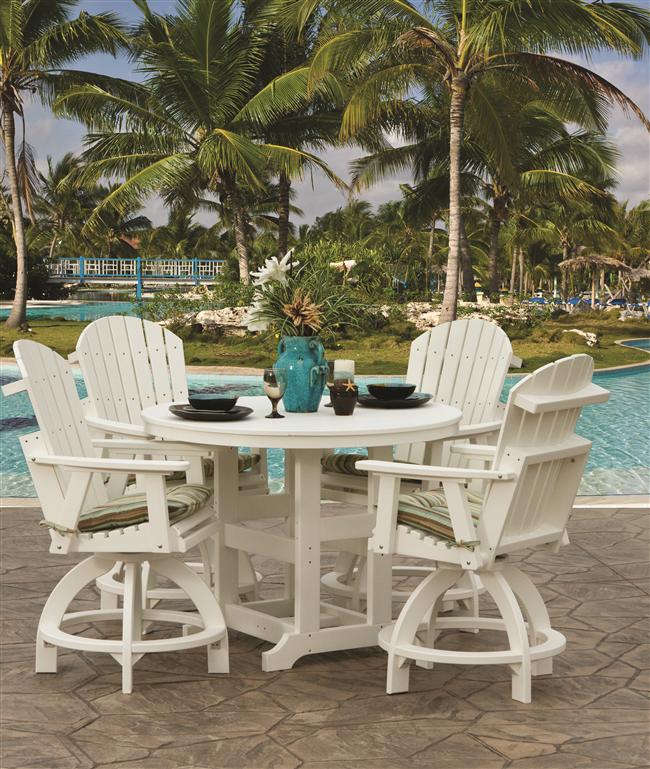 And just for the environmentally aware, this set is made from 100% recycled plastic jugs!   And it's available in counter-height, dining height, and bar-height, so you can choose the set that fits  your needs best.
And for my local Atlanta metro readers, they provide delivery AND set up for most items.  I think I'll make a stop over there and get inspired.  Their website is loaded with great photo inspiration, too.  If you stop by, be sure to tell them I sent you!
What outdoor spruce-up projects are you working on?