Happy long weekend, friends… happy to say we're hunkered down at home just catching up on life (and sleep) a bit. We both had super busy weeks last week so we're thankful for an extra day "off". 🙂
I've been thinking about my reading goals for this year and how my reading in 2019 was somewhat disappointing. I didn't read nearly as many books as I'd hoped and planned on and actually abandoned more books than ever. I spent more time watching TV than reading, sadly, and just found myself mostly uninterested in picking up a book. And so I asked myself why — because I certainly want to change that in 2020! Maybe I wasn't choosing books that were right for me at the time. Maybe I've gotten lazy in my reading life. And maybe I was suffering from a little burnout and just needed mindless entertainment. Most likely, it was all of the above. Have you ever hit a slump in your reading life?? If so, I'd love to hear how you broke out of it! I'm fortunate I belong to a local book club (Hi Bookworms!) that keeps me reading even when I'm not feeling it.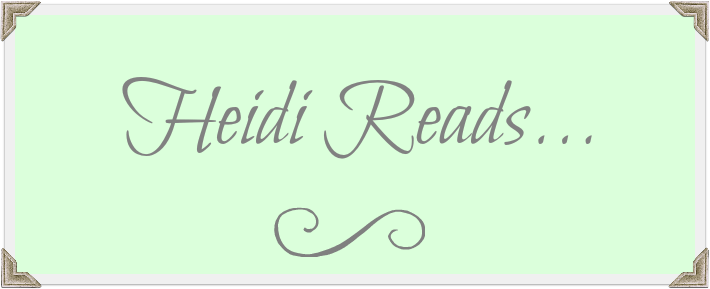 I thought today I would share some of the books I enjoyed from last year. And there were a few that I really enjoyed, thank goodness! I'm hoping by sharing regularly here, that will keep me motivated to READ!
The Silent Patient by Alex Michaelides. If you like suspense, this is a good one! It was a book club selection and I missed the discussion unfortunately. I don't normally gravitate towards suspense, but this is one of two I enjoyed last year. He structures the story in a way that kept the mystery intact until the end for me, which made for a page-turner. Four stars.
Eleanor Oliphant is Completely Fine by Gail Honeyman. If you haven't already read this, Eleanor is a MUST. Charming, heartwarming, and thought-provoking with a hopeful ending. I especially liked the themes of compassion and acceptance. Checked all my boxes and prompted an interesting and entertaining book club discussion. Five stars.
Women in Sunlight: A Novel by Frances Mayes. I'm a long-time fan of Frances Mayes and her travel memoirs and this novel (her first?) takes you to her beloved Tuscany through the experiences of four characters in their golden years. Vivid descriptions and likeable characters abound. I soaked this in poolside over the summer and loved it. Five stars.
The Wife Between Us by Greer Hendricks. The second suspense novel I would recommend from last year. A friend passed this on to me and after letting it languish in my TBR pile for a few months, I picked it up for a change of pace. I felt like I was on the brink of "figuring it out" several times as I read, but the ending still surprised me. Love it when that happens. Four stars.
The Thirteenth Tale by Diane Setterfield. I never would have picked this up on my own, but I am SO glad it was a book club pick! I finished this on one of our lake weekends and it stuck with me for quite a while. A true family saga with mystery, suspense, heartbreak, some redemption, and a bookish theme. I've since recommended this several times. Five stars.
The Dinner List by Rebecca Serle. If you could curate a list of guests at a dinner party, who would they be and why? That question sets the table (pun intentional) for this novel but it ends up being so much more. A thought-provoking dive into complicated (and not-so-complicated) relationships, why certain people come into (and sometimes leave) our lives, and how it shapes us. I was surprised by how much I enjoyed this – more substantive than I had pre-judged it to be. Three and a half stars.
An a few honorable mentions that are worth picking up if you're looking for something a little on the light side… When Life Gives You Lululemons by Lauren Weisberger, Waiting for Tom Hanks by Kerry Winfrey, and Pardonable Lies: Maisie Dobbs #3 by Jacqueline Winspear.
I have a goal of reading 30 books this year that will stretch me but is still doable… I think! Do you set reading goals, too? And by the way, are we friends on Goodreads? Let's connect here and we can keep each other accountable!
I'd love to hear from you about what you're reading, what you've abandoned, and how YOUR reading life is going. Enjoy your weekend!
xo Heidi
*Disclosure: Links in this post are affiliate links and I make a small commission on items purchased from the links. All opinions are my own.