Hi there, friends! I had an interesting week last week and didn't accomplish everything I'd hoped, but such is life, right? We're headed into another week of Summer Camp at Legacy, so I'm getting organized for that and trying to rest up a bit today. 🙂 I did want to pop in and share a new summer recipe that we're obsessed with these days — courtesy of my friend Sandy! She served this over the 4th of July and we loved the crisp freshness and simplicity of it. I whipped it up last week for the hubs and I and thought I'd share it here with you, too.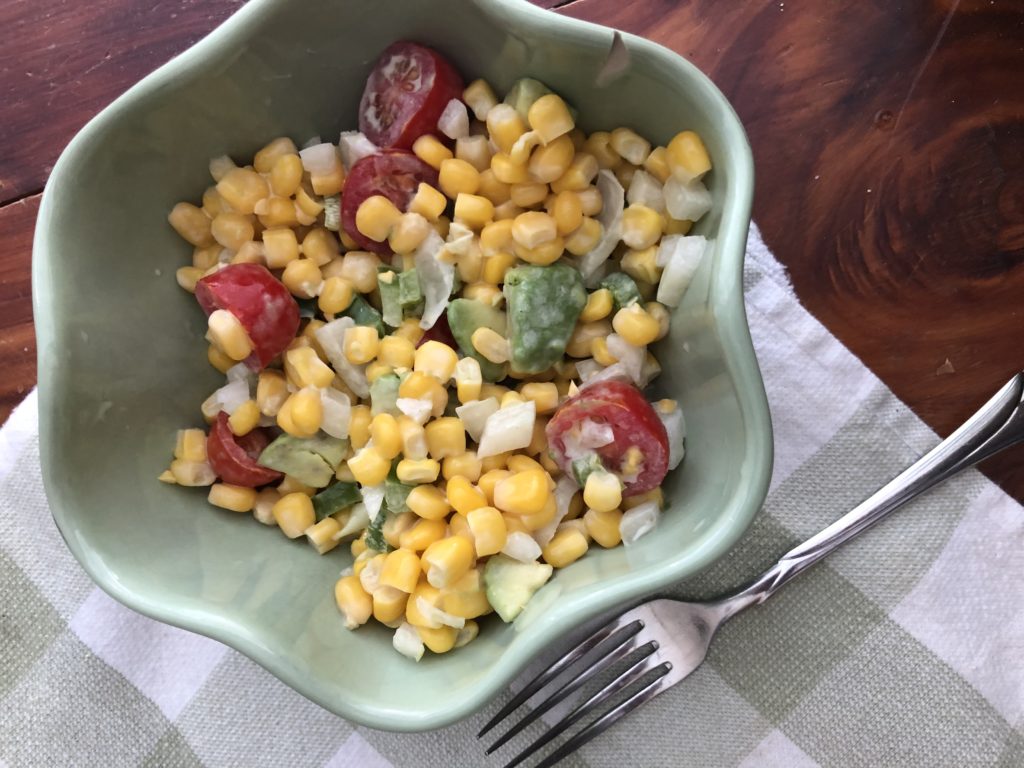 Here's what you need:
2 cans of whole kernel corn, drained
1 cup of halved cherry tomatoes
1/3 cup chopped onion
1/3 cup chopped green pepper
1 avocado
1 tbsp. mayonnaise
2 tsp vinegar (I use apple cider)
Here's what you do: Combine first four ingredients in a medium sized bowl. Whisk together mayonnaise and vinegar, add a dash of salt and pepper. Pour dressing over corn mixture and stir thoroughly to combine. Refrigerate for 1 hour or more. Prior to serving, add ripe avocado chunks and stir gently to combine. Serves 5-6.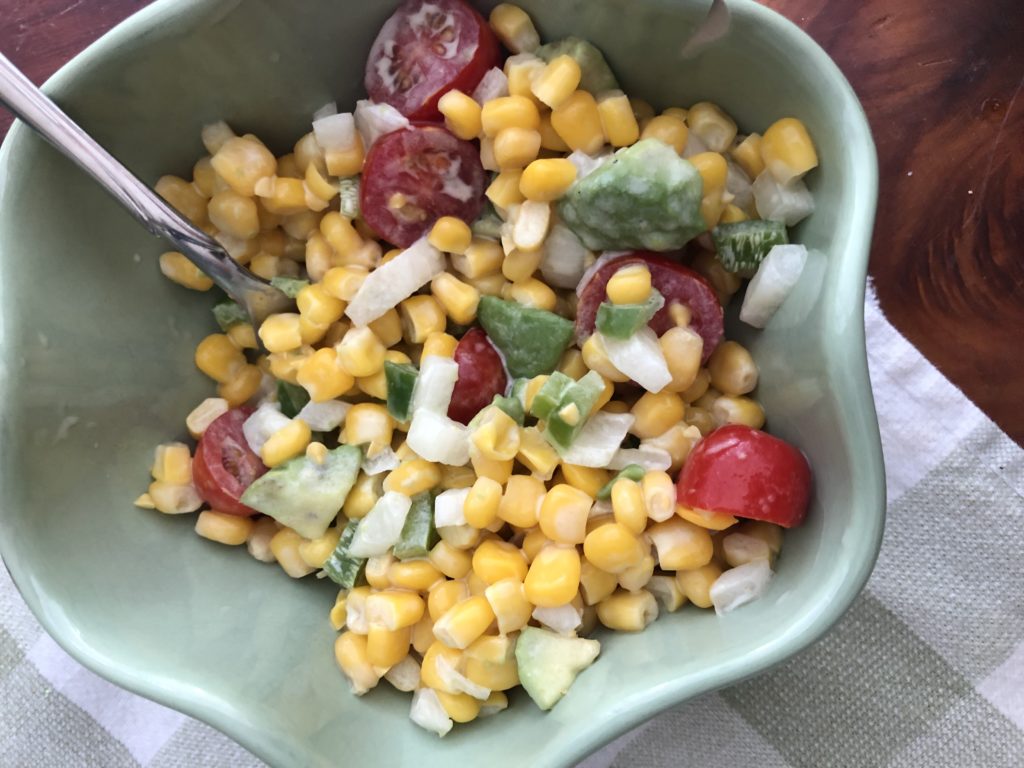 It's the perfect side dish to take to your next gathering or enjoy with your own people! I'll be making this again this week, I have a feeling. 🙂
And Another Thing…
Amazon's Prime Days are July 15 and 16, with lots of good deals to be had! I'll be back tomorrow with a few of my own recent Amazon favorites. Don't forget you can shop through Amazon Smile and get all the same perks, free shipping and deals, all while benefitting your designated charity. If you haven't chosen a charity, would you consider selecting Legacy Christian School in Marietta, Georgia? It's an easy way to support our precious school at no additional cost to yourself!