In honor of my No Spend Month I'd thought I'd touch on the Pantone color of the year… emerald green!  After all it's the color of money, no? 😉
It was catching my eye back in December when I fell prey to this lovely in the aisles of Target.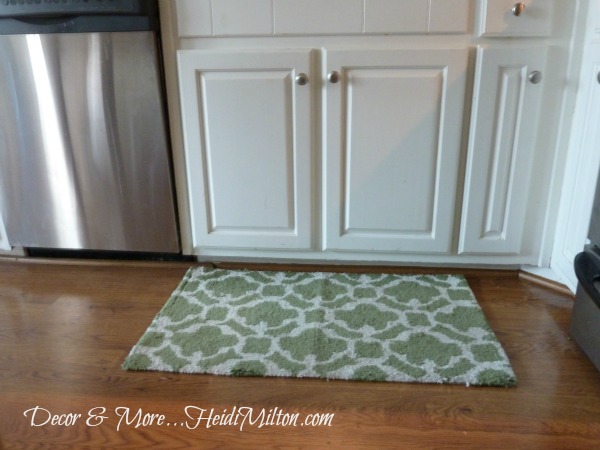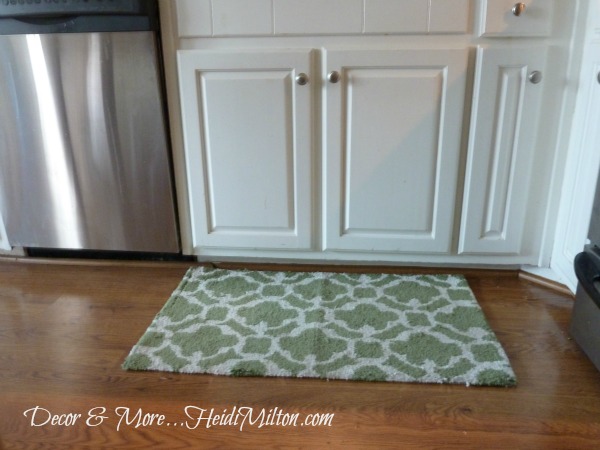 In my defense, my kitchen rug was literally falling apart and I knew a beautiful antique rug wasn't going to be in my budget for quite some time.  But $17.99?  THAT I could do.  By the way, these rugs are still at Target if you want one.  And you're not in the midst of a No Spend Month.
I got cracking on a fun paint project using this color that had been in my box of ASCP samples for a while…
Antibes Green!  It's soooo cute and I can't wait to share!
But in the meantime, here's some fun pops of green I've seen all over Pinterest.
These doors are just magical to me. And then there's this…
I'm loving all the different shades of green in the plate display.
And what about a simple coat of paint?
Everything on these shelves is POPPING against that green!
Or simple throw pillows?
Sometimes just a pop is all you need! Or a small piece of furniture?
I would totally love that little nightstand in one of my bedrooms… maybe my guest room?
And because I can't just limit myself to home decor, I'm loving this outfit…
And this fun Stella & Dot bangle bracelet…
I think she's going to end up on my birthday wish list!
I have a Pinterest board dedicated to emerald green if you want to see more. 🙂
Okay, so now it's your turn! What do you think of emerald green? Would you incorporate it into your decor or wardrobe this year?
Happy Hump Day, friends…