Good Wednesday, friends!  I hope you had a wonderful Valentine's and President's Day weekend!  We're on winter break this week… well, my high school senior is on winter break. 🙂  It's business as usual for the rest of us!  We're weathering the winter chill so I thought I'd share my winter mantel with you today.
After I took down my Christmas mantel, I was craving something very simple and natural.  And that's exactly where my mantel ended up…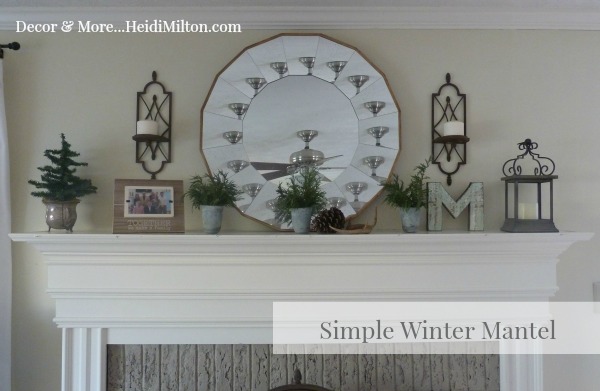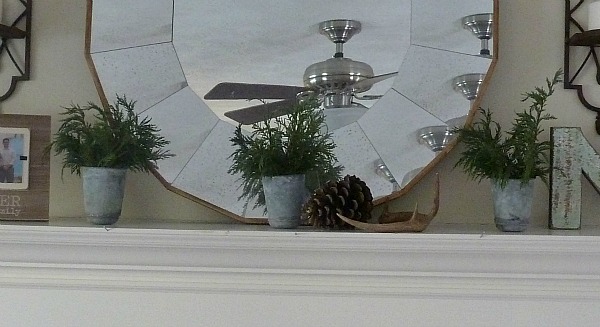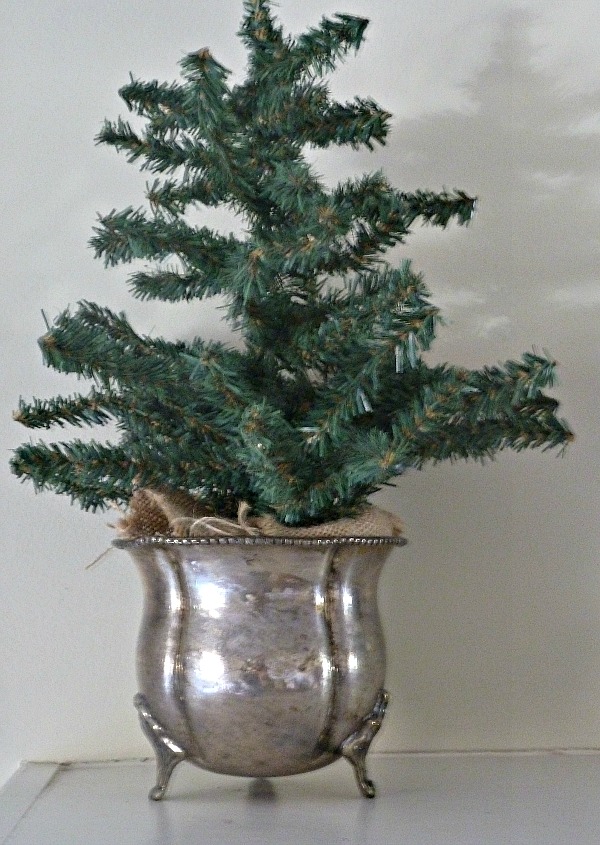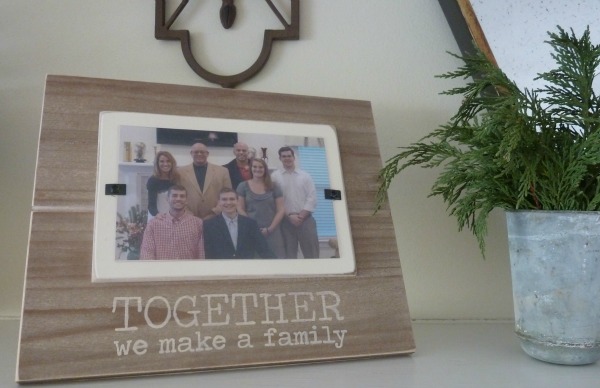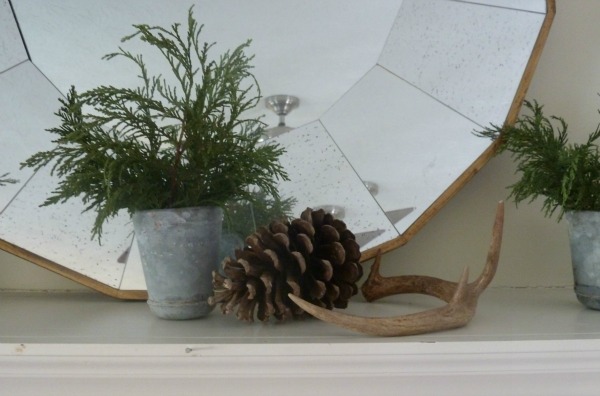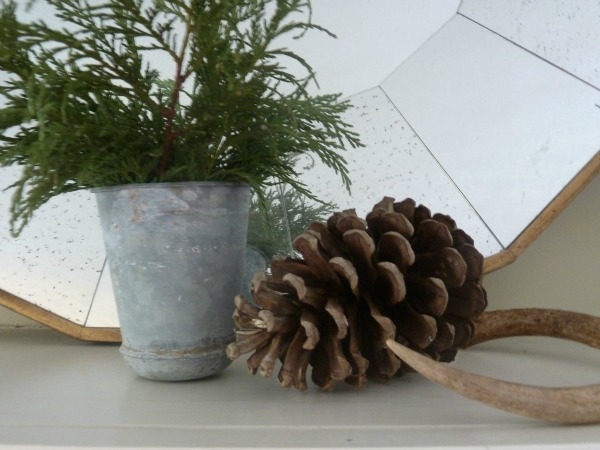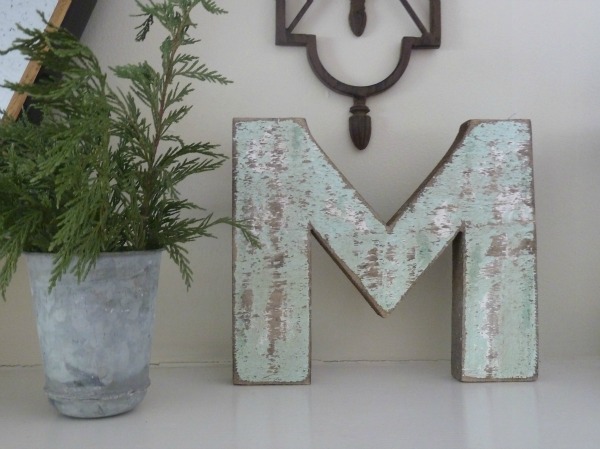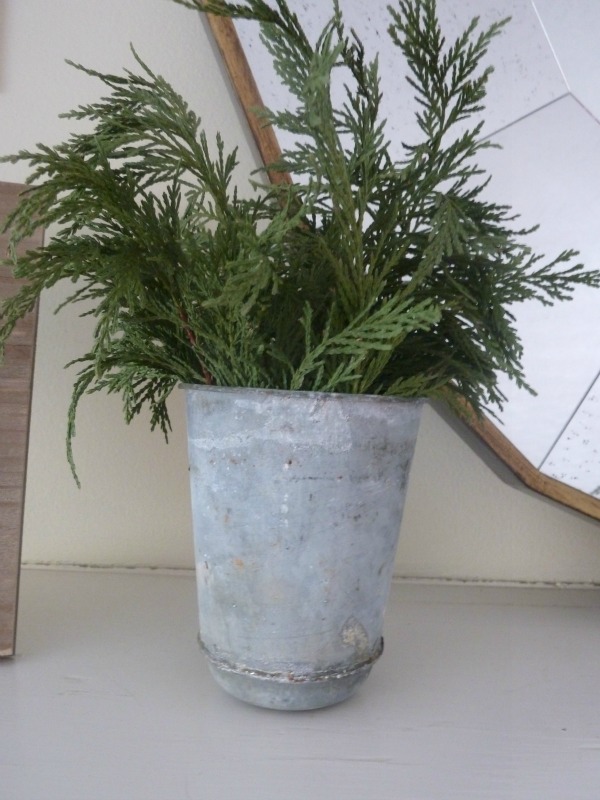 You'll notice I kept the tin bulb cups from my Christmas mantel…  I just love their texture!  And would you believe that is the SAME greenery from two months ago.  I added water for about a month, but have just left them alone and they've dried without losing their gorgeous green.
You might also notice I added a family photo… I don't usually display family pics on the mantel, but the kids gave me that sweet frame for Christmas and I love the wood tone, not to mention the sweet message. 🙂
I originally had a few more pine cones scattered along, but gradually removed all but one and I love the simplicity now.  It will stay this way until I'm craving a touch of spring, which is probably a few weeks away, but who knows??
And now for the sources:
Mirror, Ballard Designs
Sconces, Southern Living at Home
miniature faux pine tree, Target
Silver cache pot, local antique shop
"Together" frame, by Mudpie
Vintage tin bulb cups, Country Living Fair
Leyland cypress greenery, from my yard
pine cone, my yard
shed antler, found on a South Georgia farm
letter M, Hobby Lobby
Lantern, Southern Living at Home
pillar candles, Garden Ridge
Enjoy your Hump Day, everyone!