Nothing says fall like comfort food and today I'm sharing a yummy meatloaf recipe… with a fun twist!
A few weeks ago I was charged with making meatloaf for my church's Wednesday Night Dinner… enough to feed 25-30 people.  In my home, my peeps like a SLAB of meatloaf.  Not a wimpy slice.  So how to figure out how many loaves to make since I'm not a good judge of how far meatloaf will go? 😉
Enter my cupcake pan.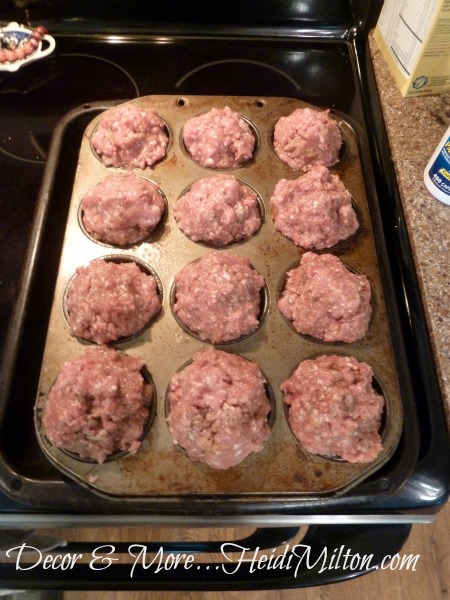 What better way to make sure I had enough servings than to have individual servings of meatloaf ready?
But would it work?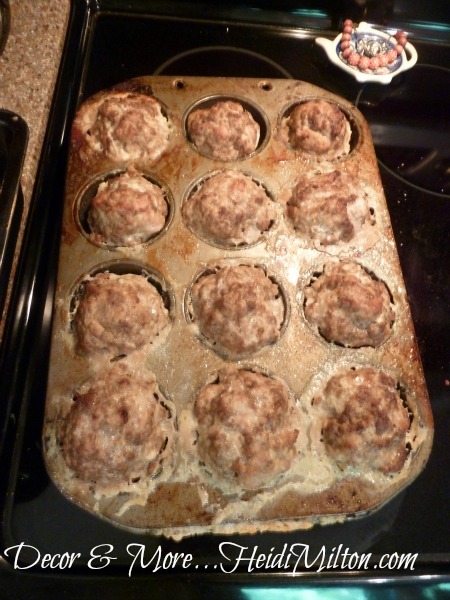 Yes.  But it wasn't pretty. 🙂
I made sure I had a jelly roll pan under my muffin tin to catch any grease that would bubble over, so luckily the mess was contained to the pans.
But, when all was said and done, these meatloaf cupcakes were pretty darn tasty… and easy to serve.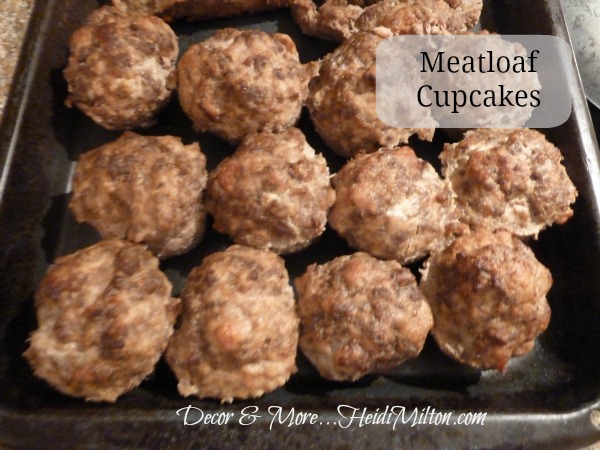 And here is my tasty meatloaf recipe… it's equally as tasty in traditional loaf form!
Tasty Meatloaf
2 lbs lean ground beef
1 lb ground pork
1 egg
1/4 cup skim milk
1 – 1.5 cups bread crumbs
1/4 cup Worchestershire sauce
1 tbsp garlic salt
2 tsp Mrs Dash seasoning
1 tbsp yellow mustard
Combine all ingredients in a large bowl.  I strip off my rings and use my hands for this part to make sure everything is well mixed!  This mixture is enough to make 2 loaves or 18-20 "cupcakes".  I mounded my "cupcakes" so they would be a good serving size.  Bake at 350 (55 minutes for loaves, 40 minutes for "cupcakes").  Drain, let sit for 5 minutes and then serve.  Enjoy!
I also want to share some new Willow House products added to our ongoing Fall Bazaar… and there will be more to come later this month.  This is a great chance to do a little early Christmas shopping!

Remember you can order directly from my website any time!
Hope you all had a good weekend.  Thank you so much for all your sweet and caring comments on Saturday as we remembered sweet Kaely.  They are so very much appreciated.
Have a great week, friends…