Hi gang!  I know we're all in the midst of holiday prep and trying to squeeze in that family time, too.  I know I am!  I'm also still playing around with this incredible website that byAimee.com built for me… and learning as I go!
I'm sharing a family favorite with you today– my Texas Sheet Cake recipe.  I must confess, it's evolved over time and through various family members and friends, so I can't properly declare its origins!  All I know is that— in its current state– it's a well-loved treat around our house, often requested for birthdays and special occasions, and this year taking a place on the dessert buffet for Thanksgiving. 🙂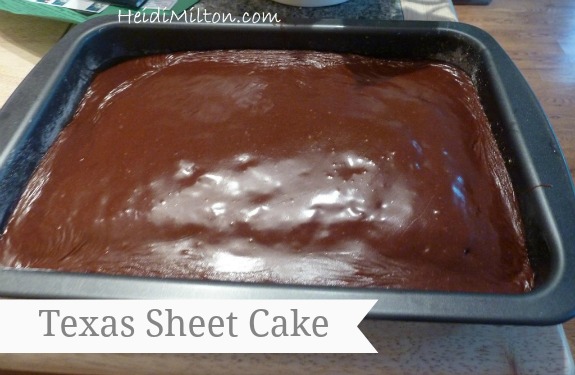 Without further ado, here's what you need:
2 cups flour
1 tsp vanilla
2 cups sugar
1 cup water
2 sticks butter
4 Tablespoons cocoa
2 eggs, lightly beaten
1 teaspoon baking soda
1/2 cup buttermilk
Icing:
1 stick butter
4 Tablespoons cocoa
1/3 cup milk
1 box powdered sugar
1 teaspoon vanilla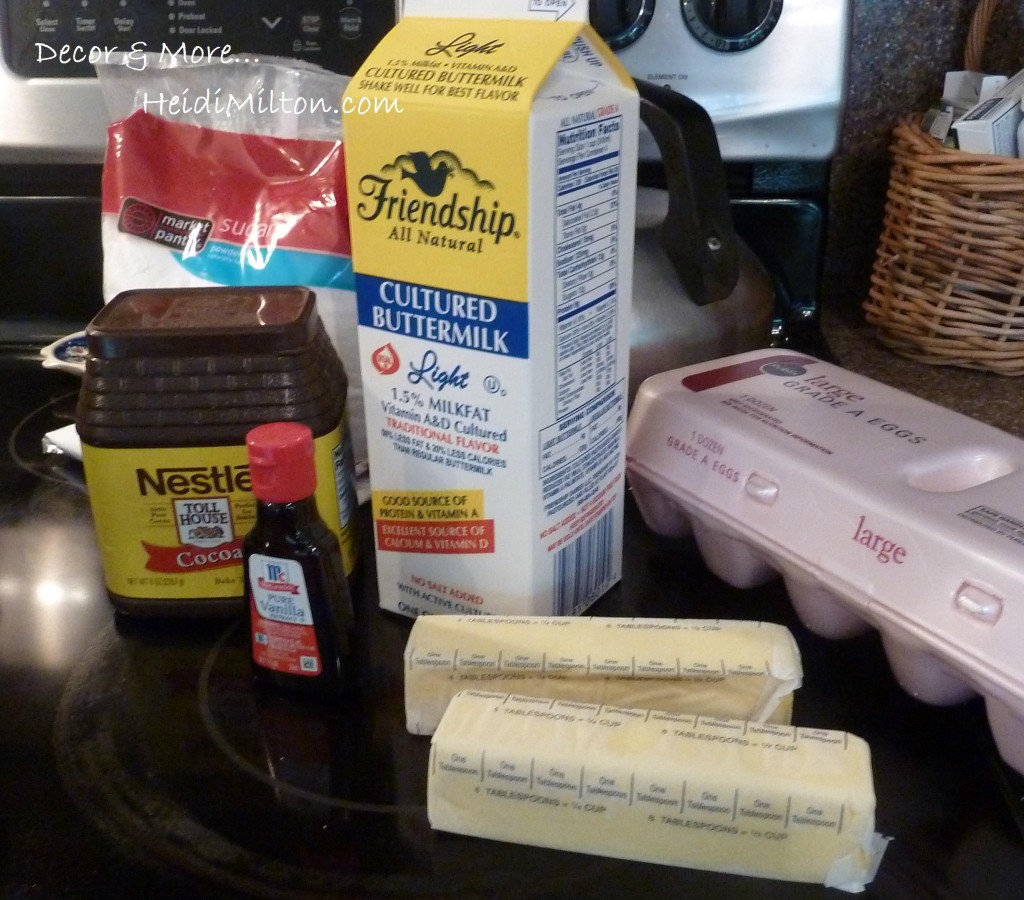 And here's what you do:
Mix together flour, vanilla and sugar. Set
aside. In saucepan combine water, butter and cocoa. Bring to boil, removed from
heat then add dry mixture. Blend well then add eggs. Dissolve soda in
buttermilk then add to mixture. Pour into greased and floured 9 x 13 pan. Bake
at 375 for 25 to 30 minutes.
Icing: Combine icing ingredients to a boil. Add sugar and vanilla. Frost cake
while hot. **I sifted my powder sugar this time, because I noticed some clumps in it– it WILL make your icing clumpy!  I don't always need to do this, just check your powdered sugar! It takes a little longer, but it's worth it!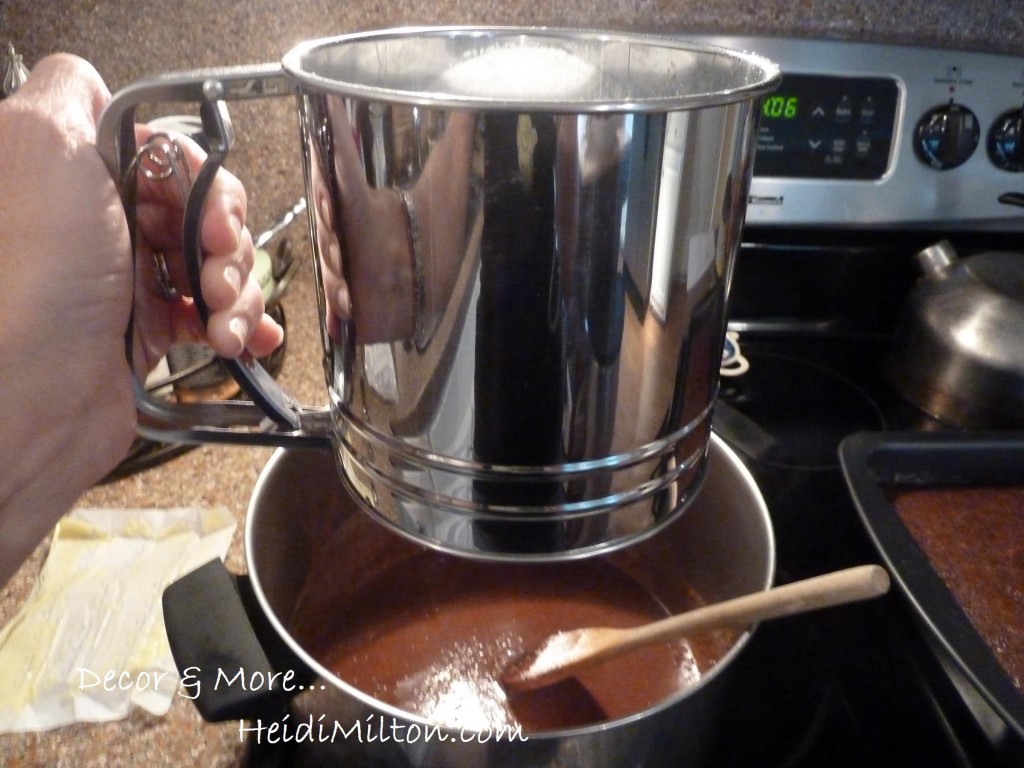 I love that this cake uses a minimum of ingredients and pots and pans!  I use the same saucepan for the cake batter that I use for the icing. You bake and ice the cake in the same pan.  Yay for easy clean-up!!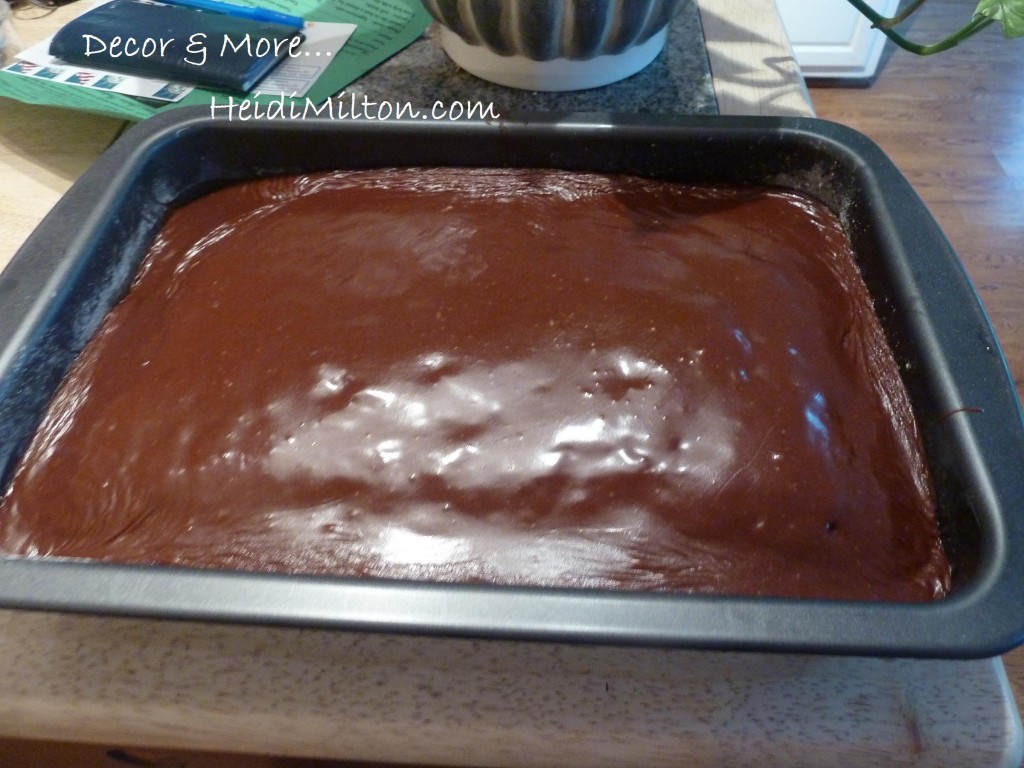 Hope you enjoy this crowd-pleaser.  I, personally, will indulge in this on Friday morning with my coffee.  If there's any left, that is. 🙂
Sharing in these awesome spaces:
Blue Cricket Design's Show & Tell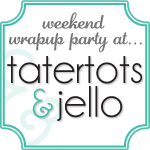 Just Something I Whipped Up at The Girl Creative
Happy Thanksgiving!!