Hi there, friends!  I hope you enjoyed a great weekend – we had wonderful weather here, so I was on a spring cleaning binge.   I was hoping to tackle my front porch but we're still getting lots of pollen here so it's not quite time.  However, it's never too soon to plan so I'll be sharing some inspiration for my spring porch makeover later this week along with some upcoming furniture projects. But today I wanted to share my booth refresh that I did last week.
I pulled out several works of art and wall decor items and plugged in some fresh choices — love a new perspective, don't you?  With an eye to purging around my own home I realized I can part with some pieces that don't really speak to me anymore.  So a few things got scooped up to go in the booth.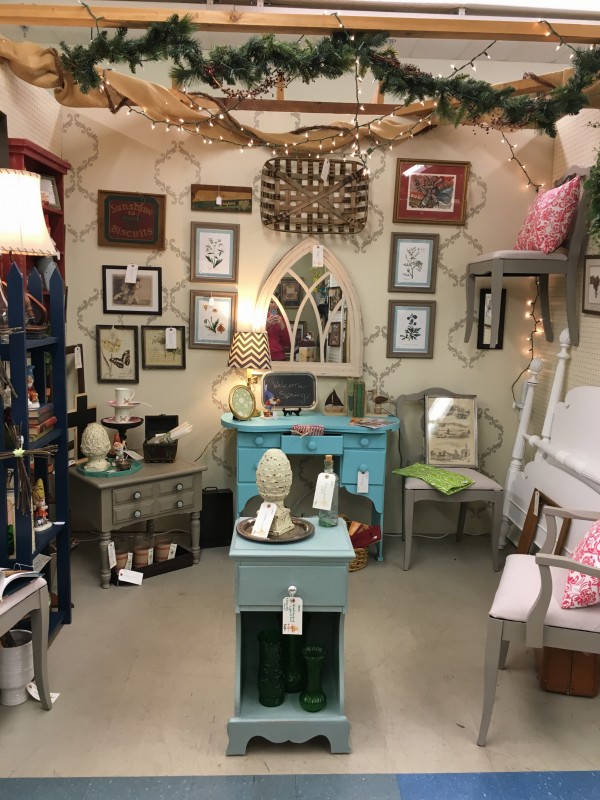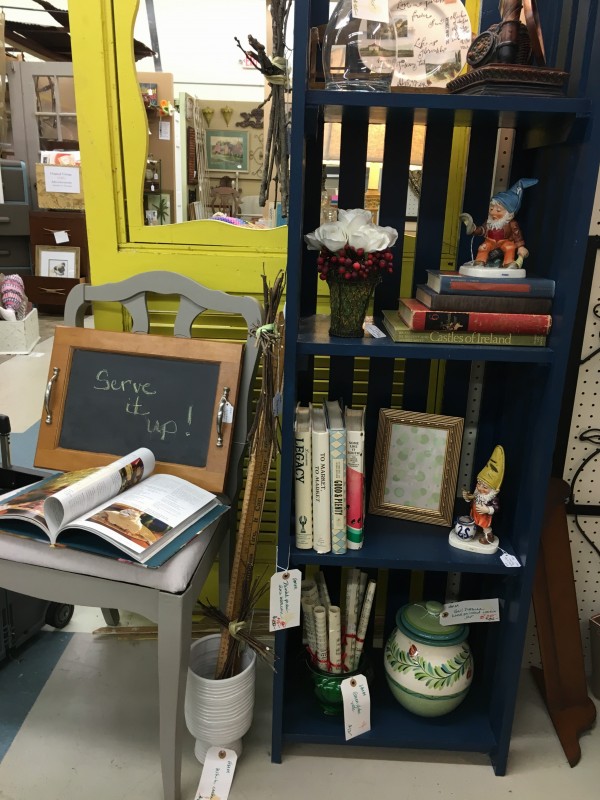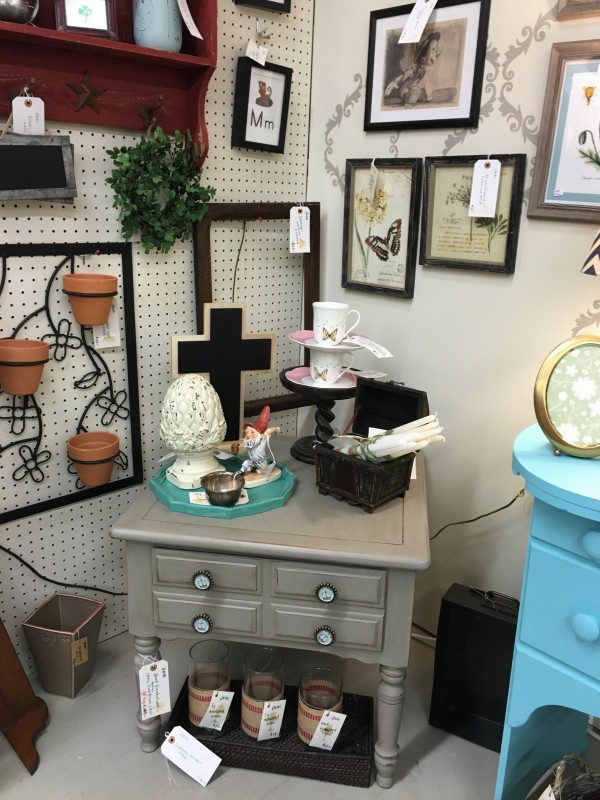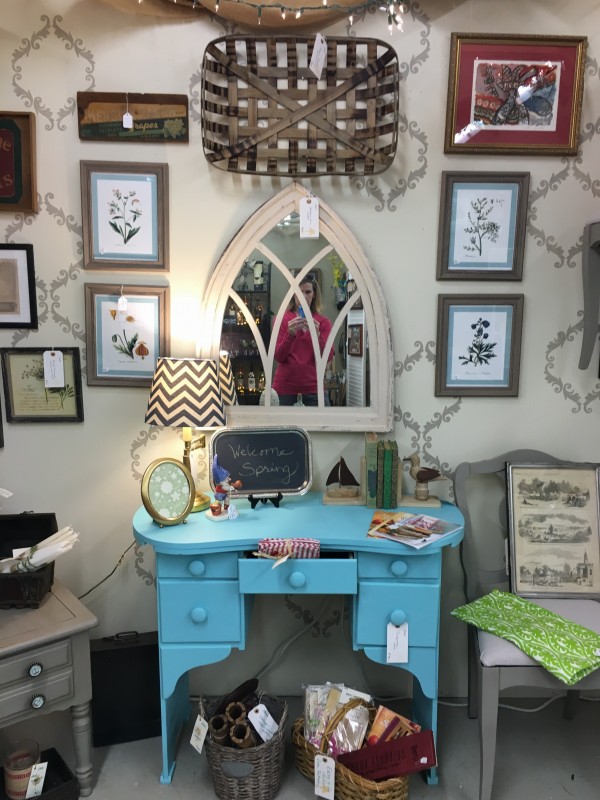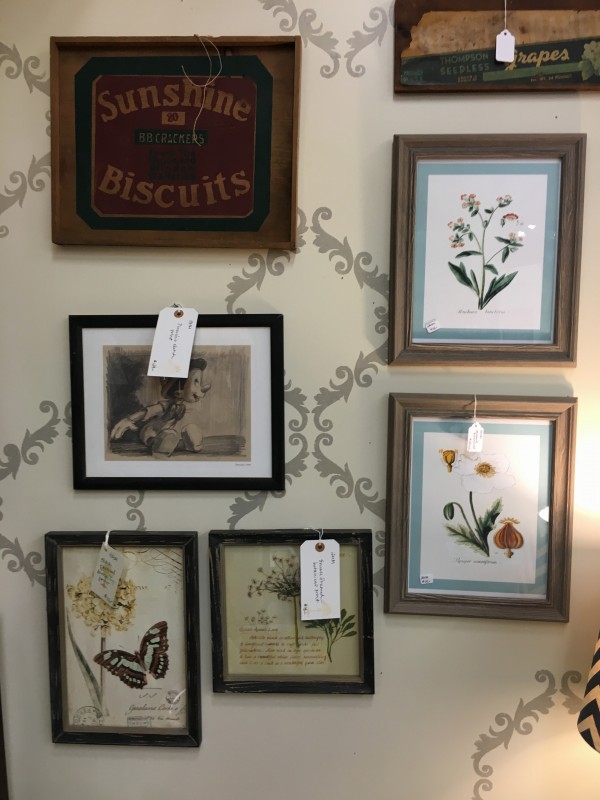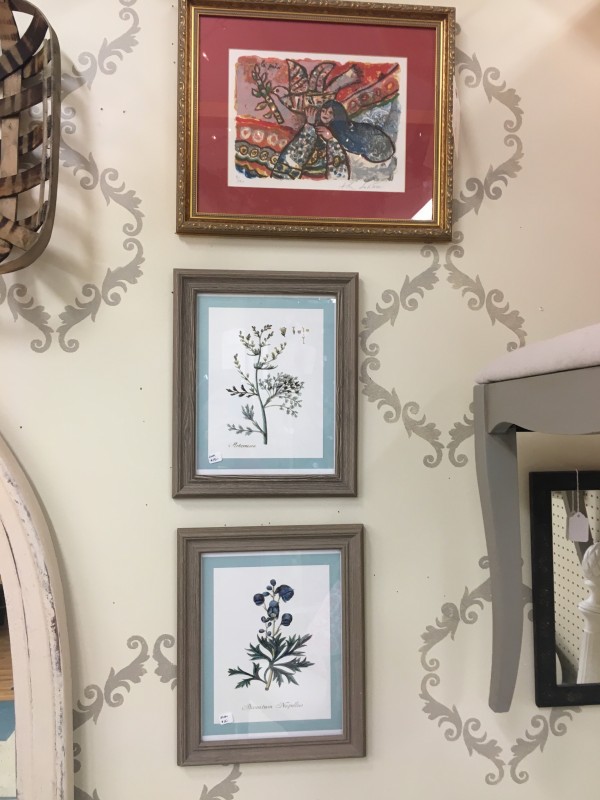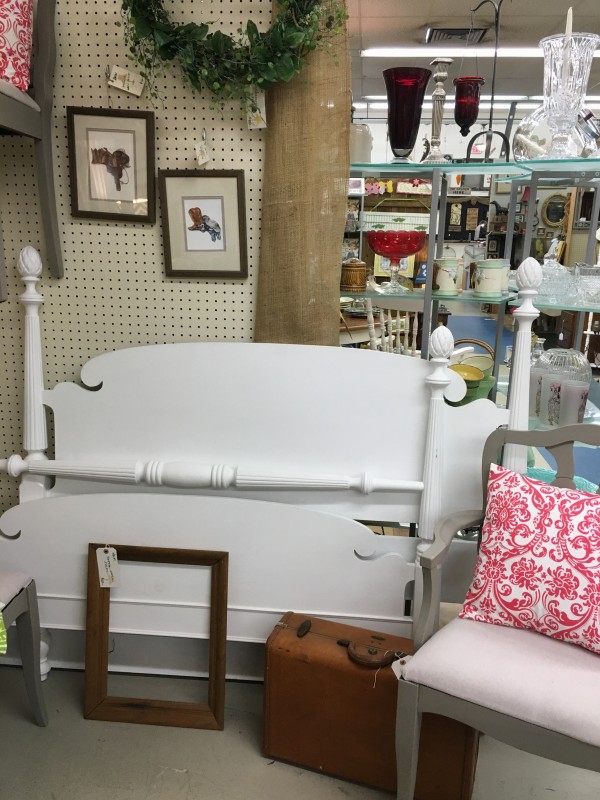 Recognize that bed?  After getting your feedback on stenciling this piece, I agreed with many of you that she was perfect "as is".  So here she is, waiting for her new home. 🙂
I'm still thinking about changing up that back wall — paint a fresh color or cover with fabric?  Thoughts, y'all?
I'm tackling a bunch of Legacy stuff today and plan to get back outside for some fresh air, too.  What's your plan for today?
PS — If you have questions about specific pieces pictured above, ask away in the comments!