Monday?  I have been all off my schedule and routine with our snow days last week, furlough days at the end of the week, and now a holiday.  While I've enjoyed the time off, it hasn't felt like a real 'vacation' so I've bumbled around from project to project, watching the Olympic games way too much, and finding myself a little at loose ends.
And so, on we go… I can't even imagine the mess that my lesson plans will be this week!  #yikes
I did a quick rearrange of my mantel…
With the tulips in my vintage silver pitcher, I'm liking the pop of color!  A full spring revamp will be in order soon, but this has me content for now. 🙂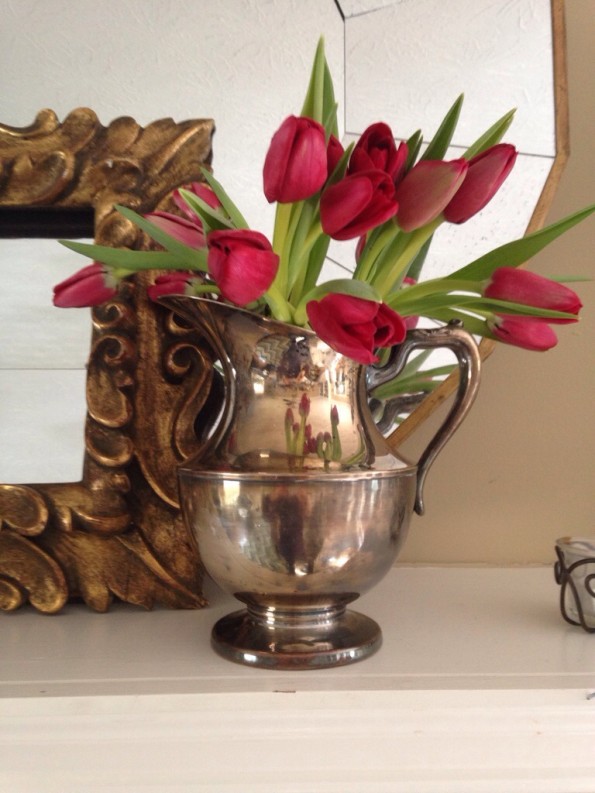 My brass pheasants have a new home and I think they're happy, too.
I broke out my watercolors and did a little dabbling…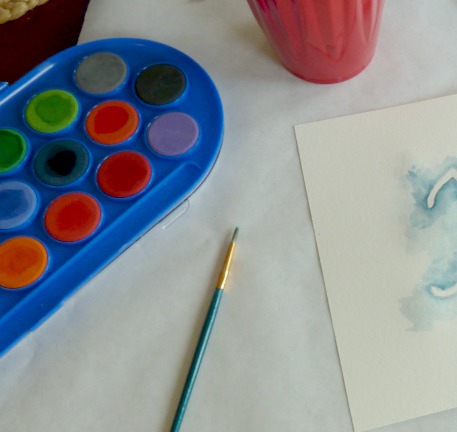 Oh, it was fun!  I'm working on a couple of gallery walls in my home, so my project may just wind up displayed.  Stay tuned!
And I have to share the obligatory snow pics from last week… though I had a house full of teenagers (boys), they are not keen on being photographed, especially not for the blog.  So just enjoy the scenery…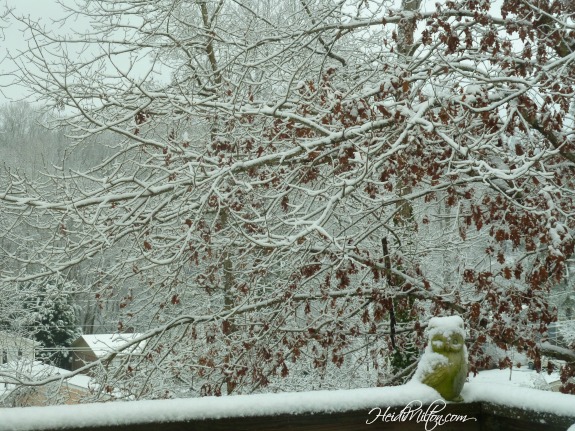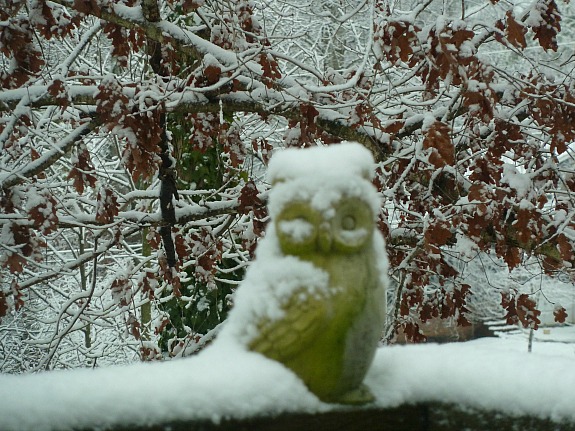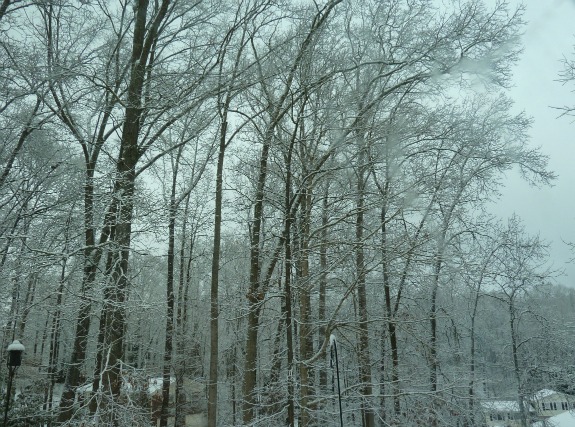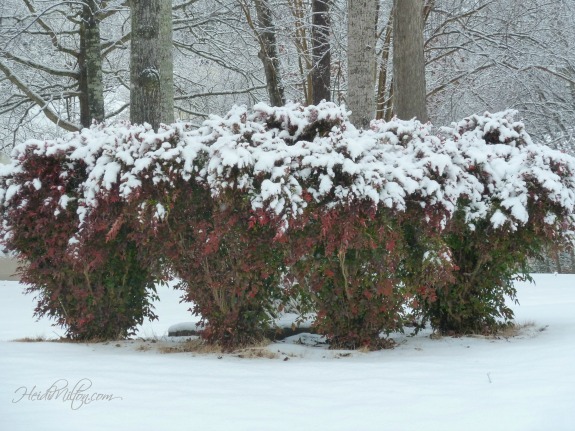 I love the red tipped shrubbery (nandina?) in the snow!
And so today I'm finishing up a furniture project, fitting in a gym workout, and thinking through some items and projects for my booth.   The forecast is for 60+ degrees today, so there may even be some outdoor doings.   Woo hoo!
Enjoy your Monday…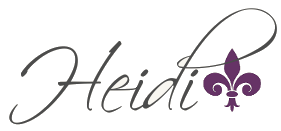 Pin It
&copy Copyright 2014
Heidi
, All rights Reserved. Written For:
Decor & More