I'm in mid-stream on a few projects right now, plus the beginning stages of holiday prep-college kid plus a boomerang stepson coming home for Thanksgiving.  Ever feel like you have a few hundred balls in the air? 🙂  Good thing they're happy balls!
Since I don't have much to share today, how about a little this 'n that?
First of all, on Friday I had the ENORMOUS pleasure of meeting Charity of The Heartfelt Home IRL!  Charity won my Holiday giveaway and since she lives near me (in metro Atlanta terms, that's a pretty broad brush stroke!), we decided to hook up at Woodstock Antiques so I could deliver her prize and we could prowl the booths.  What fun!  And she brought her two adorable daughters along for the ride!  Bad blogger that I am, I totally forgot my camera (though I could've used my iPhone I remembered later).  I had to dash off to a volunteer stint,  but we had about an hour to get acquainted and treasure hunt.  She is beautiful inside and out! And she's got a ton of balls in the air herself.  If you haven't visited her blog, I urge you to.  She feeds the mind, creative spirit, and soul over at The Heartfelt Home. 🙂
Saturday was my catch-up-in-the-yard day.  And I mean all. day.  We've been out of town so much lately and so busy with the kids when we've been IN town, the yard was seriously neglected.  My hubs tried to help out before he left for opening weekend of deer season, but of course, a rain storm blew through after he'd mowed and cleaned up the front yard, so it was once again covered with leaves, before he even pulled out of the driveway.  In the midst of trimming trees and shrubs, raking up debris and leaves, and planting pansies (finally!), I snagged a couple of branches off one of my Japanese maples.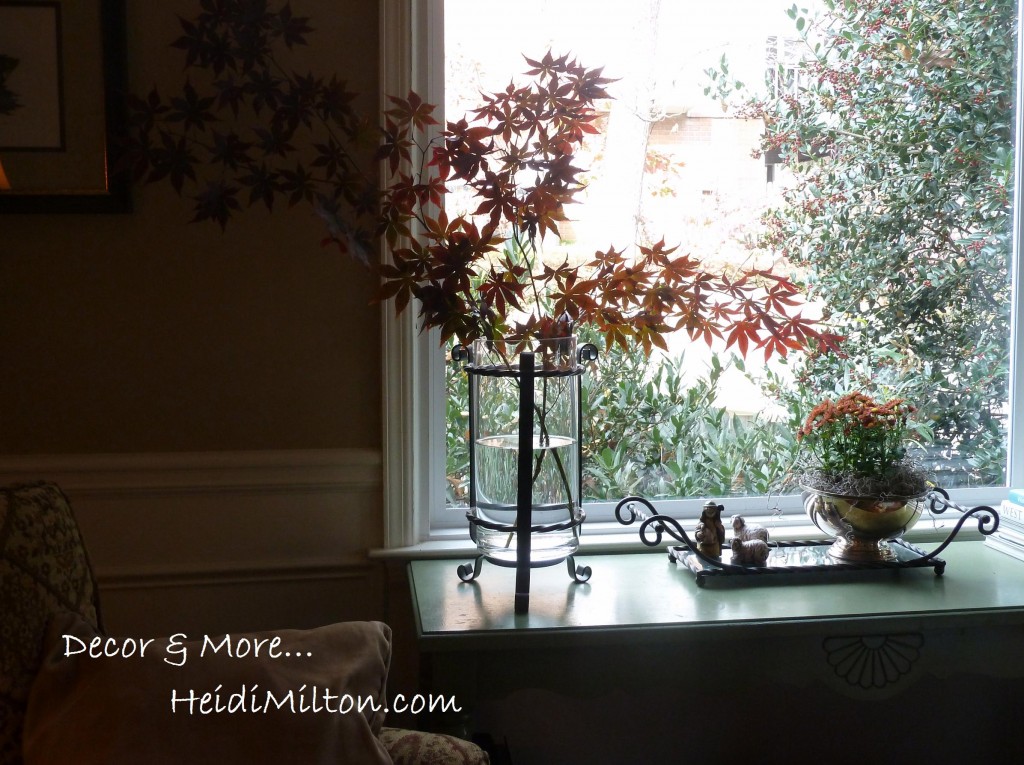 Oh my gosh!  Do they look right at home or what?  I've always loved the way they turn brilliant burgundy in the fall, and then when they leaf out in the spring, they're brilliant red.  The branches have such a graceful quality, too.  These Japanese maples are special to me.  My first Mother's Day in this house back in 1999, I received three to plant– one for each child.  They're my most favorite thing about my yard. 🙂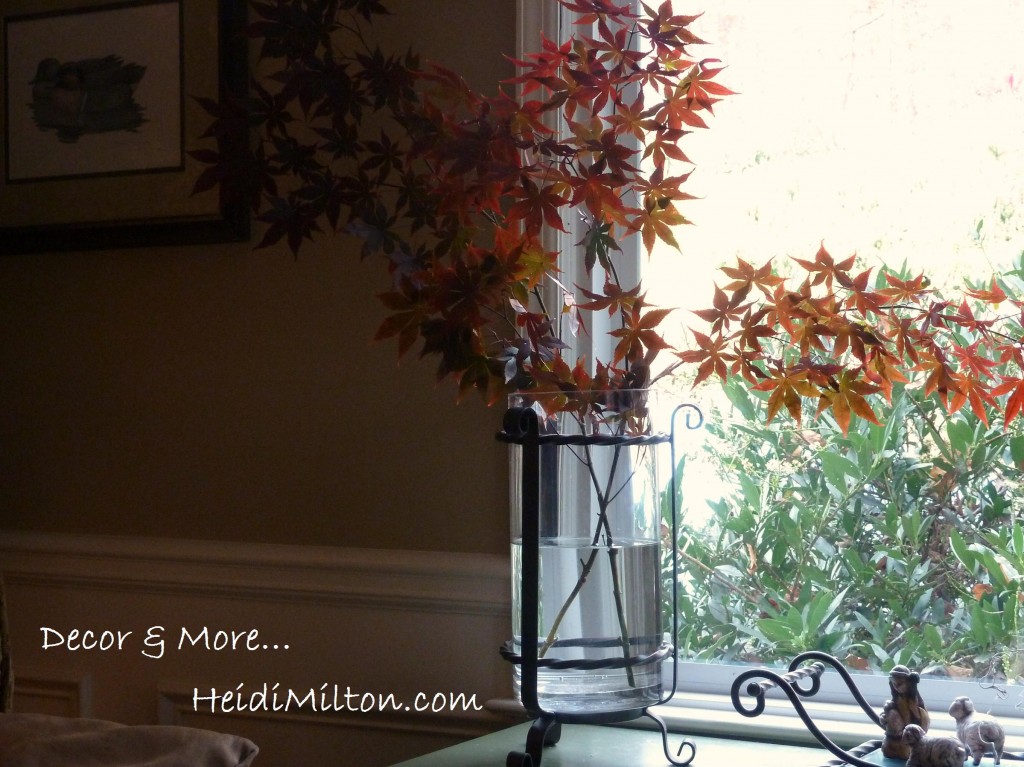 Sorry for the glare in these photos– I tried to auto correct but it's not my strong suit!  The angle of the afternoon sun off my driveway makes these a challenge!  Anyway, we'll enjoy these lovelies for about a week or so. How's that for some simple fall decor?
Sunday, in between church and finishing up housework/yardwork, I tackled my garage sale lanterns I scored for $1.50.  Remember these?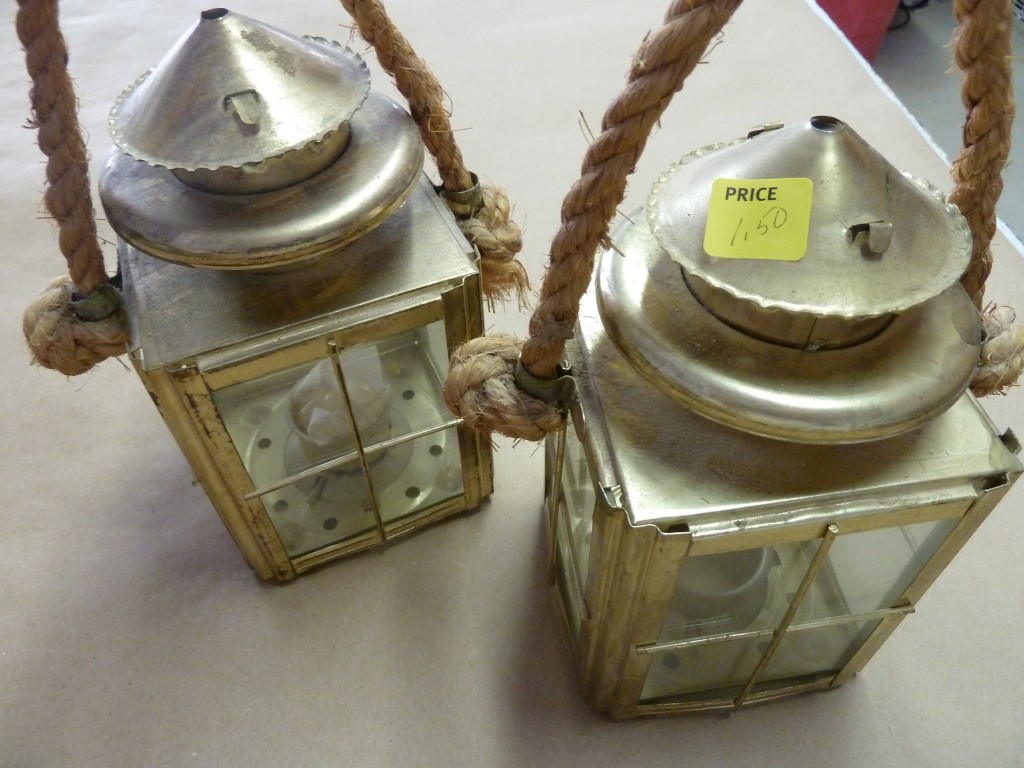 I plan to create new handles for them since the rope was stained and stiff and I originally planned to spray paint them.  But when I began the clean up process, it became clear that spray painting would be no quick and easy fix.  The metal is on the thin side and there is no way to remove or easily cover the glass.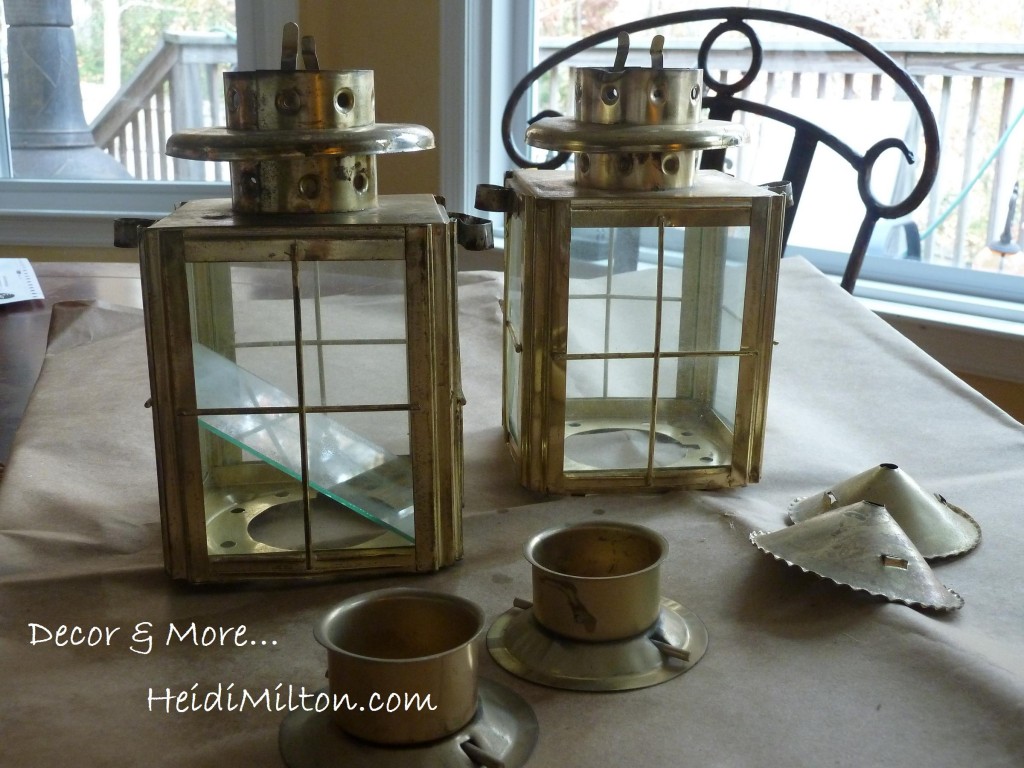 After I cleaned them up with a damp rag, the wheels started turning.  Enter an old standby that was lurking in my laundry room cabinet.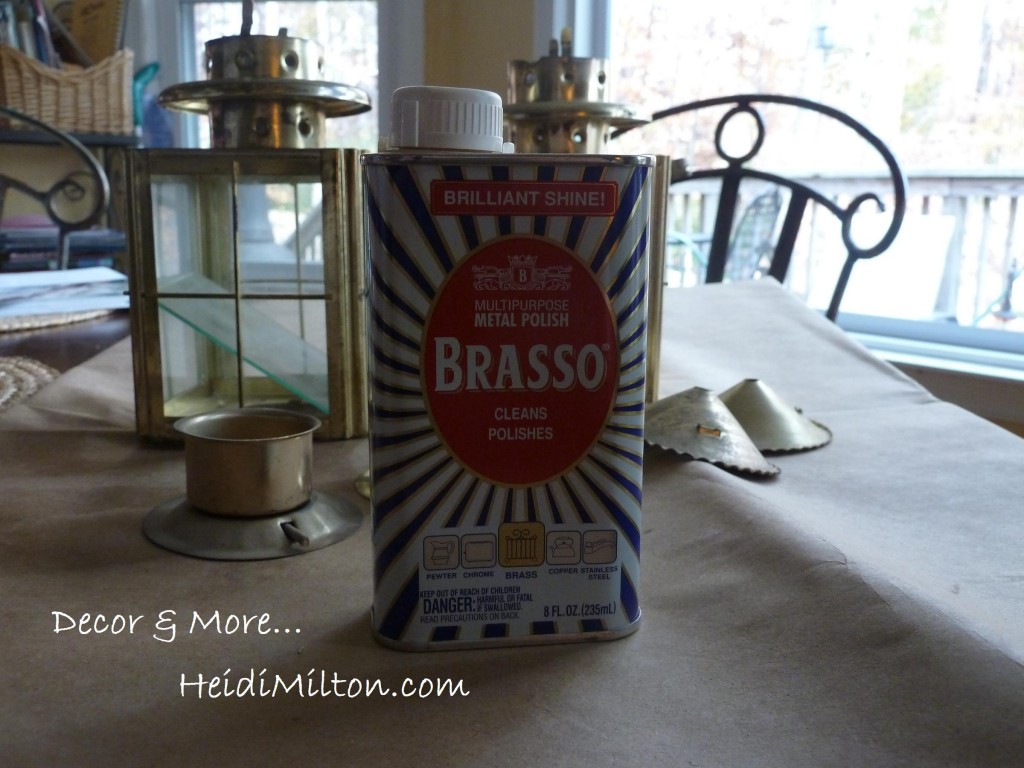 Stay tuned!
Has that ever happened to you?  You envision a project one way and then switch gears once you've gotten started?  Gotta love the creative juices. 🙂
Exciting stuff coming up this week, gang– yet another giveaway!  This is a joint giveaway with a very special gal that does beautiful work.  Tune in Wednesday for the details!
Linking Up!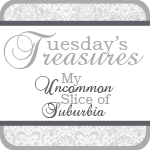 So how did you spend your weekend?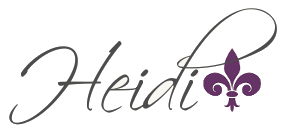 &copy Copyright
Heidi
, All rights Reserved. Written For:
Decor & More