Well, I unintentionally went MIA for a week! There was lots of doings but I couldn't quite sit down to share until now… hope you don't mind!
Last week, I was consumed with doing something I have never ever done. At least not for myself.
I bought a car.
My 14 year old Expedition is on it's last legs, and after about two years of knowing this day was coming, it was time to make a change. And I agonized. Y'all. I did research and drove several options. And agonized. You see… I don't care about cars. I just want it to look nice and be reliable. And have heated leather seats. That's it. You can imagine how overwhelming it all was. Add that it needed to be gently used and fall into a very small budget and I was a wrung out mess.
I got lucky. A friend's wife had just upgraded and needed to sell her car. They graciously let me drive it for a few days and then off to our mechanic it went for inspection. When our guy said: "you need to buy this car" it was a done deal.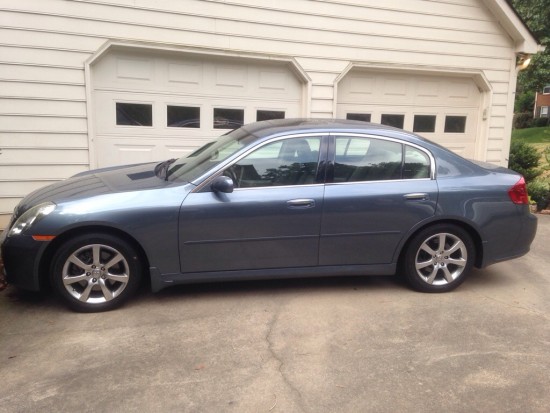 And I've gone from a major "mom" car with third row seating and terrible gas mileage to a much sportier, smaller ride.
And I'm liking it. Hope it lasts me another 14 years!
We hit the road for a quick weekend with my in-laws and I got some peace and quiet by their pool overlooking the golf course. I could seriously get used to that!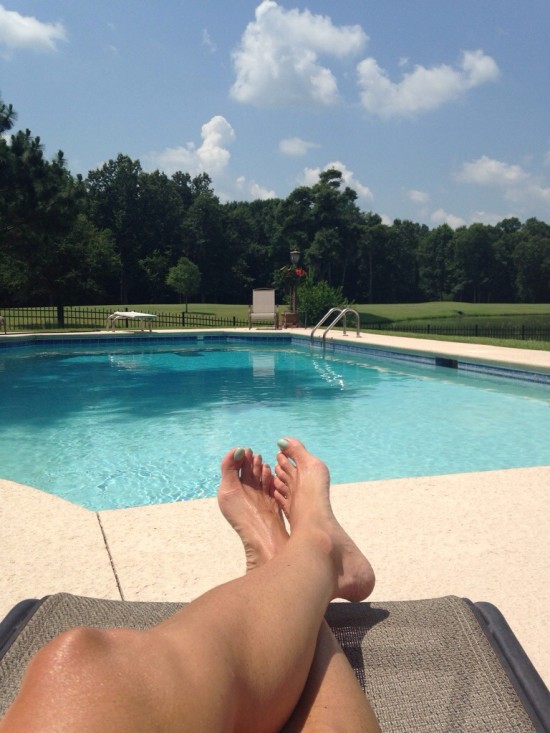 This week, my peeps are at the beach with their dad and I've been working on this little project…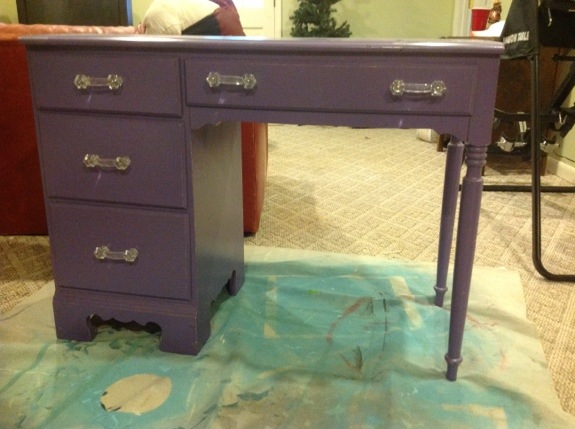 This was my daughter's desk and she's getting a little facelift!
And watching hours of my newest HGTV obsession.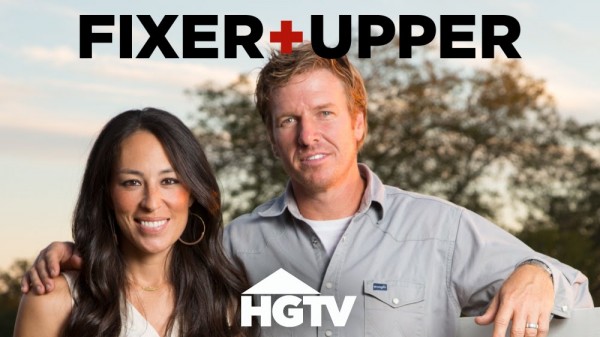 This show hits all the right notes for me… set in Texas (my homeland), cute handy couple with adorable kids that renovate old homes, and SHE has an amazing sense of style. I just might be a little homesick. And I just might want to be friends with Joanna. Or let her work on my house.
In other news, I finally finished The One and Only.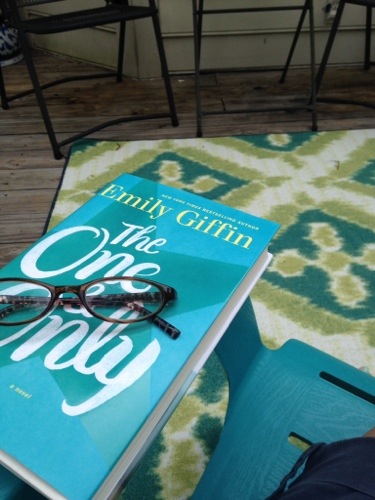 I'm such a big fan of Emily Giffin, but this book wasn't my favorite. It just didn't dig deep enough into a couple of issues — May/December romance and domestic abuse. I kinda felt like she missed an opportunity to be more substantive. And though I know this is chick lit and most chick lit isn't substantive by nature, I think this one should have been. I would also have liked to see a braver ending. All in all, I liked it, but didn't love it. If you've read it or are reading it, I'd love to hear your thoughts!
So I'm ready to tackle a new read! Not sure what I'll choose, but I've flagged a few from Modern Mrs. Darcy. Do you read her blog? If you're a "bookish" sort, I highly recommend her! She does reviews, lists of good reads for all ages, and I especially enjoy her Literary Matchmaking posts — she takes a loved book, a hated book, and the most recently read book of a reader and makes suggestions for what to read next! Just a fun place on the old world wide web. I'll let you know what I decide to tackle next…
I also just penned a post for Mohawk Homescapes on re-imagining your home office space…has me thinking about some more tweaking in the Mom Cave. Click HERE to read the post.
I'll have a fun Fourth of July dessert to share with you tomorrow so stay tuned! And now, back to my "to do" list!