My school year is rapidly drawing to a close (how did THAT happen??!) and soon I'll be welcoming both the college one and our oldest back into the fold — busy times afoot around here!  And I lost a little ground battling that nasty head cold last week and through much of my weekend.
Hence, this post. 🙂
During my latest thrifting adventure, I stumbled on these old alphabet flash cards.   A couple of the cards were missing, but I thought how cute they would be framed for a child's room.  I already had a trip to IKEA on my radar, so I snagged several of these Ribba frames for $1.99 and framed up a few to put in my booth.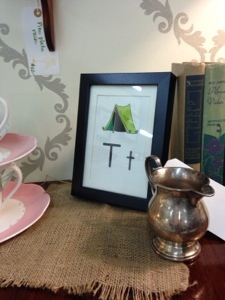 Always so fun to have something fresh and new in that space… speaking of which, it's been refreshed a bit and I was able to get a better shot of the shabby chic bed…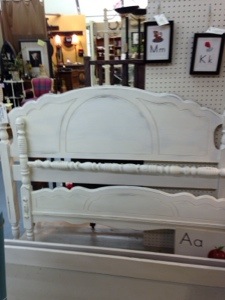 As for the rest of those flash cards, I have a super fun project in mind, so stay tuned…
On Saturday, I posted over at Fancy Little Things about some Green Decorating inspiration.  Have you noticed how simple it is to think "green" these days when it comes to our homes?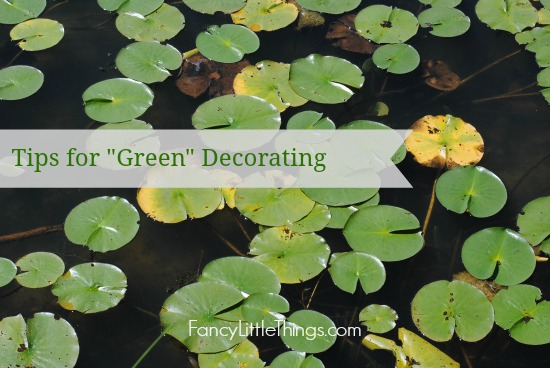 Click HERE to read the post.
I'm still reading Rhinestone Jesus, but will be finished today.  Y'all.  I've savored this book in such an amazing way… God's timing is perfect and it was no accident that this book review opportunity came my way.  Come back tomorrow for my full review and something super fun!!
I shipped this fun care package off to the winner of my Happy Birthday Giveaway, Heidi at Heidi Reads.  She has such a sweet bookish blog (don't you love the name??)  and we're clearly kindred spirits since the word she chose for her watercolor word art was "read."  🙂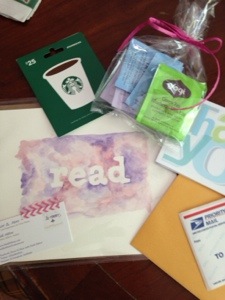 Yesterday I posted over at Mohawk Homescapes about small garden spaces.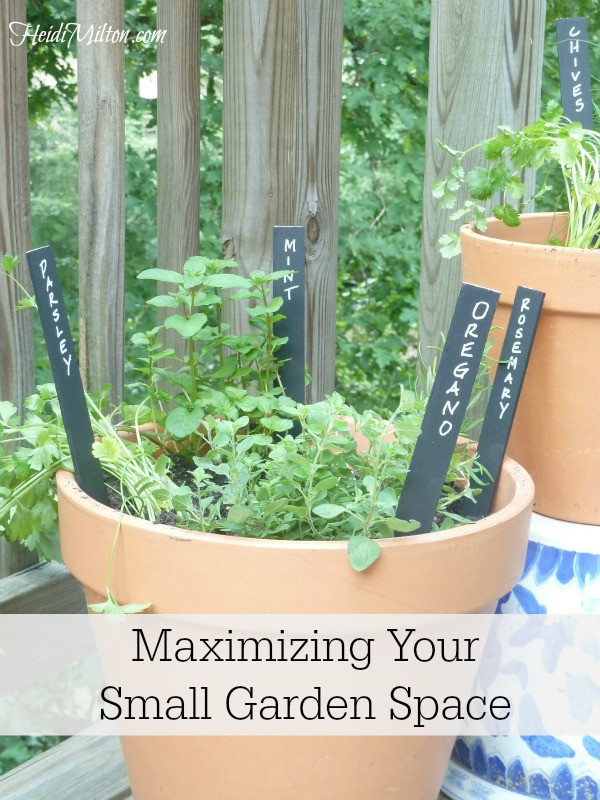 Click HERE to read the whole post.  I just love container gardening and this idea has me wanting to hang planters on my deck.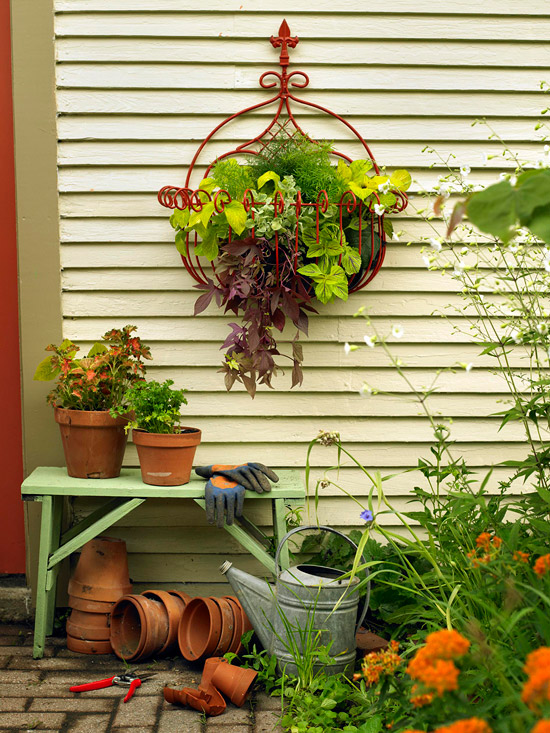 source
And add a chippy bench with stacks of terracotta pots and an old watering can… just sayin'. 🙂
I came across this fun project from a couple of springs ago and think I'll do a couple more of these for gifts…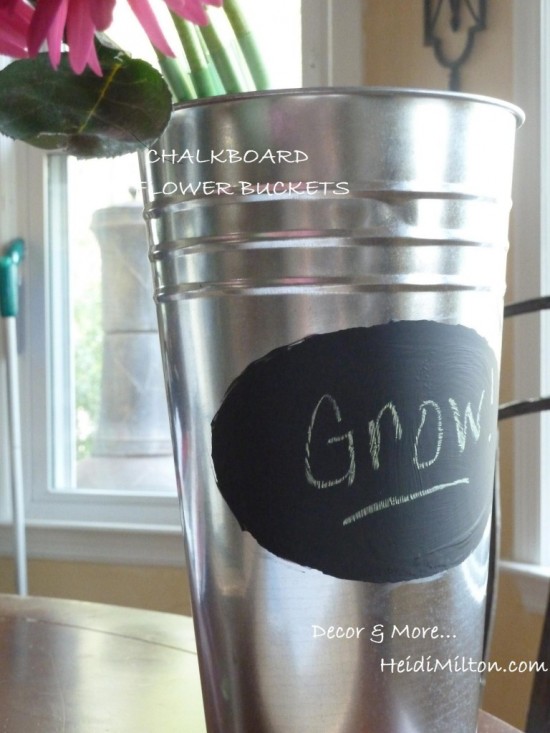 Click HERE for the full tutorial.  Easy peasy teacher gift or sweet housewarming gift.
So, you see, I HAVE been busy, just not much in the DIY department.  Look for that to change as I'm getting ready for my Mom's Tea at school and I have a new idea rolling around in my head.  You know how that goes…
Enjoy your Tuesday, y'all!