Hello, dear friends and Happy September!?! Once again, I did not intend to be gone for a while, but — WHEW!  We've got our school year at Legacy up and running and life just got away from me for a bit there. 🙂  And all of a sudden, here we are — September!
I'm clinging to summer still — I feel like I didn't really have a "summer" with all the hoopla of listing/selling/moving/trying to settle/ramping up for a new school year.  It was just back-to-back stuff and other than a couple of lucky weekends at the lake we had very little downtime.  And I just couldn't bring myself to write at the same time.  I've always journaled and written bits and pieces, but truthfully?  The words had dried up for a while.   And while I missed being here, I am just now feeling the words coming back a little.  Sometimes life leaves you raw and a bit ragged and you (*I*) just want to hole up and sleep and read some and watch mindless TV in your spare moments.  That's been me… but life and duty call and so I've dusted myself off and limped back into my work, hoping my energy and zeal will rebound as they always do.  In the meantime, I'm just trying to be kind to myself.
That's just a little *real* talk and it kinda feels good to put that out there.  When you're always viewed as the Positive Person there's pressure to NOT admit you're not feeling quite so Positive — for whatever reason.
So just a little life update for you today and then I have a backlog of drafted posts that I'll be finishing and sharing over the next few weeks — all good stuff.  And couldn't we ALL use GOOD STUFF right now? 😉
Speaking of good stuff — did I mention that we became grandparents this summer??!  My stepson and his gorgeous other half welcomed a baby girl into our world and we're completely smitten.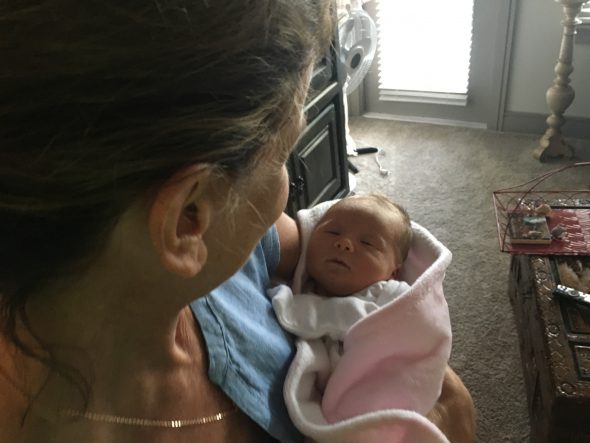 They live out of state and so we are grateful for smart phones and social media!  We get to "see" her often this way, but of course are planning on more road trips than ever!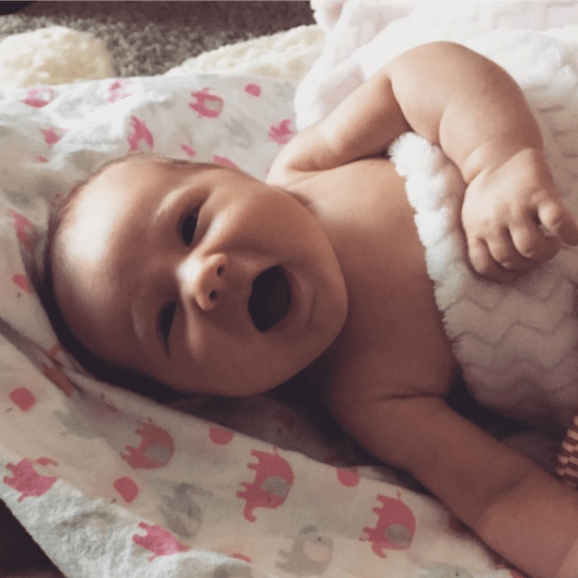 As I mentioned, our school year at Legacy is well underway and I am SO blessed by our precious families this year!  My desire to solidify our community is being realized before my eyes and I am so lucky to love on these precious kiddos and families.  We've got several exciting things coming up so I'm busy prepping for those while just enjoying the day to day flow of the school, too.  I was able to hire a part-time assistant this year that I also call "friend" and she's been such a blessing!  I continue to be amazed at the way God is working through this school.  What a joy!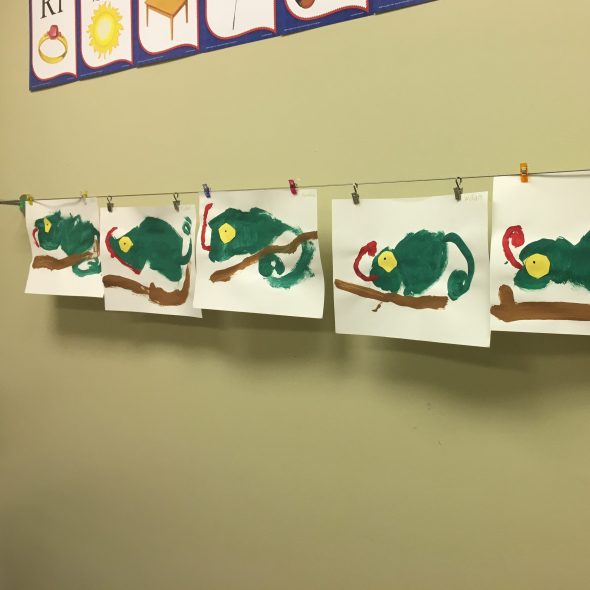 We're still getting settled in our new place, if you can believe that?  It's been harder than I thought it would be — going to a much smaller space, with so much in storage.  Add to that we had a revolving door of college and grad school kids camping out with us all summer so the hubs and I are just now figuring out how we want our space to be, what's working and what won't.  Plus, I have a golden opportunity for a "style reboot" so I'm being very deliberate in my choices (Yay for fresh looks!).  Anyhoo, I'll have a couple of spaces finished later this month so I'll be ready to share a bit more. In the meantime, I'll be sharing a few peeks over on Instagram…like this one.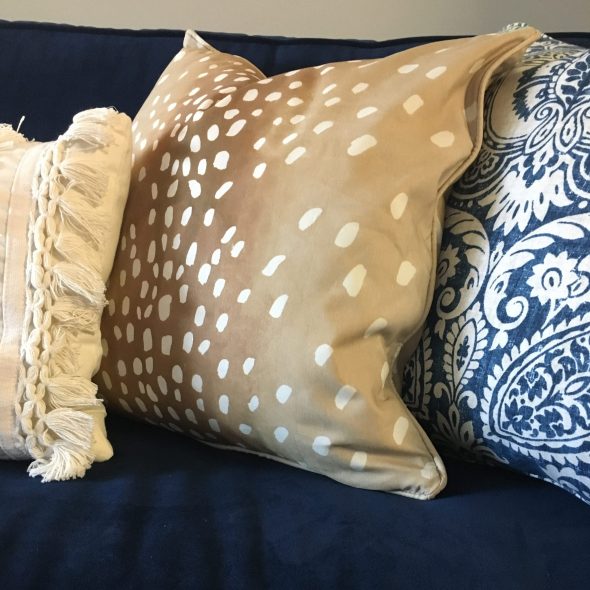 Lastly, you know my heart belongs to Texas.  And I am so heartbroken by the flooding and storm damages that have displaced thousands and uprooted lives and livelihoods all over southeast Texas.  I have friends and family in those areas, and while, thankfully, no one was physically harmed, several will be dealing with the aftermath of lost homes and belongings and businesses.  I feel so helpless in so many ways and also called to dive in and help.  Legacy is holding a Diaper Drive this week, collecting diapers and donations to be sent to the Texas Diaper Bank for starters.  But we will also be exploring ways to help over the longer haul, whether it's refurbishing classrooms or teaching supplies, rebuilding school or public libraries, or the like.  God calls us all to love our neighbors and we intend to love them well while they pick up the pieces.  How are you helping?  I would love it if you would share in the comments!
Friends, I have much to catch up on around here!  But I hope September finds you well and embracing all the things that a new month, a new school year, and a changing season bring your way!  Just typing this post has re-energized me a bit so THANK YOU for reading!  I'll see you here on Friday for a new Five on Friday!
Have a wonderful week!  xoxo H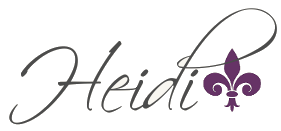 Save
Save
Save