An unusual post, since I don't normally post on the weekends, but this weekend is special… tomorrow is the beginning of the story with the discovery of the empty tomb.
But what about the day in between?  In between that awful day when He was hung upon the cross and the day He rose?  Two years ago I penned a post on my personal and family blog about just that, and I thought I would share those thoughts with you today…
That was her baby on the cross.  He that she carried for nine months, He that she swaddled and nursed, and watched in awe as he grew into his pre-ordained destiny.  That was her boy that they mocked. And beat. And humiliated. And nailed to the cross. Her baby, her boy.
Since the day that I became a mother 18 years ago, Good Friday has never been the same.  The day went from somber observation of Christ's flogging, humiliation, and crucifixion to a day when I can't escape a mother's anguish watching her son's suffering.  We shouldn't escape it.  It's part of the story.
Our sons, they make missteps.  They sin.  They make hasty errors in judgement.  They lie sometimes. They give into temptation.
Her son was blameless.  Her son suffered to pay for the sins of ours…for all of broken humanity.
Did she know?  On that terrible Friday, when the skies darkened and the earth shook and the fabric was torn in two, did she know that He was suffering and dying to redeem us?
Would that knowledge have erased her mother's pain? Did her faith in the Lord mitigate her pain?
Did she sleep a wink that night? Or did she see him there ~ on the cross ~ every time she closed her eyes?  And on the Next Day, the Day In Between, what images were burned into her heart?
His hands, nails driven through.
So that we may see hands holding pizza slices, shooting basketballs, working game controllers.
His arms outstretched against the wood.
So that we may see arms swinging baseball bats, elbowing siblings in the back seat, pushing lawn mowers.
His head bloody and bowed under the weight of earthly pain and a crown of thorns.
So that we may see heads crowded together over a container of tadpoles, thrown back in laughter, resting against the sofa pillows during a tv show, dripping sweat during a pick-up basketball game.
His legs, sinewy and too heavy, making every breath one closer to his last.
So that we may see legs running down the soccer field, jiggling with pent up energy under the lunch table, dangling off the edge of a dock, growing by the minute it seems.
His feet, filthy and pierced, just out of her reach.
So that we may see feet shoved into barely fitting flip flops, crossed on top of the coffee table, wet and muddy from trudging through the creek on an adventure.
His body, battered, limp, lifeless.
So that we may see eyes lit up with joy, young bodies around our dinner table, playing fetch with the dog, piling onto living room furniture.
We may see all of these and know that her mother's suffering and HIS was to redeem us and ours.
Today, on the Day After, on this Day In Between, think of her: Mother Mary who watched the dawn, now without her child.  And begin your List of Gifts.
***
Two years ago when I wrote this, I had embarked on a journey to list One Thousand Gifts.  It was a Lenten practice at that time, that I have continued… this morning, I listed Gift #6019.  And in the spirit of sharing, I invite you to dive into Ann Voskamp's book, if you haven't yet.  You will be changed.

Easter blessings to you all!
My Happy Birthday Giveaway closes at midnight tonight…just a reminder. 🙂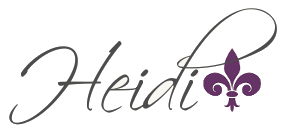 Pin It
&copy Copyright
Heidi
, All rights Reserved. Written For:
Decor & More