Well, here we are at the beginning of FEBRUARY!  Goodness last month got a bit away from me!  But I did manage to finish three books as part of my personal goal to read more books this year.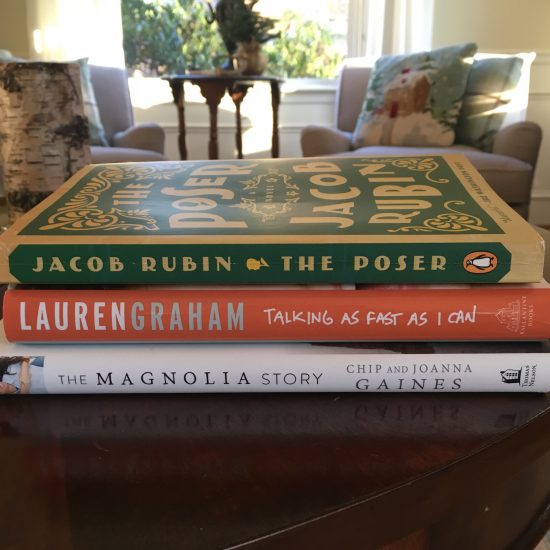 I started off with The Magnolia Story.  This was such a sweet and easy to read memoir — if you're a fan of Chip and Jo I recommend it.  I found the back and forth between their two points of view charming;  you feel like you're in a real conversation with them.  I also was fascinated by Chip's work ethic and business acumen.  He comes across as a goof on the show, but is actually quite the business mind.  They're grounded by their commitment to their family and their faith and that's what I enjoyed most about the book.  It's easy to pick up and put down, too, if you need one of those for your bedside table. 🙂

I then charged into Lauren Graham's Talking Just as Fast as I Can.  After binge watching Gilmore Girls over the holidays, I found this a fun read.  She chronicles her struggles as an actress, all with her characteristic humor, and offers up some behind-the-scenes goodness from Gilmore Girls, Parenthood, and Gilmore Girls: A Year in the Life.  I like her breezy writing style and thoroughly enjoyed this one.  If you need something light-hearted, this is your read.
In the midst of those two, I read The Poser by Jacob Rubin.  This was my book club's pick for January and frankly is one I would never have picked up on my own.  It's a curious tale of a young man who impersonates others to the point that he has next to no identity of his own.  Unfortunately I missed the discussion on this one, but I'm sure it was spirited.  I ended up finishing it but not enjoying it — it was strange and dark and I felt like I was watching a train wreck and couldn't look away.  It's a relatively quick read so I was glad I hadn't invested much time.
So my reading goal for the new year is off to a good start!  Next week I'll be sharing my list of books I'd like to read.  What have you been reading lately?  Please share in the comments!
*The Amazon links in the post are affilliate links;  you don't pay any more for your purchase but I do earn a small commission.  Thank you for your support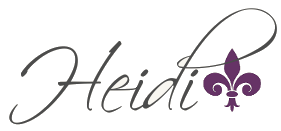 Save
Save