It's been a while since I did one of these and since I'm still a bit under the weather and behind on posting, I thought this would be a fun pre-Thanksgiving post.  I spent most of yesterday in the kitchen and getting a bit of Christmas decorating on (!), but I did have to dash out to snag a winter coat for the 15 year old.  He's grown so much in the past year (5 inches!) there was nary a coat in the house to fit him and with freezing temps and travel coming our way,  I had to bite the bullet.   We've got a few full days ahead of us with family and friends and what better way to spend the Thanksgiving holidays?  If you're on Instagram you can follow along on our adventures. 🙂
Now, to get to it… here's what I've had my nose in, especially since I've been on and off the couch for the past several days…
If you're a fan of literary fiction, I highly recommend this!  It's well-written and engaging, with sweetly sympathetic characters alongside those you love to hate.  And it will take you from 1960's coastal Italy to present-day Hollywood.  I love a book that takes you back and forth between past and present and with this one, Jess Walters has a new fan in me. 🙂

At some point I'll show you the stack of books on my night table waiting to be enjoyed, along with a few in the queue on my iPad (thank you Kindle app!).  If I could just spend a couple of weeks in front of the fire with tree lights twinkling and fire blazing…
I managed to get started on this piece that was waiting patiently in my garage for her makeover…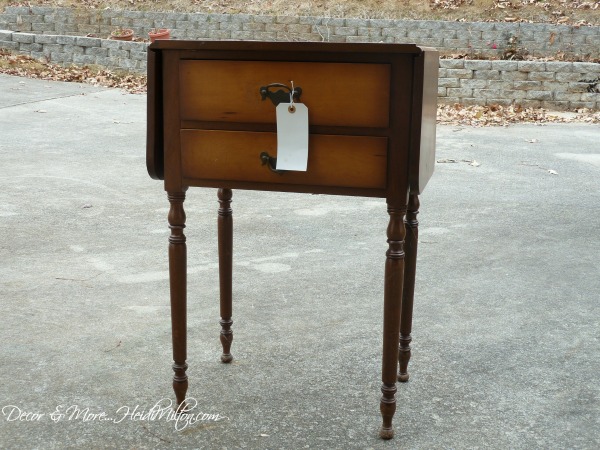 The top is in terrible shape, so she's getting a fun update with these products…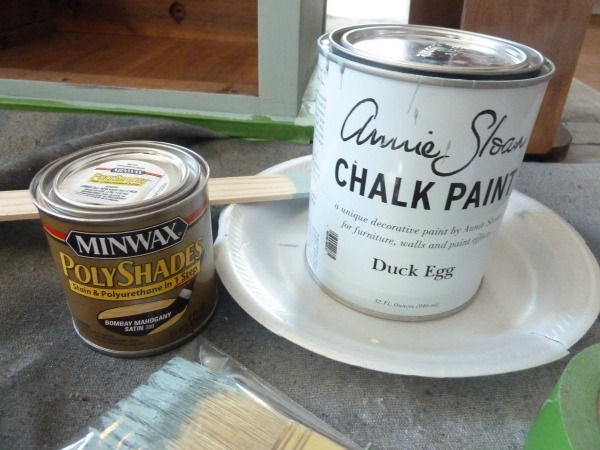 I've never tried the PolyShades before, so I'm excited to see how this turns out.   Always good to try new things, and it felt so good to be working on a piece of furniture again.
I also worked on this…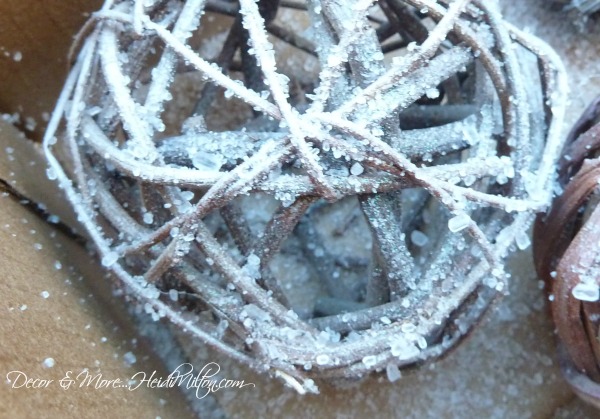 Full tutorial on these coming soon…
And I knocked out this little burlap wreath for my back door while watching HGTV and feeling sorry for my runny nose and coughing self the other day. 🙂
I've done a few of these wreaths for various occasions and I always follow Laura's tutorial.  Quick and easy!
At least I haven't been completely worthless lately… :).
As for what I'm loving these days, for sure my trip to NYC with my older son is at the top of the list…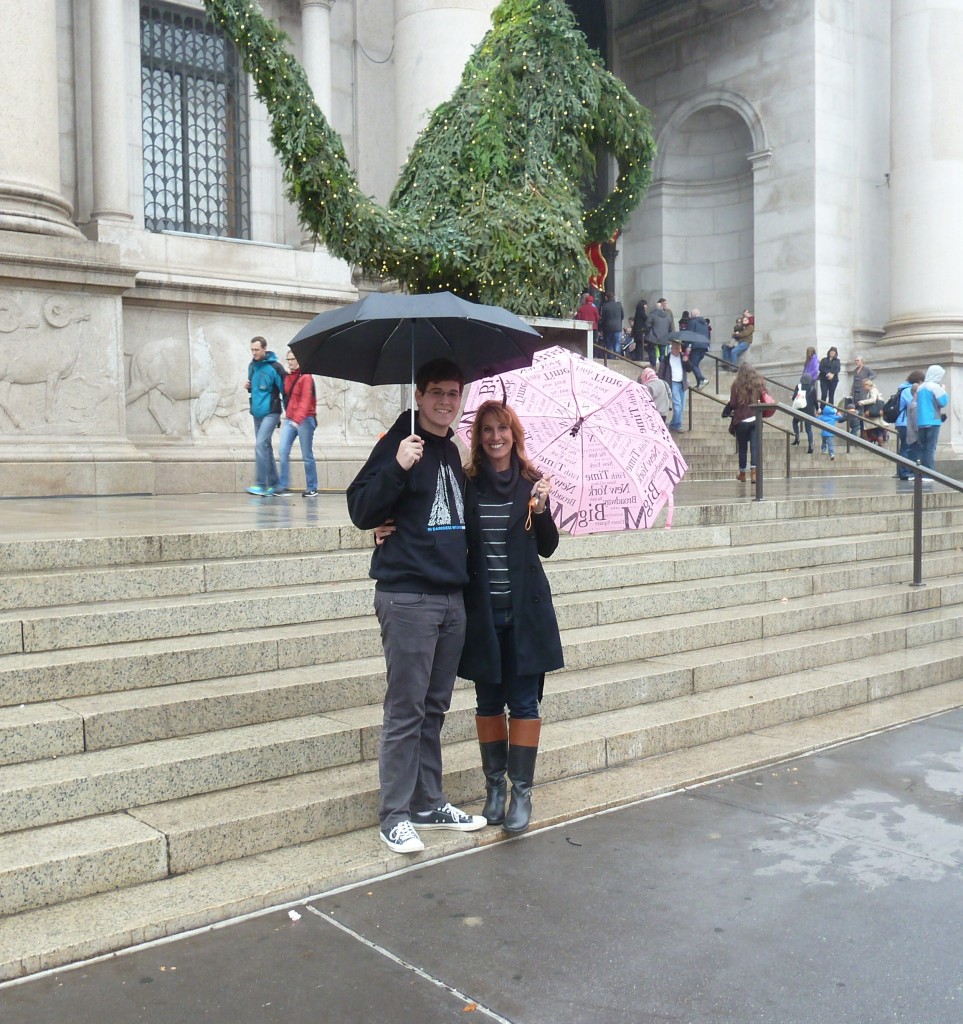 This was in front of the Museum of Natural History ("Night at the Museum" anyone?!).  We could have spent two days in this place and will for sure be going back and doing the Night at the Museum guided tour!  The architecture alone will blow you away.
And I'm also loving the amazing progress on our (in)Mercy project!  So many changes for this community in a short period of time! The final phase launches soon and will provide a second home for these sweet girls and many more in Kenya…
How can you resist the smiles of these young women — striving to make a better life for themselves and their families?    If you would please take a moment to include them and this project in your prayers this Thanksgiving, I would be so grateful.   And if you're searching for a meaningful gift for someone on your list, would you consider these products?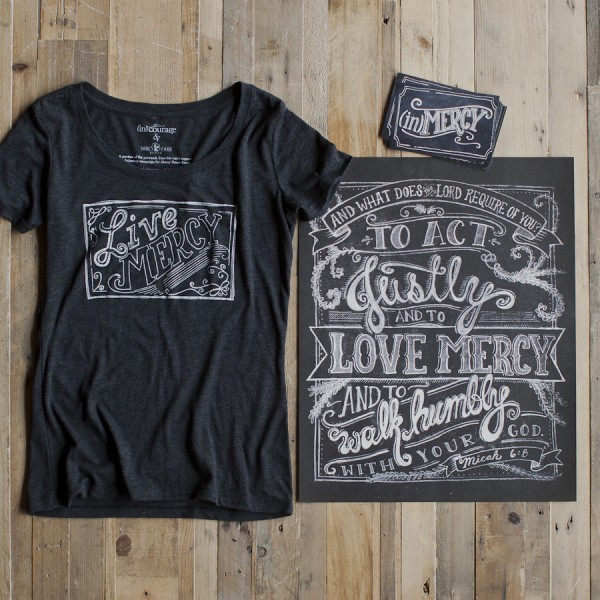 Proceeds from your purchase will go directly to the Mercy House project.  A gift that keeps giving…
I won't be posting tomorrow, as I will be immersed with (most of) the people I love most in this world.  I will not be shopping on Thanksgiving night, and I won't be shopping on Black Friday either.  But I will shopping on Shop Small Saturday.  Just saying… 🙂
I hope you all have a blessed Thanksgiving with friends and family.  Please know how thankful I am for each and every one of you that take the time to read this little 'ole blog.  It — and you– bring enormous enjoyment to my world and not a day goes by that I take it –and you– for granted.
Be blessed!