Oh, MLK Day to the rescue!  Or should I say, to my To Do list's rescue!  Once again I have several projects mid-stream and last week was crazy busy finishing up student evaluations and report cards and parent conference prep.  So how nice to have an extra day to cross a couple of things off my list and get some new things plugged in to my booth (remember that space?  yeah, it's in need…).
So I thought today was a great day to share a what I'm reading, what I'm working on, and what I'm loving right now.
First up, THIS. BOOK.

Seriously, y'all? This one caught me off-guard. It's our book club's selection for January (our meeting is on Thursday) and I can't wait to dive into the discussion of this.  It's well-written, surprising at every turn, and it has completely sucked me in.  Here's what one review says:
It begins with a boy. Theo Decker, a thirteen-year-old New Yorker, miraculously survives an accident that kills his mother. Abandoned by his father, Theo is taken in by the family of a wealthy friend. Bewildered by his strange new home on Park Avenue, disturbed by schoolmates who don't know how to talk to him, and tormented above all by his unbearable longing for his mother, he clings to one thing that reminds him of her: a small, mysteriously captivating painting that ultimately draws Theo into the underworld of art.

As an adult, Theo moves silkily between the drawing rooms of the rich and the dusty labyrinth of an antiques store where he works. He is alienated and in love-and at the center of a narrowing, ever more dangerous circle.

The Goldfinch is a novel of shocking narrative energy and power. It combines unforgettably vivid characters, mesmerizing language, and breathtaking suspense, while plumbing with a philosopher's calm the deepest mysteries of love, identity, and art. It is a beautiful, stay-up-all-night and tell-all-your-friends triumph, an old-fashioned story of loss and obsession, survival and self-invention, and the ruthless machinations of fate.
My only regret?  I bought the e-book instead of the hard bound.  This is one I would love to pass around to my family and friends.  It's that good.
What I'm working on?   Paint projects!  If you follow me on Instagram you saw a peek at this easy peasy project.
And I've also got this one cooking…I think she'll be beautiful when I'm done.
And I broke out a small canvas for a fun Valentine's Day project.  You know I don't normally really "decorate" for Valentine's Day, but this year I'm thinking a fun little touch or two around the house and in the booth would be nice.  Stay tuned!
What I'm loving?  MOVIES!!
My girl came home for the long weekend and I seized that opportunity to take in two movies.  The first we ordered on DirectTV… Lee Daniel's "The Butler."

If you've got Amazon Prime or DirectTV, you can watch this today.  Do it.  It's got us all thinking and talking about the Civil Rights movement from a different perspective.   Simply amazing, beautifully acted (Oprah!!), and so thought-provoking.
And yesterday afternoon, the big kids and I took in American Hustle.  Diane von Furstenburg on Amy Adams?  Yes please!!  Loving me some Christian Bale and Bradley Cooper, but Jennifer Lawrence is my girl.  It's darkly funny, clever, and the dialogue moves fast — you have to pay attention!  And the fashion and sets?  Oh, the fashion and sets.
I could also throw in Downton Abbey, but then you'd think all I'm doing is sitting around watching tv and movies and reading… and we can't have that. 🙂
Ok, one last thing — actually three.  I was a busy writer last week (love my other writing gigs!) and popped in at Mohawk Homescapes blog twice… first to talk strategies for sticking to my New Year's Goals.  This was totally written to encourage MYSELF since y'all know I'm not the best in this area. 🙂  And then again to discuss my Small Space Project… and a give a sneak peek at how I got started.  And guess what?  I've done a couple more spaces since and am loving how this year long effort feels — VERY manageable.   I finished off the week at Fancy Little Things, my old stomping grounds, discussing the "why's" and the "how's" of setting Home Goals.  Can you tell I'm determined to do better this year?
Whew — so there it is… busy times of the best sort.  Today I'll be wrapping up a couple of smaller projects and getting my booth refreshed.  Since the teenager is out of school today, I have the heavy lifting sort of help, so I thought I'd take advantage.  Plus, I'm quite sure my customers are over the few Christmas pieces still in there.  Ha!
Onward, y'all!  What's on your agenda today?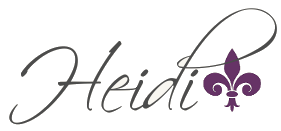 PS. Disclosure:  The Amazon links in this post are affiliate links.  You know I will only recommend the things I truly love.